Cycling and walking will be key to York's economic recovery
Coronavirus: City council sets out active travel plan
18 June 2020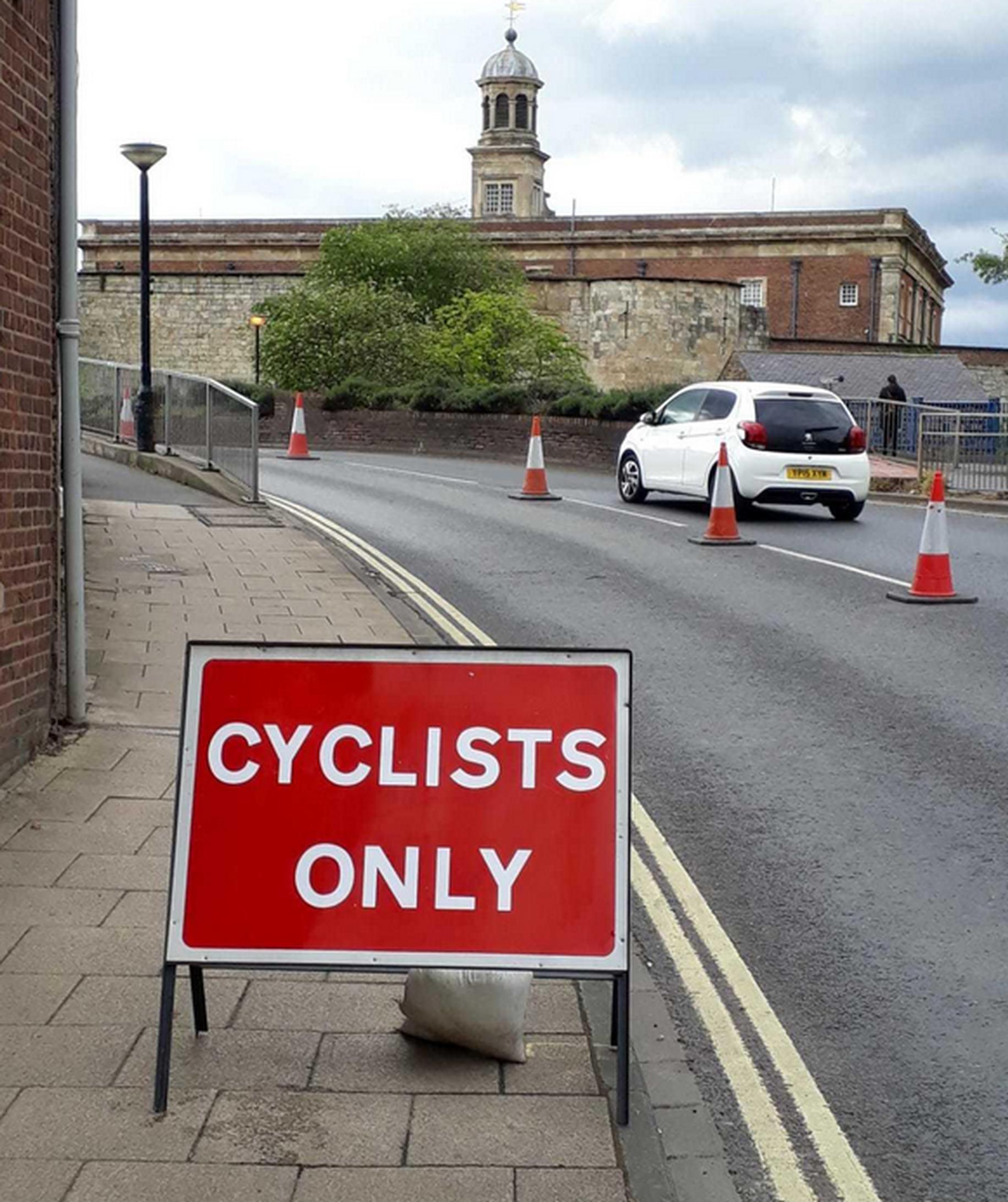 The City of York Council has developed an active travel plan to stimulate the economy in the wake of the pandemic. The strategy forms part of the council's Recovery and Renewal Strategy.
The Economic Recovery – Transport and Place Strategy is in five interdependent strands that will be delivered over the next few months.
The strategy will focus on:
prioritising active travel (including cycling and walking) by investing in and improving park and cycle sites, increased cycle parking and new cycle routes
providing a short-term approach to car travel including incentivised short-stay parking in some of the city centre car parksmaintaining confidence in and responding to the short-term reduction in capacity on public transport by working with bus and rail operators to ensure people can continue to use public transport with confidence
creating a people focussed city centre including increasing the city centre foot streets and public spaces to create an attractive environment that people can visit with confidence with space to social distance.
The council said it will deliver these measures at pace to best accelerate the recovery of the economy, allowing doors to open safely during June whilst protecting residents' safety.
Residents will be able to give feedback about the plan once measures are in place by participating in the citywide consultation "Our Big Conversation" helping to set a long-term vision for the city.
Cllr Keith Aspden, leader of City of York Council, said: "Over the last few weeks we've seen York doing what it does best – rising to the challenge and supporting each other. With public health, the economic recovery of York is a key priority as we take bold and decisive steps to become a more resilient, safer, healthier and sustainable city.
"Our new strategy is a clear and coherent city-wide plan designed to support economic recovery, lock-in as many of the active transport benefits as possible and be easily adaptable should government restrictions change.
"This plan recognises and invests in the vital role our city's businesses have played in the community. Over the past few weeks we have seen businesses supporting their neighbourhoods like never before, whether delivering food or sharing PPE (personal protective equipment). It's only by taking an integrated approach to York's recovery that we can confidently return to full economic health."
Cllr Andy D'Agorne, deputy leader and executive member for transport, said: "This strategy will deliver bold measures to help residents and visitors make more use of active travel like cycling and walking as safe and attractive options. Many residents now recognise the considerable health benefits of lower traffic levels and daily exercise. To return to something better – making the most of the opportunities to create a 'new normal' is critical – keeping us and the people around us safe, in line with latest government guidance."
The strategy will be implemented in two stages, including measures intended to be in place throughout the COVID-19 response, and those that will be introduced or stopped depending on the government alert level at any given time.
The council's Recovery and Renewal Strategy will be considered at a remote meeting of the executive meeting on 25 June, with residents encouraged to take part, after launching a city-wide consultation, Our Big Conversation.
The consultation will engage with residents, businesses, community organisations, unions, schools and other partners in order to contribute to our plans through recovery. In addition to this, local businesses which have so far missed out on government support could benefit from grants of up to £10,000, as the council extends its scheme for small and micro businesses in the city.
Businesses are being advised to check the criteria and visit www.york.gov.uk/COVIDMicroGrant to prepare key information to apply online.
Many of the transport and place measures will run for the duration of the one-year period and potentially beyond. Although all measures will need to be flexible and remain under review based on government guidance, public health advice, local resident and business feedback, and ongoing assessments of the outcomes of the interventions.