British Parking Association helps sector prepare for a socially distanced world
The BPA has learned new ways of working at the age of 50
10 June 2020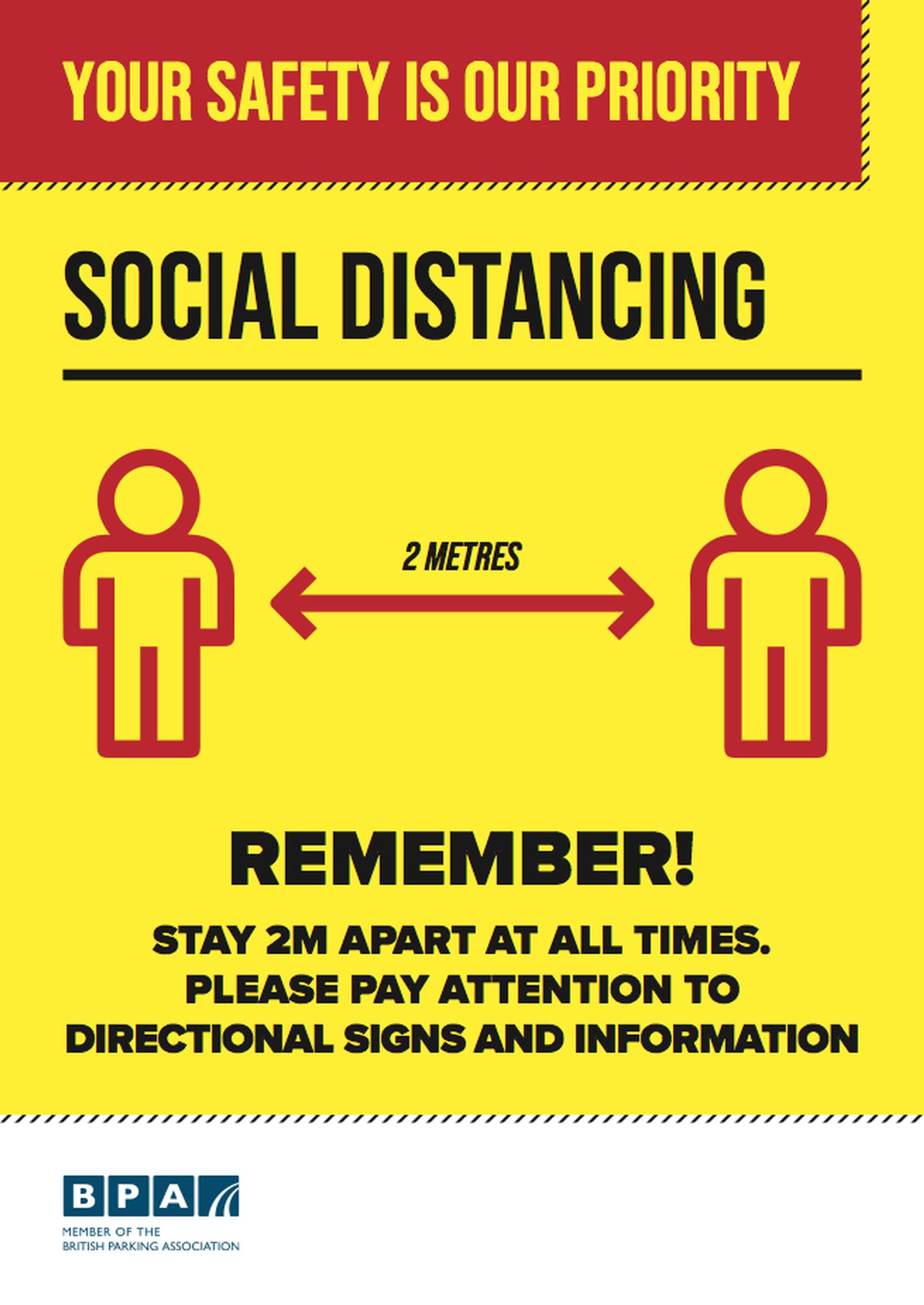 The British Parking Association always expected 2020 to be a memorable year. The British Parking Association always expected 2020 to be a memorable year.
The organisation turns 50 and had planned to celebrate its half century in style. However, COVID-19 pandemic means that 2020 has turned into a landmark year for very different reasons.
The lockdown and its restrictions on how we travel have placed the management of traffic and parking in the front line. The BPA has thus found itself at the heart of things, helping support member organisations.
"The impact on our sector has been substantial, but it is wonderful to see how the BPA community is coming together to find ways of dealing with the situation," says BPA chief executive Andrew Pester. "I feel humbled by the way our members have pulled together to offer support across the sector and respond to the national effort. Our front line members are at the centre of the battle against COVID-19, ensuring patients get to hospitals, maintaining food chains or being deployed to assist with other vital activities such as food parcel packing and refuse collections."
One initiative Pester is particularly proud of is NHS Free Parking, an online service that helps key workers find spaces near hospitals. "It has been an honour to help facilitate the collaboration between members to develop a new site for NHS workers and volunteers to get easy access to parking spaces," says Pester.
The association has also been engaging with different arms of government on a range of issues. The BPA helped develop national guidance on parking for local authorities during the pandemic in partnership with the Local Government Association, London Councils, COSLA in Scotland and WLGA in Wales.
The association has also been looking out for commercial car park operator members, many of whom have found their businesses have lost income, yet not eligible for some of the support being offered to the businesses they support. "We are engaging with government more than ever to get clarity on issues such as Business Rates Relief and ensuring our members are heard at the highest levels."
With lockdown easing, car park operators are starting to look at how to run the sites in a socially distanced fashion. The BPA has thus produced a new risk assessment toolkit for members to manage social distancing and virus transmission in car parks during COVID-19. The toolkit includes an example risk assessment and downloadable, print-ready signs for payments and general social distancing warnings for customers.
The pandemic has had an impact on the BPA itself. Key spring and summer events have been cancelled, including Parkex 2020, and a planned celebration of the association's 50th anniversary. But the association has found new ways of connecting via webinars and podcasts. These are now part of a suite of online resources, all available to members under 'The Meeting Place' banner.
Looking forward, Pester says: "There is no doubt that COVID-19 will have significant implications on our sector. We're in uncharted waters and membership support remains our top priority as we work together to find a path through this situation and beyond."