AppyWay launches Parking API
Vehicle fleets and developers can access parking database
10 June 2020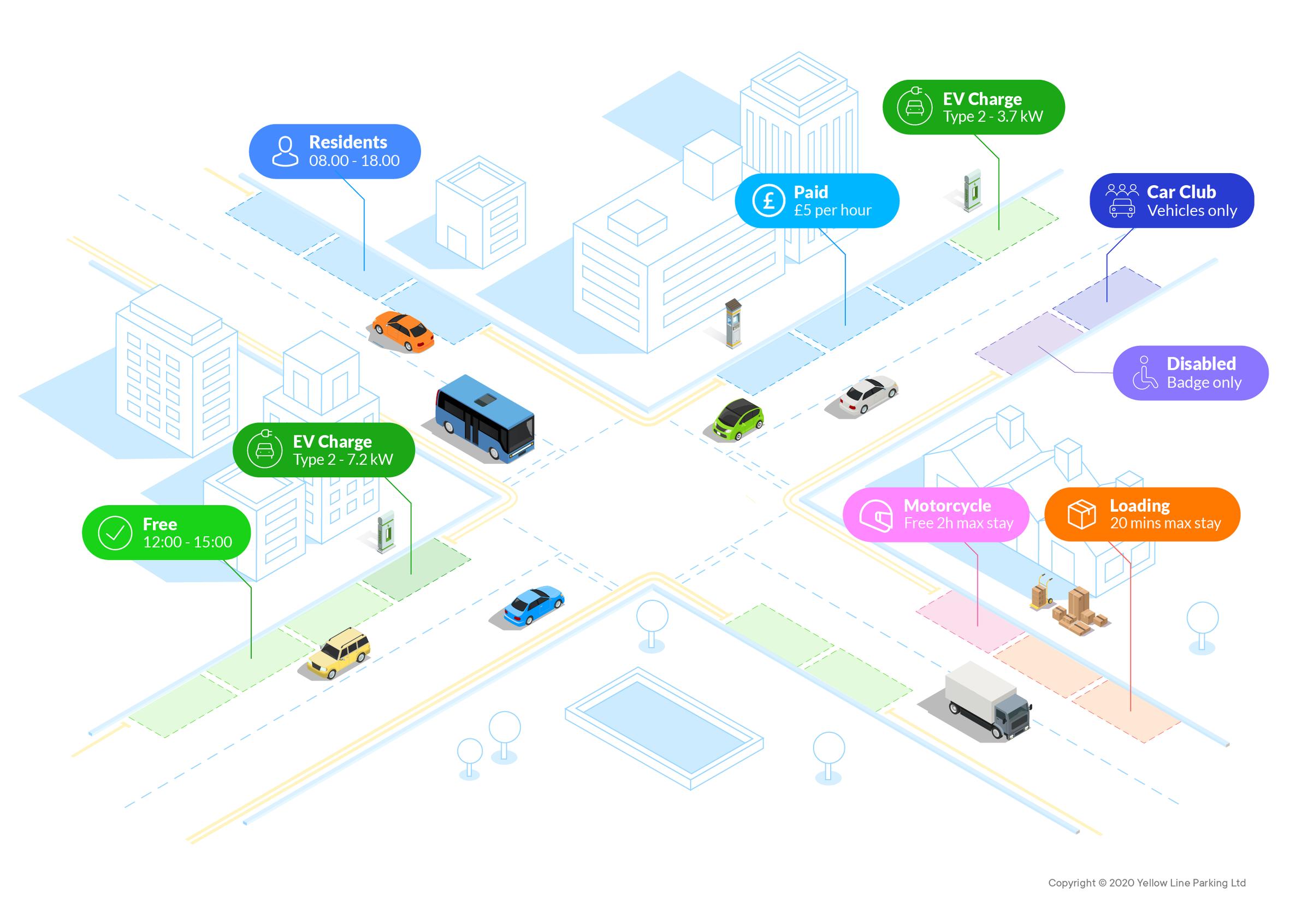 AppyWay has launched an application programming interface (API) that will enable vehicle fleet operators, logistics companies and software developers to tap into its standardised kerbside parking datasets.
The launch of the API follows an upgrade to the company's data-driven platform and the mapping of parking restrictions for over 450 UK towns and cities.
AppyWay aggregates, collects and updates kerbside data, combining it with an advanced cost calculator engine so that software developers can build tailored solutions to meet a wide variety of uses.
AppyWay's chief executive and founder Dan Hubert said: "The underlying problem is parking information or, as we like to call it, kerbside intelligence. It is difficult for drivers, job schedulers and fleet operators to get easy access to the parking information they need, when they need it.
"Take, for example, a carpenter working for a facilities management company. They're scheduled to work at a site and normally waste time and fuel driving around the location looking for a spot. They need to know if it's free or legal to park, how much it might cost and more importantly, what is the maximum stay permitted because their job could take more than two hours.
"Our Parking API has been specially designed to be able to expose this level of insight, giving drivers something like a 'parking sixth-sense', helping them drive straight to the right space that suits their needs, quickly and safely."
Businesses that operate fleets incur significant operational costs and a variety of fleet management solutions are available that address a range of cost lines. AppyWay sees the potential for the Parking API to be leveraged directly by such companies, or by their software partners, to increase route efficiency, reduce parking costs and minimise fines
AppyWay's chief product officer, Stephen Jones, said: "Our API can be exploited at different stages of the planning or driving journey. For example, schedulers can benefit from an integration into their job management software to solve the parking challenge before drivers embark on journeys to job locations. Or you could look at it from the side of automotive, with OEMs or Tier Ones for example. Our kerbside insights can be integrated directly into the in-car experience, with parking options presented on maps, enabling a dynamic, real-time solution for drivers. Ultimately, product teams want to be able to delight their customers/users. We've built our Parking API so they'll be able to do just that."
Dan Hubert added: "It's an exciting time to be able to launch our re-tooled Parking API and enable developers to build positive solutions, particularly during such uncertain times. We see day by day the need for our cities and citizens to be able to adapt to the current circumstances. An increase in personal car use for work is likely in the short-term, but towns and cities can't really afford to see a huge spike in congestion. We're ready to help businesses create innovative solutions with our API, so we can all enjoy more accessible, less congested and safer places to live and work."
AppyWay's Parking API is available for developers to build against, with a limited free trial available following a demonstration.
Further details can be found at: https://bit.ly/ParkingAPI