RingGo launches Living Machines
Cashless parking provider plans to covert P&Ds into green walls
10 June 2020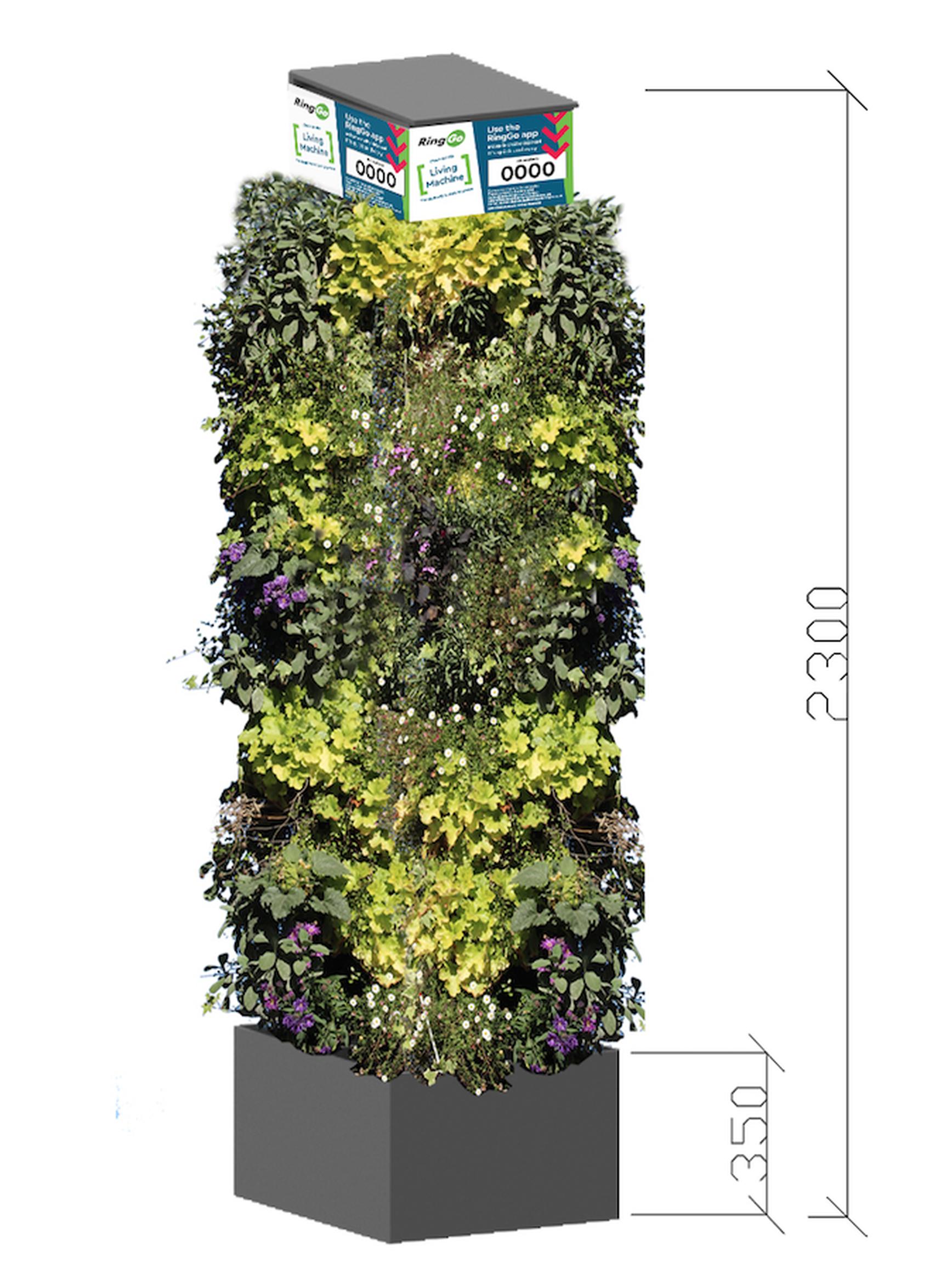 Cashless parking provider RingGo is promoting the adoption of 'touch-free' parking by helping local authorities and private operators turn pay & display machines into natural decorative features.
The PARK NOW company has launched RingGo Living Machines after feedback from its customer base to an email in the first week of May that highlighted how many councils and private operators wished to reduce their dependence on machines but felt there might be resistance from local communities for doing so.
By removing most, or many, machines whilst transforming some into Living Machines, RingGo believes councils can focus on the positive benefits of removal, including lower carbon footprint from fewer vehicle journeys and revenue savings that can be reinvested into the local area.
As well as providing a focal point for communications, the Living Machines are designed to help improve air quality by sustaining a range of plants.
Planting selections can be chosen to reduce air pollution, maximise biodiversity or enhance the local high street by providing colour through natural flowers.
The size and placement of living machines is especially good for improving localised air quality and urban biodiversity as part of broader street greening schemes, including trees, and container planting.
The solution uses the existing machine electricity supply, whether mains or solar-powered, to operate and charge an integrated irrigation controller which keeps the plants hydrated. This means displays need minimal care, requiring only intermittent horticultural checks and a top up of water about once a week.
Angus Cunningham, managing director of green infrastructure company Scotscape, said: "Living Machines offer another means of bringing plants into existing urban infrastructure, supporting urban greening, local air quality initiatives, and biodiversity corridors"
Peter O'Driscoll, managing director for RingGo said: "The expense of servicing machines simply isn't sustainable when cash is such a rare commodity and likely to become even more so following COVID-19. People are understandably reluctant to touch shared keypads of both cash, and contactless, machines.
"Like BT's phone boxes, many of which now serve as defibrillator or promotional sites, we hope our Living Machines become popular for machine re-use – helping the local environment, improving air quality, adding beauty, and encouraging all forms of life back into the UK's high streets."