Camera enforcement allowed on cycle lanes
English local authorities can use CCTV on mandatory bike routes
10 June 2020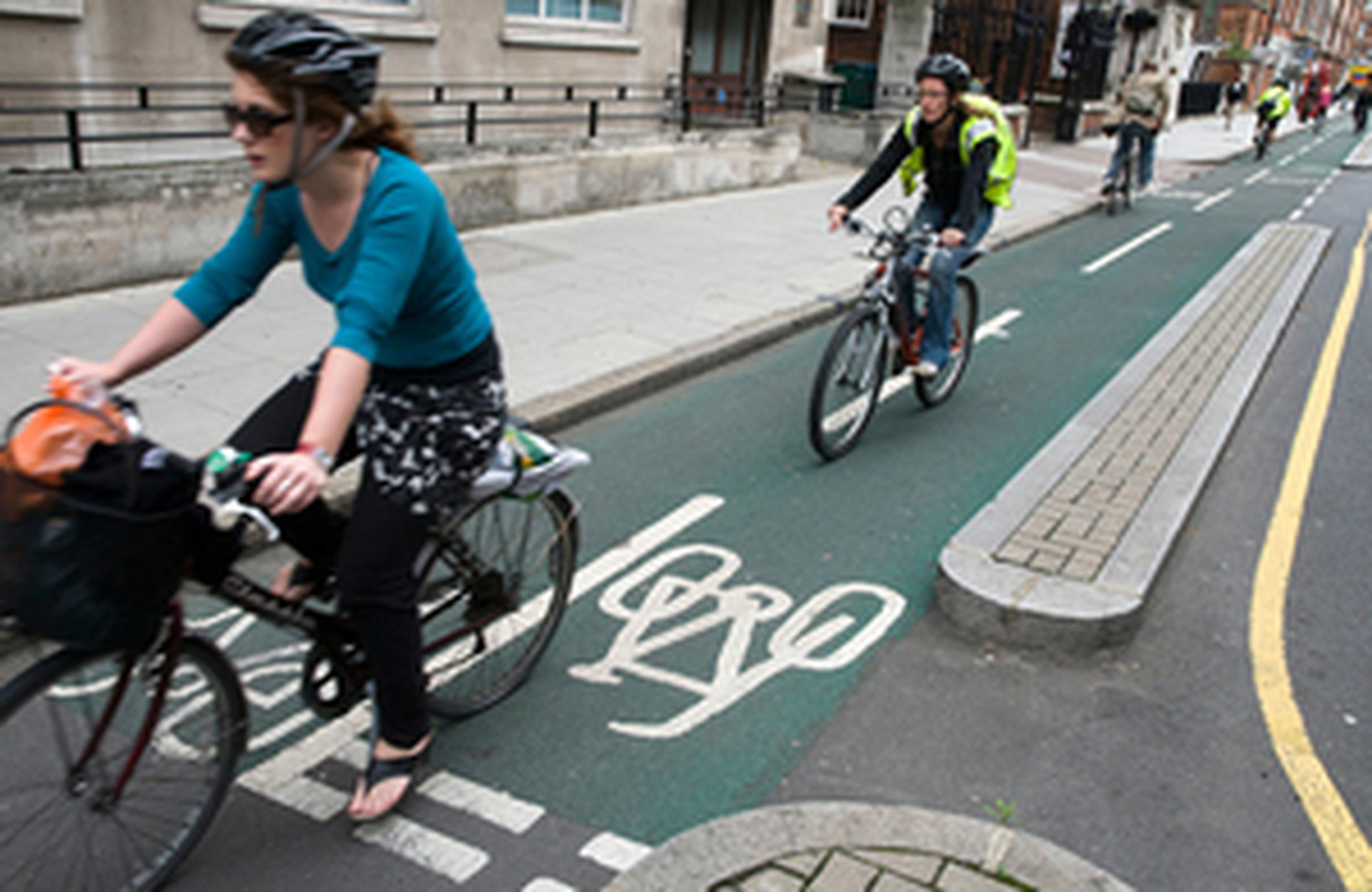 Local authorities in England with civil parking enforcement (CPE) powers will be able to issue a penalty charge notice by post when enforcing parking and loading restrictions in mandatory cycle lanes by using evidence from an approved camera device. The power comes into force on 22 June.
The new power has been granted by the Department for Transport under the Civil Enforcement of Parking Contraventions (England) General (Amendment) Regulations 2020. The Secretary of State's Statutory Guidance to local authorities on the Civil Enforcement of Parking Contraventions has now been updated to include mandatory cycle lanes in the list of circumstances where camera evidence may be used for the enforcement of parking contraventions.
Cycling minister Chris Heaton-Harris said: "Across the country there has been a surge in the number of people dusting off their old bike from the back of the shed and cycling, or taking journeys on foot, to get from A to B. Giving local authorities more powers to stop cycle lanes from becoming blocked will make it safer for cyclists.
"These new measures also build on our recent £2bn investment to create a green, healthier legacy and see more people travelling by bicycle or on foot."
The Traffic Management Act 2004 enables councils to apply for CPE powers where responsibility for enforcing parking restrictions is transferred from the police to civil enforcement officers (CEOs).
Driving in a mandatory cycle lane is an offence (under Section 36 of the Road Traffic Act 1988 – failure to comply with traffic sign) and it is enforceable only by the police. It is not an offence to park or load a vehicle in a mandatory cycle lane, unless a separate parking and/or loading restriction is indicated by prescribed traffic signs and yellow line road markings (underpinned by a Traffic Regulation Order). Restrictions can be introduced by local authorities with CPE powers and enforced by CEOs.
Restrictions on the use of cameras for parking enforcement were put in place by the Civil Enforcement of Parking Contraventions (England) General (Amendment No. 2) Regulations 2015 (S.I. 2015/1001) to address concerns from ministers about the way local authorities used camera enforcement. This camera enforcement of parking contraventions was limited to bus lanes, bus stops, bus stand clearways, roads outside of schools and Red Routes.
The road to reintroducing camera enforcement started with the Cycling and Walking Investment Strategy (CWIS), published in April 2017. This set out the government's ambition for an increase in cycling and walking. In support of that aim, and the target to reduce the number of cyclists killed or seriously injured by 2020, then transport minister Jesse Norman MP published the CWIS Safety Review Call for Evidence in March 2018.
Some 14,000 responses were received covering issues from infrastructure, the law, training, and attitudes and behaviours. Protection of cyclists and pedestrians from motor vehicles was a major theme of the consultation responses, as was higher levels of compliance with the law. In the CWIS Safety Review Response and Action Plan, published in November 2018, Norman committed to giving local authorities a power to use cameras to enforce parking restrictions on mandatory cycle lanes.