Face coverings to become mandatory on public transport
Coronavirus: Wearing face coverings wil be a requirement of using public transport from 15 June
05 June 2020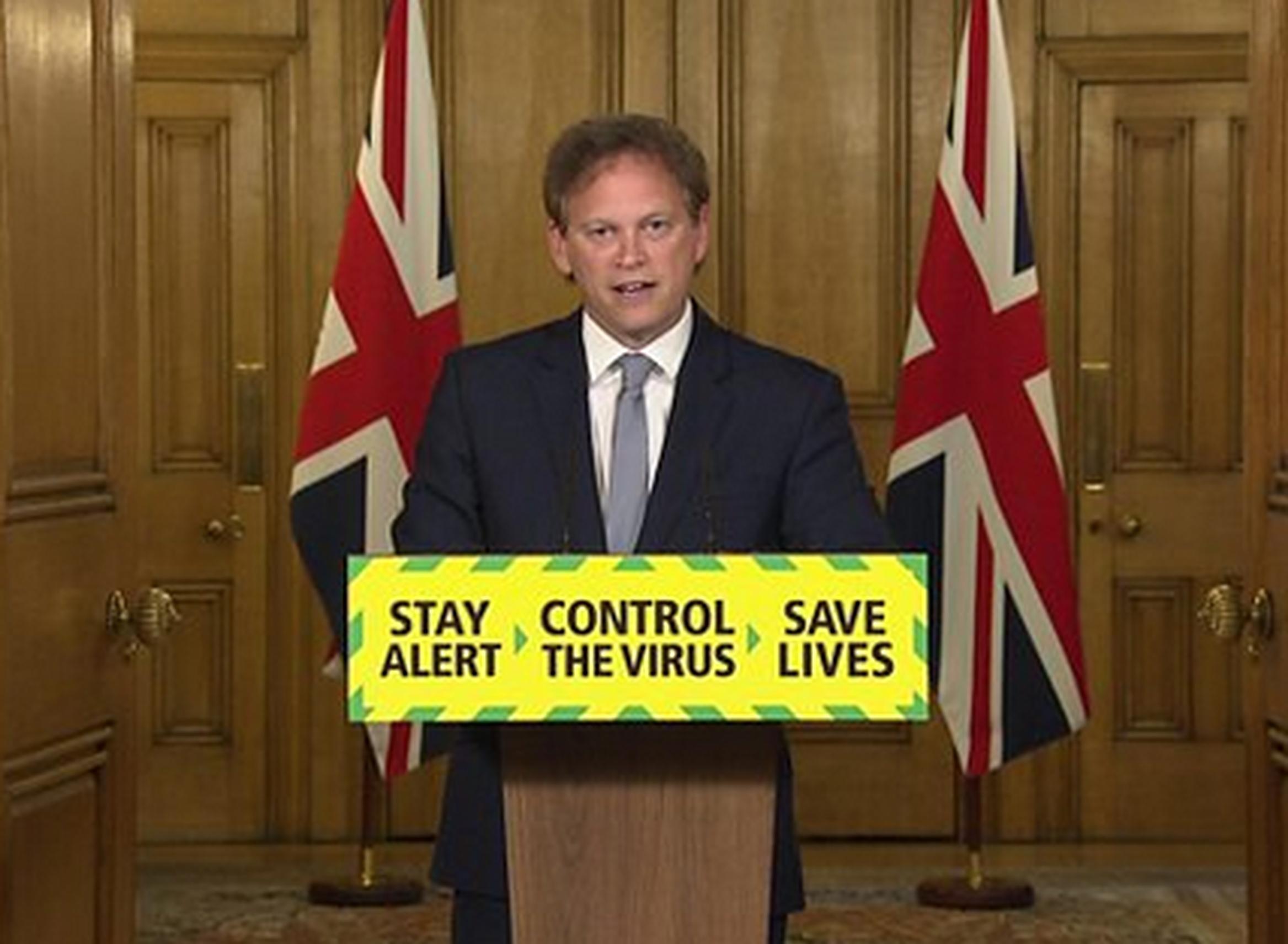 The government will work with operators to make it mandatory for passengers to wear face coverings when using public transport in England, the Transport Secretary Grant Shapps has announced.
From 15 June, face coverings will be mandatory on all public transport in England, including buses, coaches, trains, trams, ferries and aircraft.
Passengers who refuse to comply will be refused travel or fined, which will be enforced by staff and British Transport Police.
Wherever possible people are being advised to continue to avoid public transport and walk, cycle or drive. However, this is not possible for everyone. Public transport usage has been slowly increasing, including on London Underground, which has seen around a 20% rise this week compared to last week.
Speaking at the Downing Street coronavirus briefing, Grant Shapps said: "People should continue to avoid public transport wherever possible. But, as restrictions are carefully eased when it is safe to do so, it's likely that we will see more people needing to use public transport.
"So, while respecting social distancing and maintaining good hand hygiene remain the most important steps we can all take to stay safe, wearing a face covering can play a role in helping us to protect each other. This is about the small changes we can take to help control the virus, which is why I urge everyone using transport to wear a face covering, to help keep us all safer."
New rules
The changes will be made under legislation such as the National Rail Conditions of Travel and Public Service Vehicle Regulations for buses. While the government expects the vast majority of people to comply with the changes, operators will be able to refuse travel or issue penalty fines for those who fail to wear a face covering, in a similar way to the rules on having a ticket for travel.
British Transport Police will also support the implementation of these changes. The scale of fines has not been published yet. During the briefing Network Rail chairman Sir Peter Hendy said he does not foresee workers having to police the new rules. "This is about people being sensible," he said. "People do what they're asked as long as what they're asked to do is sensible."
Frontline staff who are in contact with passengers will also need to wear face coverings. Shapps said: "In the coming days, the government will work with unions, who have been supportive for which I am grateful, transport operators and police to ensure they have the supplies they need to be safe and provide reassurance to the public."
Working with the transport sector
The government will be working with operators to ensure staff are provided with, and wear face coverings, where appropriate for their role. During the briefing, Shapps said the government is asking operators to introduce face coverings as a requirement for travel from 15 June. The government will also work closely with the transport industry to help them implement the plans.
Paul Plummer, chief executive of the Rail Delivery Group, said: "Wearing face coverings on trains will help to ensure that those who need to travel by rail can do so with confidence. Greater use of face coverings will boost the other measures we are putting in place to keep people safe, like more thorough cleaning, improved information on potential crowding and one-way systems at busier stations."
When to wear a face coverings
The requirement to wear face coverings does not extend to other settings, such as shops. The government argues that when using public transport people may be more likely to be in enclosed spaces for longer periods of time where we know there is a greater risk of the spread of the virus and social distancing is likely to be difficult to follow consistently. This differs from enclosed spaces like shops, for example, where people can more easily go outside if social distancing is not possible and where shop owners can place limits on the number of customers allowed inside at any one time.
The Scientific Advisory Group for Emergencies (SAGE) has set out that using face coverings in public transport settings can provide some small additional protection to fellow passengers and can help people to avoid unknowingly spreading the virus if they are suffering from coronavirus, but not showing symptoms.
The government says that people should still wash their hands or use hand sanitiser before putting their face covering on and after taking it off and it is important that people do not touch their face covering when wearing it, where possible, to avoid hand to mask transmission of the virus.
The type of face coverings
The government states that face coverings are not the same as face masks. It does not want people use medical grade personal protective equipment (PPE) masks to ensure these remain available for frontline staff.
Last month, the government set out advice for people on how to make their own face coverings easily at home, using scarves or other textile items. These face coverings should cover the mouth and nose while allowing the wearer to breathe comfortably and can be as simple as a scarf or bandana that ties behind the head to give a snug fit.
Promoting cycling and walking
To ease pressure on public transport, the government has announced measures to encourage people to choose other forms of transport, including a £2bn commitment to spending cycling and the acceleration of e-scooter trials across the country.
"In advance of previous easing of the total lockdown, we ensured transport availability was increased to allow for adequate social distancing. In addition, we also announced measures to help people choose other forms of transport."
Shapps said a priority is avoid a second infection spike through careful planning of the restart of public transport. "Meticulous planning, alongside the considerable effort of passengers avoiding public transport, has worked well so far, he said. There has been an absence of crowding, even as passenger numbers have ticked up, partly thanks to the work of Sir Peter. But these challenges are about to increase. We expect – conditions permitting – that the next easing of restrictions will occur on Monday 15 June."
To capitalise on the increase in cycling uptake in recent months, the government is encouraging more commuting by bike via initiatives such as the Cycle to Work scheme to help with the cost of bikes, including e-bikes.
Shapps also announced that cycle repair voucher scheme. "Later this month we'll be introducing the Fix Your Bike Voucher, worth 50 quid," he said. "We'll have hundreds-of-thousands more bikes roadworthy as a result of this programme."
Shapps said pointed to the work being done to create more socially distanced streets. "As we redesign our street landscape to cope with millions more cyclists and pedestrians in the months ahead," said Shapps. "The evidence is that commuters are already responding. Despite fewer people travelling overall during this crisis, we've seen around a 100% increase in weekday cycling. And at weekends, that increase has been up to around 200%, compared to pre-COVID-19 levels."
Recovery and 'revolution'
The transport secretary also said that the reopening of vehicle showrooms could prompt a surge in the purchase of electric vehicles. "Now that vehicle showrooms are open again, there's a growing range of electric cars, mopeds, motorbikes on sale. And as our economy gets moving, their popularity will continue to increase."
Changes in the street-scene, travelling habits and the types of vehicles the public uses could last long beyond the easing of lockdown, the Transport Secretary suggested.
"We want to use this recovery to permanently change the way we travel," said Shapps. "With huge levels of investment we're bringing forward green transport improvements that otherwise would have taken years, if not decades, to achieve. In the short-term, whilst there's still a threat from the virus, they'll help millions of people avoid public transport journeys. And in the longer term, they'll help transform our country into a lower carbon, cleaner and greener place to live."