Parents worry about street safety as schools reopen, says survey
Coronavirus: Survey reveals backing for walking, cycling and social distancing at school gates
05 June 2020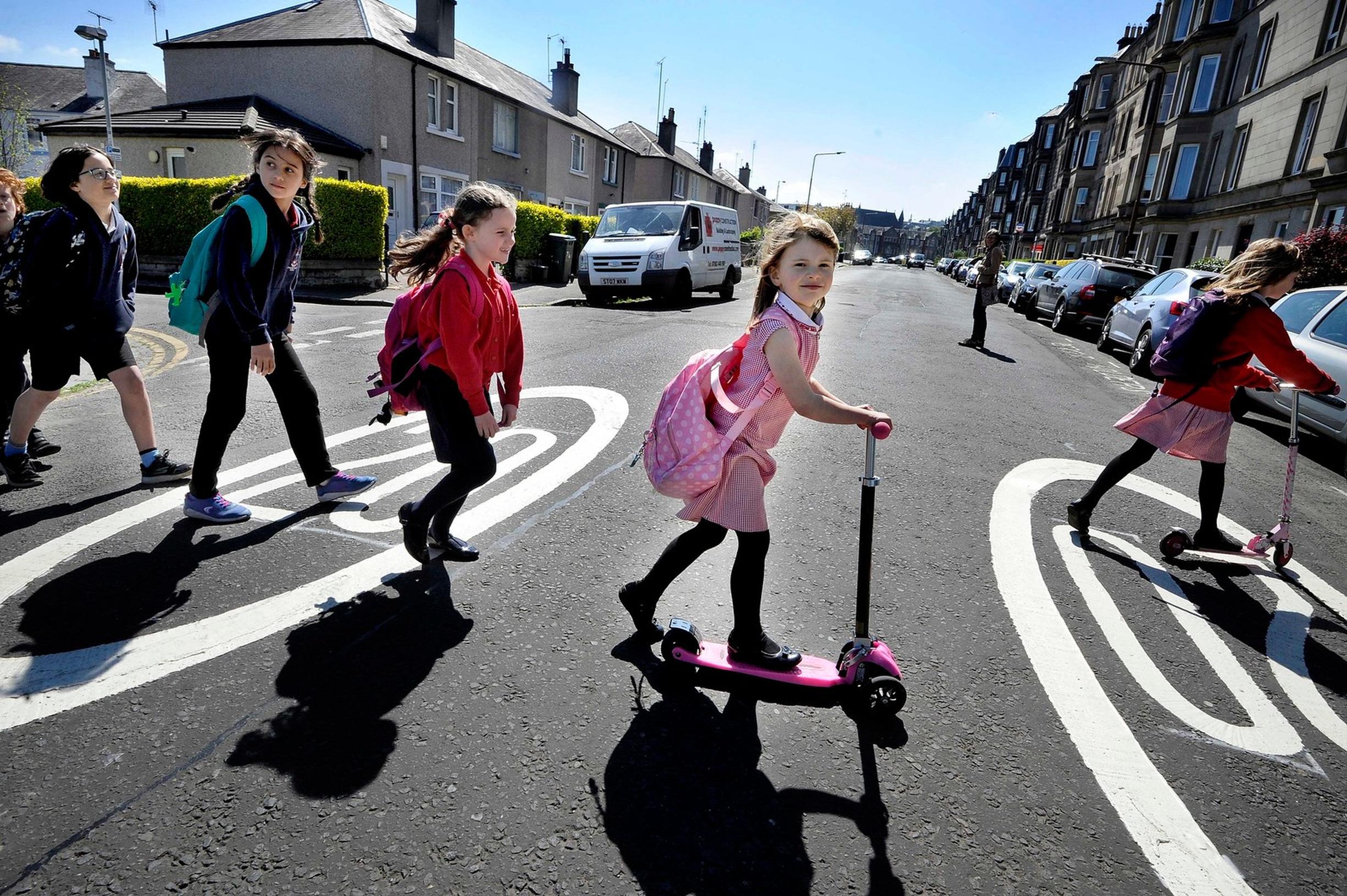 A group of active travel, environmental and health organisations has called on councils to make walking and cycling safer so children can travel safely as schools reopen.
The non-governmental organisations (NGOs) are calling on councils to listen to public feedback and government social distancing guidelines to ensure children are safe on our streets after lockdown.
The NGOs are asking councils to take the lead in working with parents and schools and to trial 'School Street' schemes in light of the phased reopening of schools.

The NGOs:
Asthma UK & British Lung Foundation Partnership
ClientEarth
Cycling UK
Ella Roberta Family Foundation
FIA Foundation
Global Action Plan
Guy's and St. Thomas' Charity
Living Streets
Mums for Lungs
Possible
The survey, commissioned by Global Action Plan and carried out by Opinium, finds that six out of ten parents are worried about increased levels of traffic when lockdown is lifted, but that they are also keen to play their part. Over half (53%) plan to walk or cycle more than they did before after lockdown, and the vast majority of those that plan to be more active (79%) say that restricting vehicle access at certain times of the day would be helpful.
In response to the survey, the NGOs are calling on councils to use £280m of funding that has been made available by governments in the UK for local authorities to build cycle lanes, widen pavements and restrict motor traffic to make our neighbourhoods safer.
Such action would be supported by the majority of the public, the survey suggests:
69% of the public – including those without children – want to see communities retain safer roads and fewer car journeys when lockdown eases
Social distancing requirements at the school gate risks children and parents spilling out into the road making vehicle restrictions on school streets an urgent safety need
With the public advised to only use public transport as a last resort, a surge in car travel is possible if families do not feel it is safe enough for their children to walk or cycle to school. The majority of all adults want to see more space for pedestrians (63%) and cyclists (52%).
The NGOs are concerned that increased traffic will increase air pollution that is particularly dangerous for children as it stunts their lung development. Leading scientists say that the coronavirus may be more dangerous for people whose lungs are already affected by air pollution. The survey also found half (50%) of expecting mothers and parents of children under 10, are now much more concerned about air pollution since lockdown.
The group of NGOs is also promoting actions the UK public and parents can take to make roads outside their schools safer, including contacting their local council to ask for School Streets, cycling space and social distancing space.
Chris Large, senior partner at Global Action Plan, said: "Returning to school is full of anxieties for parents and simple street improvements would drastically reduce the worry over children being able to get to school safely. Some local authorities are doing a great job of making active travel safer, but some have not even started. Whether a child's neighbourhood keeps low traffic and clean air beyond the end of the lockdown shouldn't be a postcode lottery".
Jenni Wiggle, Living Streets' interim chief executive, said: "Parents' concerns about the back to school traffic are totally legitimate and while the pandemic has been a truly nightmarish time for so many of us, one positive thing has come out of it - we are experiencing the lowest levels of traffic since 1920 when Living Streets was set up."