TfL offers back to school travel guidance
Coronavirus: School leaders should to work with councils to create School Streets
01 June 2020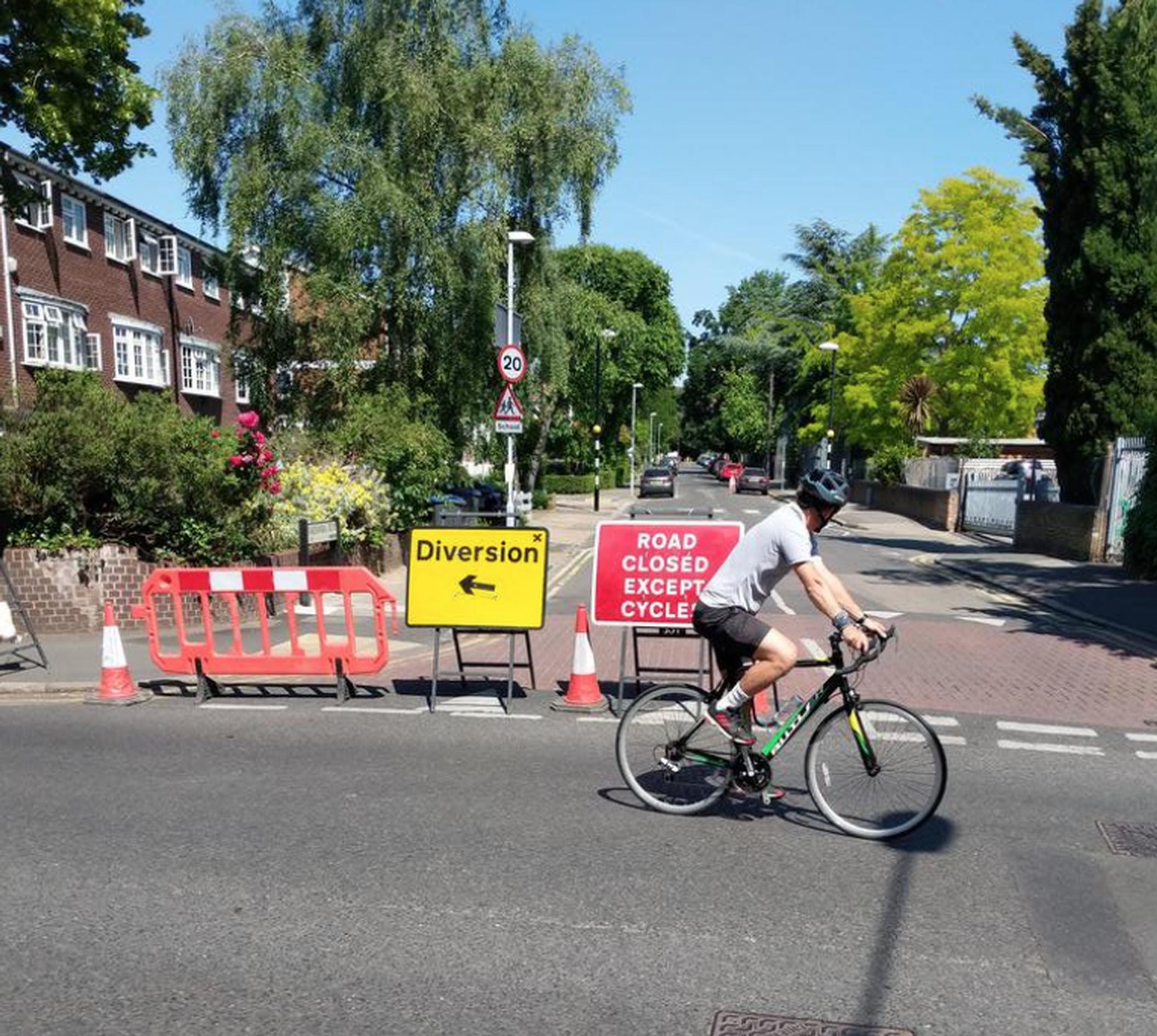 Walking and cycling will play a vital role in ensuring that pupils are able to attend classes safely, helping to make space for those who have no alternative but to use public transport. This is a key message on advice Transport for London (TfL) has issued for head teachers, parents and guardians across London as schools gradually begin to reopen from 1 June.
The Government's coronavirus recovery strategy sets out expectations that children are able to return to early years settings, Reception, Year 1 and Year 6, from 1 June.
The TfL advice is intended to work alongside Government guidance on safe travel by helping schools, parents and guardians to understand the specific challenges for London's transport network during the pandemic and how to keep people safe as pupils start to return to school.
TfL said it is working to return bus and Tube services to normal levels as soon as possible, in line with Government plans to increase National Rail services, despite staff members still being ill, shielding or self-isolating. It is operating 85% of bus services and 80% of Tube services.
However, TfL said that even if 100% of services were being operated, the number of people TfL would be able to safely carry would still be constrained to around 13-15% of normal while the recommendation of 2m social distancing remains. TfL is thus encouraging more people to walk and cycle as effective capacity on public transport is severely reduced to enable social distancing.
Wherever possible, TfL suggests that schools, parents and guardians are being asked to support pupils in walking, cycling or scooting to school, to help make space for those who have no alternative but to use public transport.
TfL said majority of primary school trips are already walked or cycled and there is potential for thousands more journeys to school, for pupils of all ages, to be made by these means. The average journey to school is less than one kilometre, which can be walked in around 10 minutes and cycled in even less.
To support this, TfL is working to create extra space across the capital as part of the Mayor's Streetspace for London programme, which is making temporary changes to roads to support safe walking and cycling and enable social distancing. A number of changes, including new cycle lanes, extra pavement space and changes to residential roads are already in place.
To create extra space where needed outside schools, head teachers are strongly encouraged to work with their borough to establish a School Street scheme where possible. These schemes temporarily close roads to traffic at school gates during drop-off and pick-up time, making school entrances safer and more welcoming to people on foot and on bikes and will enable as many people to walk and cycle to school as possible. TfL has provided boroughs with guidance, which has been designed to support them with the rapid delivery of new schemes across London.
Will Norman, Mayor's Walking & Cycling Commissioner said: "As lockdown measures gradually start to be lifted and schools begin to reopen, it is vital that all Londoners re-assess how they move around our city. Social distancing requirements mean that the transport network is only able to carry a fraction of the number of passengers compared to pre-pandemic levels – even in the coming weeks when we are back to running full services.
"We are asking Londoners to work with us to ensure capacity on public transport is kept free for those people who need it most – this means many more journeys will need to be walked or cycled. Before lockdown 250,000 car journeys in London were associated with the school run, yet the average distance of a school trip is less than one kilometre and can be walked in around ten minutes.
"With children returning to schools from next week, it's really important for everyone's safety that as many of these journeys as possible are instead made either on foot or by bike."
Further TfL advice includes:
Asking schools where many pupils take the bus to consider staggering their start and finish times to help take the pressure off peak travel times across London (05:45 - 08:15 and 16:00 - 17:30). TfL said this is particularly important in outer London where bus demand is highest amongst schools with many different classroom groups and large catchment areas. Pupils should walk and cycle wherever possible to create extra space on buses and other public transport for those who have no alternative
Reducing the frequency of, or retiming, deliveries and servicing trips of suppliers
Asking pupils, parents and guardians using public transport, or taxi and private hire services, to use a facial covering, carry a hand sanitiser and wash their hands before and after they travel
Taking part in STARS, TfL's community project with more than 1,500 schools, nurseries and colleges across London. STARS seeks to inspire young Londoners to travel sustainably, actively, responsibly and safely by championing walking, scooting and cycling
If there is no other option but to use public transport, people should plan journeys to avoid using busy interchanges where possible and checking tfl.gov.uk, which has advice and information on how the network will operate differently.
To make sure the bus and train network itself is as sterile as possible TfL has introduced an enhanced cleaning regime on the network. This includes additional hospital-grade cleaning substances that kill viruses and bacteria on contact, new anti-viral disinfectant that protects for up to 30 days and all regular 'touch point' areas on buses, such as poles and doors, being wiped down with a strong disinfectant every day.
Bus driver cabs have also had the gaps sealed off around the screen and had a film added to substantially reduce the risk to drivers of contracting coronavirus from customers.
Gareth Powell, TfL's Managing Director of Surface Transport, said: "As schools begin to reopen and some pupils start to return to classes, we are safely ramping up our services as quickly as possible. Social distancing rules mean that the number of people we can safely carry is significantly constrained. This means that there will continue to be a huge transport challenge in making sure that pupils can get to school and that people who cannot work from home can get to work. That's why we are working closely with boroughs across London to create the space needed for people to walk and cycle wherever possible.
"School leaders and staff, parents, guardians, and pupils can all do their part by carefully considering how schools operate and how journeys to school are made, walking and cycling where they can to help make space on public transport for pupils and others who have no alternative."
The London Transport Museum has created an informative video for Year 6 pupils, which will be sent to schools, about active travel and how to use the public transport network safely, including advice about handwashing and facemasks.
Stephen Edwards, Director of Policy and Communications at Living Streets said: "Making it possible for families to choose to walk or cycle to school will be an important part of ensuring roads around schools aren't overwhelmed with cars. In these times, it's even more important to create space around school gates so families can physically distance. We must not replace one crisis with crises around inactivity, air pollution and climate change.
"We know that many parents in London have legitimate concerns about air quality and road danger around the school gates. By removing cars, we can reduce these concerns. School Streets across the UK are helping more families choose healthier and cleaner way to walk to school."
More information and advice can be found on TfL's dedicated webpage, which will be updated in the coming weeks: https://tfl.gov.uk/coronavirus