Hounslow Council provides travel support for school staff
Coronavirus: Cycling encouraged but parking concessions also offered
01 June 2020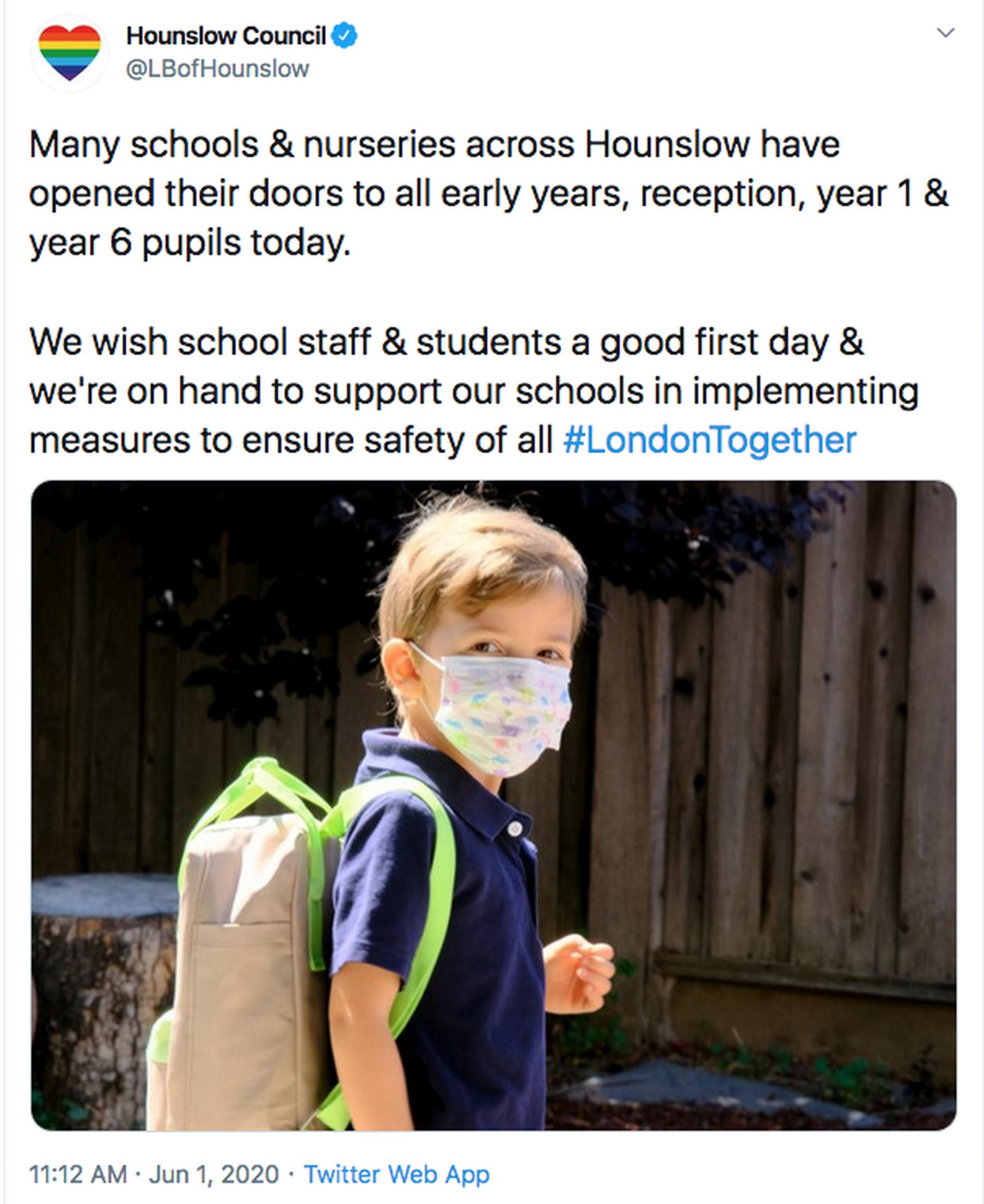 School staff in Hounslow are being encouraged to walk and cycle to school as an alternative to public transport as schools start opening their door to younger pupils from 1 June.
The London council will be offering free one-to-one cycle training for those who wish to switch, as well as promoting the Government's cycle to work scheme, a subsidised bike loan scheme that enables participants to make substantial savings on the cost of buying a bike and equipment and spread the cost of the purchase through a salary sacrifice scheme.
Whilst the council is promoting walking and cycling as the safest and preferred method of transport, it said that it recognises that this may not be practical for school staff living further away, and that some people may have little option but to drive.
The council has this created a low-cost parking season ticket for keyworkers. This is envisaged as a temporary measure to enable school staff to park near schools while restrictions on public transport remain in place.
The new scheme will grant eligibility to school staff for monthly season tickets, priced at £60 per calendar month, or £180 for three calendar months and will be valid from Monday to Friday. Part-time staff will pay a proportion of this charge. The price is roughly equivalent to the cost of a return bus fare of £3 per day. Permit holders will be permitted to park in any pay & display bays (except Stop'n'Shop locations where 30 minutes free parking is permitted), resident and shared-use bays and car parks.
School staff will need to email their application to the council on a recognised school email address along with a photo of their ID card and vehicle registrations documents, linking the vehicle to them. A daytime contact number should also be provided for payments to be taken.
No physical permit will be issued for the staff to display but information will be loaded onto the borough's parking enforcement team's handheld devices to ensure they do not receive a penalty charge notice (PCN) if parked correctly.
In addition to the support given to school staff to travel to work, the council is also progressing a number of traffic management proposals to provide more space outside schools through the introduction of 'School Streets'. These schemes involve shutting roads to cars for short periods at arrival and dispersal times. Resident access is maintained.
The council is also offering signage and barriers to allow for parking to be suspended and footways to be widened where queuing may be taking place. Schools interested in discussing this further should contact STA@hounslow.gov.uk.
Cllr Hanif Khan, cabinet member for transport, said: "While we are keen to minimise road traffic on the borough's roads, we recognise that as long as restrictions on public transport remain in place, some teaching staff will choose to drive to work. These key workers have been directed to return to their classrooms while the pandemic is still at large, and those who live further away from their place of work should not be penalised for choosing to drive under the circumstances. We feel that it is appropriate for the cost of parking be kept in line with the minimal cost they would pay for public transport.
"We do hope that school staff who can walk or cycle to work will choose to do so and that many will take advantage of our support package to help transition to cycling to work. We also stand by to assist schools to create more space outside their sites where necessary through closing roads and widening pavements."