Test and Protect contact tracing scheme launched in Scotland
28 May 2020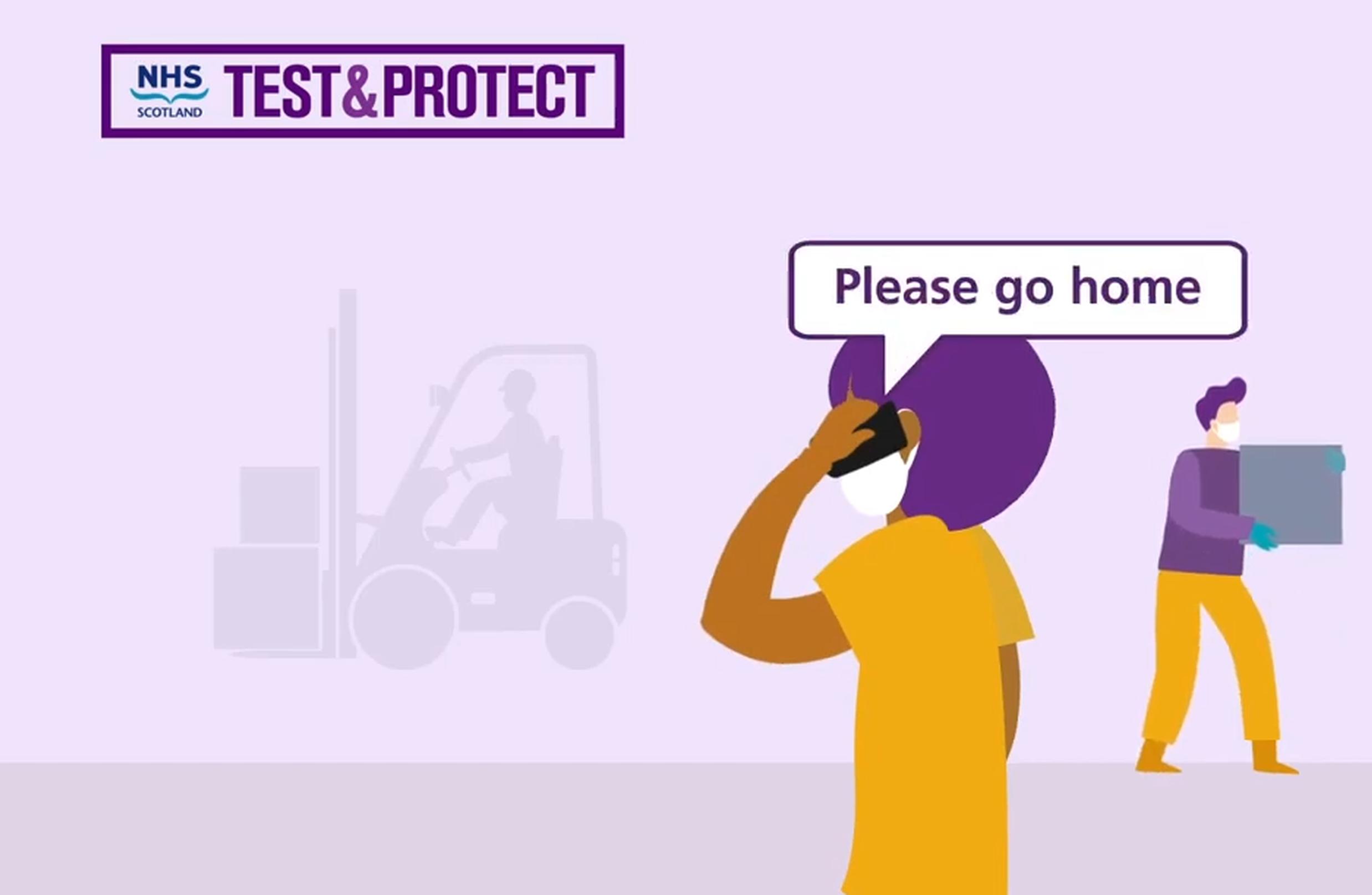 The Scottish Government launched its coronaviris contact tracing scheme today (Thursday 28 May). Test and Protect has been tasked with breaking chains of transmission of the virus within the community.
Scottish Health Secretary Jeane Freeman said: Test and Protect is NHS Scotland's new approach to controlling the spread of coronavirus (COVID-19) in the community. The system will help to prevent you from spreading the virus, and protect the country from a second peak. But just like lockdown, it can only work if we all play our part."
From today, if a person in Scotland has any of the symptoms of COVID-19 – a new continuous cough, temperature or loss or change of taste or smell – they should immediately visit NHS Inform or call 0800 028 2816 if they cannot get online.
When they contact the NHS they will be able to book a test at a mobile testing unit, a drive-through testing centre or order a home testing kit. While they wait for that result, they and everyone in their household self-isolates. If the test is positive, the person will need to self-isolate for 7 days, and their household for 14 days.
The Test and Protect Service will then need to trace close contacts and advise them to isolate for 14 days, with support.
Being in "close contact" includes people in the person's household, people they have had direct face-to-face contact with for any length of time, and those they have been within 2 metres of for 15 minutes or more.
The Scottish Government has also published guidance for employers which makes clear that they should support anyone who needs to self-isolate as part of Test and Protect. It is working with the UK Government to ensure that people are fully protected by their employment rights and benefits, such as Statutory Sick Pay as a minimum.
"Test and Protect will be part of all our lives for the foreseeable future, until we know we have fully suppressed the virus, or there is a treatment or a vaccine that we can be confident will protect people properly," said Freeman. "So as we slowly change the lockdown restrictions, for everyone to enjoy more freedoms, we must all play our part by isolating when we are asked to."
A Test and Protect video can be seen by clicking here