Edinburgh gets £5m from Places for Everyone funding pot
Coronavirus: Scottish Government allocates city cash for cycling and walking projects
27 May 2020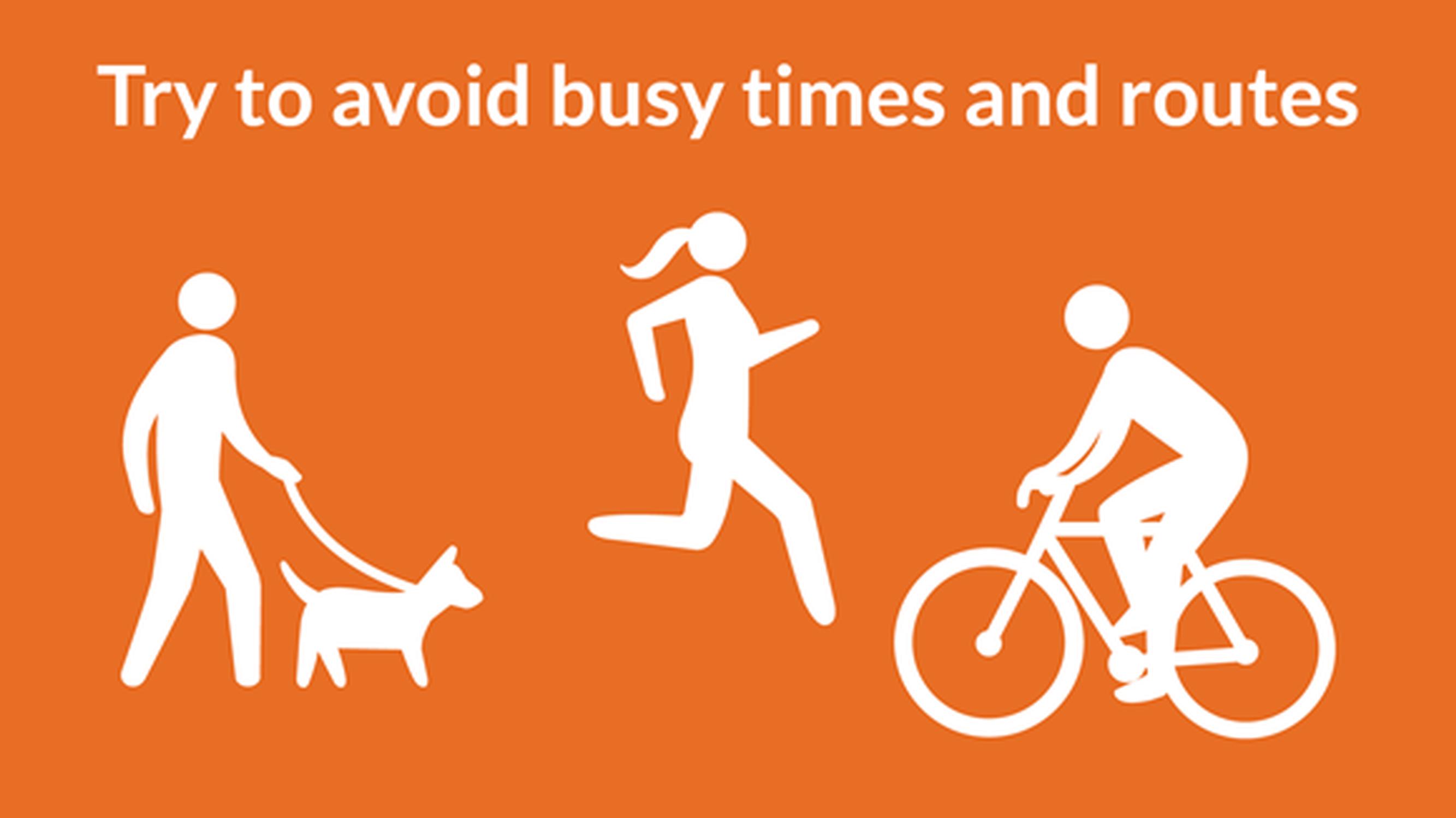 Edinburgh is to receive £5m in Scottish Government funding to support the creation of safe, accessible routes for walking, cycling and wheeling as lockdown restrictions are lifted.
The Scottish capital is receiving half of the original £10m the government had allocated for the Places for Everyone fund, which will back local authortority road space improvements like temporary pavement widening, pop-up segregated cycle lanes and pedestrianised streets. Since the Places for Everyone competition was launched, the funding pot has been trebled by the Cabinet Secretary for Transport Michael Matheson to £30m.
Earlier this month City of Edinburgh Council published a package of suggested measures to make it easier and safer for people to travel by foot, bike or wheelchair while maintaining physical distancing.
The council said it has received many suggestions for road closures, widened pavements, segregated cycle lanes and other possible actions from across the city and they are all helping to shape its efforts over the next weeks and months.
A programme of changes is already underway across the city. There have been road closures in Silverknowes, Greenbank, Cammo and Leith prompting strolling, cycling and family exercise.
The latest funding boos means further improvements can be made no extra cost to council budgets.
Transport and Environment Convener Councillor Lesley Macinnes said: "This significant award from Transport Scotland, half of the original total for Scotland, is testament to the scale and ambition of the schemes being brought forward. We're delighted that this will allow us to make extensive changes to provide a safer and more attractive environment for walking, cycling or wheeling at no cost to the council.
"We are building a sustainable future for the capital as we emerge from this crisis, as our Adaptation and Renewal programme demonstrates, and setting an example through our approach to transport. There's been a step-change in the way people move around the city, with a surge in walking and cycling, and our proposed measures will harness this enthusiasm long term. Facilitating active travel and public transport use is essential if we are to limit the negative impacts of congestion, air pollution and carbon emissions as we return to a 'new normal'.
"Of course, this is a complex process, and our project team is working extremely hard to get schemes in place where they are needed most. We've already seen a fantastic reaction to the first phase of improvements in areas like Silverknowes and Greenbank, where road closures have brought communities out to stroll and cycle on newly peaceful streets, and this is exactly the kind of response we want to see. There's clearly a desire to be able to travel on foot or bike and by giving residents safe and accessible routes to do this, we are encouraging healthier, more environmentally-friendly habits now and for generations to come."
Transport officers have been working to prioritise areas where supportive measures are most-needed, and the next phase of improvements will be:
The partial closure of Stanley Street and Hope Lane between Stanley Street and Christian Grove to provide a low-traffic corridor for people to walk and cycle and access nearby green spaces like Figgate Park for exercise, from 2 June.
The closure of Warriston Road to through traffic to provide a wide pedestrian and cyclist-friendly space leading to access to the North Edinburgh path Network, from 2 June. Access to the allotment and Warriston Crematorium will
The implementation of a temporary segregated cycleway on Old Dalkeith Road, between Cameron Toll and the Edinburgh Royal Infirmary.
The introduction of an advisory cycle lane on Crewe Road South, between the Orchard Brae roundabout and Crewe Toll roundabout. Both this and the cycle lane on Old Dalkeith Road will allow safer travel by bike for key workers and service users, from early June.
From this week, the council will be prioritising pedestrians at 150 junctions by removing the need to press the button to call the green man during the daytime and evening. Those with visual impairments will be able to continue using crossings as before.
The council's overall strategy will be implemented to support the Scottish Government's phased approach to lifting lockdown. The proposed partial pedestrianisation of Waverley Bridge, for example, aims to create more space at a key transport hub, while the measures in the city's eight local high streets will support local shops, pubs and cafés to re-open in safe environments. Space will be created on the main routes into the city to support people coming back to workplaces by walking where possible, and by bike, which has seen a surge in popularity.
All the measures introduced will be monitored, refined and adapted where necessary. A dedicated webpage will be set up listing schemes that have been implemented, those that are under consideration and any that have been discounted.
Transport and Environment Vice Convener Councillor Karen Doran said: "Our close working relationship with funding administrators Sustrans Scotland, who have supported us to develop innovative, effective projects to enable active travel, has helped pave a smoother path to funding, which will be extremely beneficial to the city long-term.
"In line with national policies to drive down carbon emissions and encourage healthy, sustainable transport choices, we are already 100% committed to delivering a people-friendly, accessible city. Our existing plans for Edinburgh City Centre Transformation, the City Mobility Plan and Low Emission Zones envision a city where pedestrians, cyclists and public transport is prioritised, and the temporary measures made possible by this funding will help us build towards this."