Route map for moving Scotland out of lockdown
Coronavirus: New approach could begin on 28 May, says Sturgeon
21 May 2020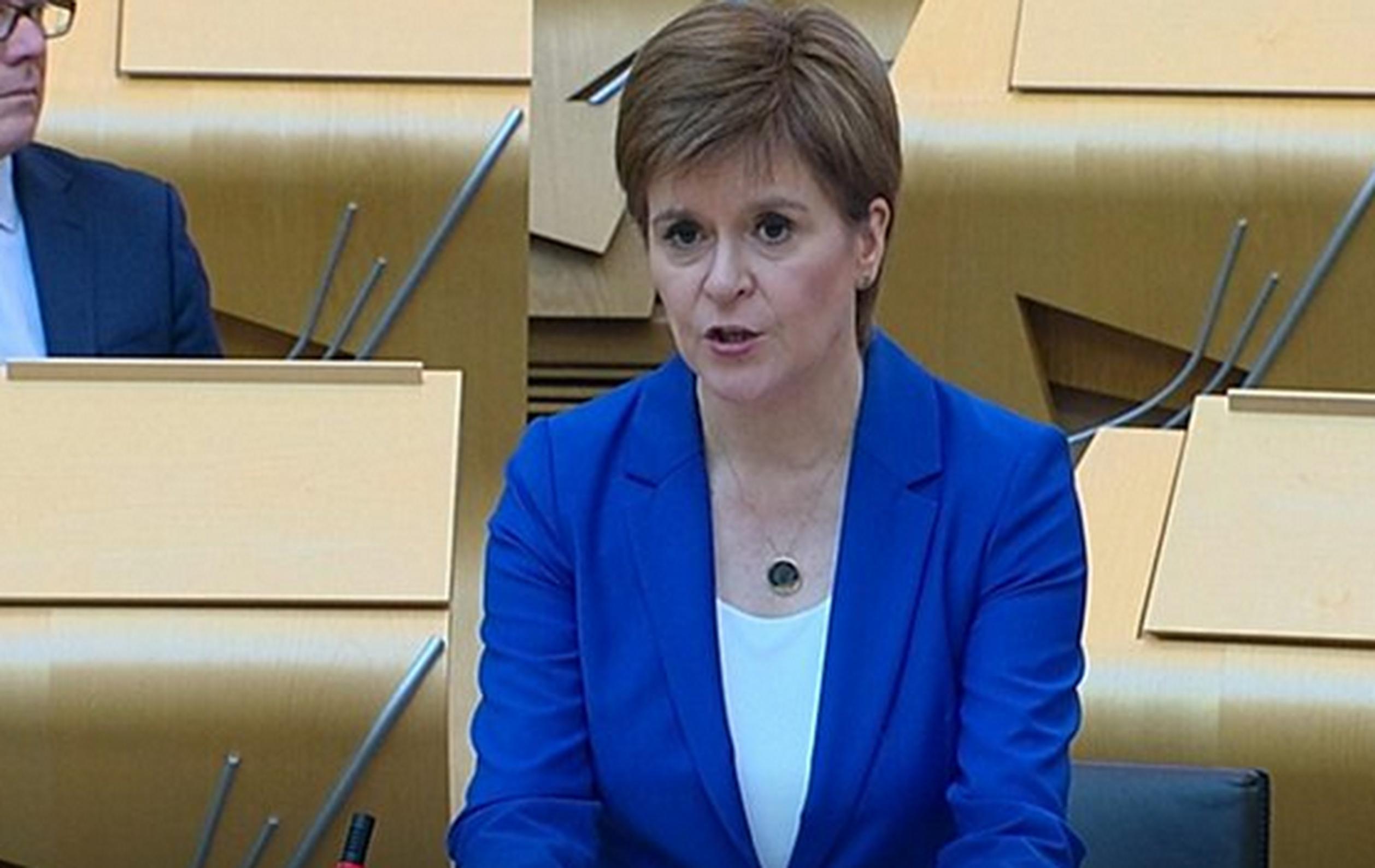 Lockdown restrictions in Scotland could start being relaxed slightly from 28 May, First Minister Nicola Sturgeon has confirmed.
A route map setting out a phased approach to easing lockdown restrictions while still suppressing coronavirus (COVID-19) has been published by the Scottish Government.
The route map gives details of a gradual four-phase move out of the current state of lockdown. It covers changes in the key areas of: seeing family and friends; getting around; schools and childcare settings; working or running a business; shopping, eating out and drinking; sport, culture and leisure; community and public services; gatherings and occasions; health and social care.
It also highlights that some of the things that will not change for a while, including the continuing need for enhanced public health measures such as physical distancing.
The route map does not set definite dates for when future phases will be introduced. Sturgeon said this is because the COVID-19 virus is unpredictable. She said: "It's important to stress, though, that while the permitted reasons to be out of your house will increase, the default message during phase one will remain stay at home as much as possible."
If the evidence shows transmission of COVID-19 is under control and the number of infectious cases is starting to decline, the Scottish Government will consider moving to Phase 1 of the route map following the next end-of-cycle review date on 28 May.
The NHS Scotland test, trace, isolate and support strategy – known as 'Test and Protect' – will be ready for expansion in all 14 health boards from 28 May.
A plan agreed between councils, professional associations and parent representatives to reopen schools on 11 August, subject to scientific advice that it is safe to do so, has also been published. Schools will not reopen until the new school year begins on 11 August.
The First Minister has unveiled 'COVID-19: Framework for Decision Making – Scotland's route map through and out of the crisis' gives practical examples of what people, organisations and businesses can expect to see change over time.
Key advice such as isolating if a person develops symptoms of COVID-19, strict physical distancing, washing hands and face coverings remain the same.
The first phase includes allowing people to meet outdoors with people from one other household. The different households should remain two metres apart from each other, and visiting inside other people's houses will not be permitted in the first phase.
People will also be able to sit or sunbathe in parks and open areas. People will be able to travel, preferably by walking or cycling, for recreation, although they will be asked to remain where possible within or close to their own local area.
The first phase of easing will also see garden centres and recycling facilities reopen, while some outdoor activities such as golf, fishing, tennis and bowls will be allowed again, as will outdoor work such as agriculture and forestry
Take-away and drive-through food outlets will be able to re-open, as long as they can apply safe physical distancing. However, indoor shops, cafés, restaurants and pubs must remain closed during the first phase.
There will be a phased resumption of some aspects of the criminal justice system, as well as face-to-face Children's Hearings, and people at risk will have more contact with social work and other support services.
NHS services that were cancelled because of the coronavirus crisis will gradually resume.
The situation will be reviewed every three weeks and further phases of easing will be introduced if enough progress is being made on keeping the virus under control. "Our emergence from lockdown will be faster or slower, depending on the continued success that we have in suppressing the virus," she said. "In the weeks ahead our messages will become more nuanced and complex as we strike a difficult balance protecting public health and allowing personal choice.
"Straightforward, strict rules will gradually be replaced by the need for all of us to exercise judgment and responsibility."
Sturgeon said it would not be safe for Scotland to follow the same timetable as England, where some elements of lockdown have already been eased. This was due to the reproduction rate of the virus – its 'R' number – being higher in Scotland than in some other parts of the UK.
The number of people who are dying with coronavirus in Scotland has fallen in recent weeks, as has the number of patients needing hospital treatment and intensive care. This has given the First Minister and her advisers confidence that any relaxation of the lockdown will not lead to a resurgence in the virus.
Sturgeon said: "The current key public health guidance remains to stay at home except for essential purposes, but the route map provides information about how and when we might ease our lockdown restrictions while continuing to suppress the virus.
"The lockdown restrictions have been necessary to reduce and mitigate the massive harm caused by the COVID-19 virus, but the lockdown itself causes harm including loneliness and social isolation, deepening inequalities and damage to the economy. That is why I have set out the gradual and incremental phases by which we will aim to ease lockdown matched with careful monitoring of the virus.
"At every one of these stages, the biggest single factor in controlling the virus will be how well we continue to observe public health advice. Continued hand washing, cough hygiene and physical distancing will continue to be essential as will wearing a face covering where appropriate. By doing the right thing, all of us have helped to slow the spread of the virus, to protect the NHS, and to save lives and as a result we are able – gradually, cautiously, and in phases – to plan our move towards a new normality."