Making streets pedestrian and cyclist friendly in Greenwich, Eltham and Woolwich
Coronavirus: Royal Borough plans to improve streets to maintain social distancing
19 May 2020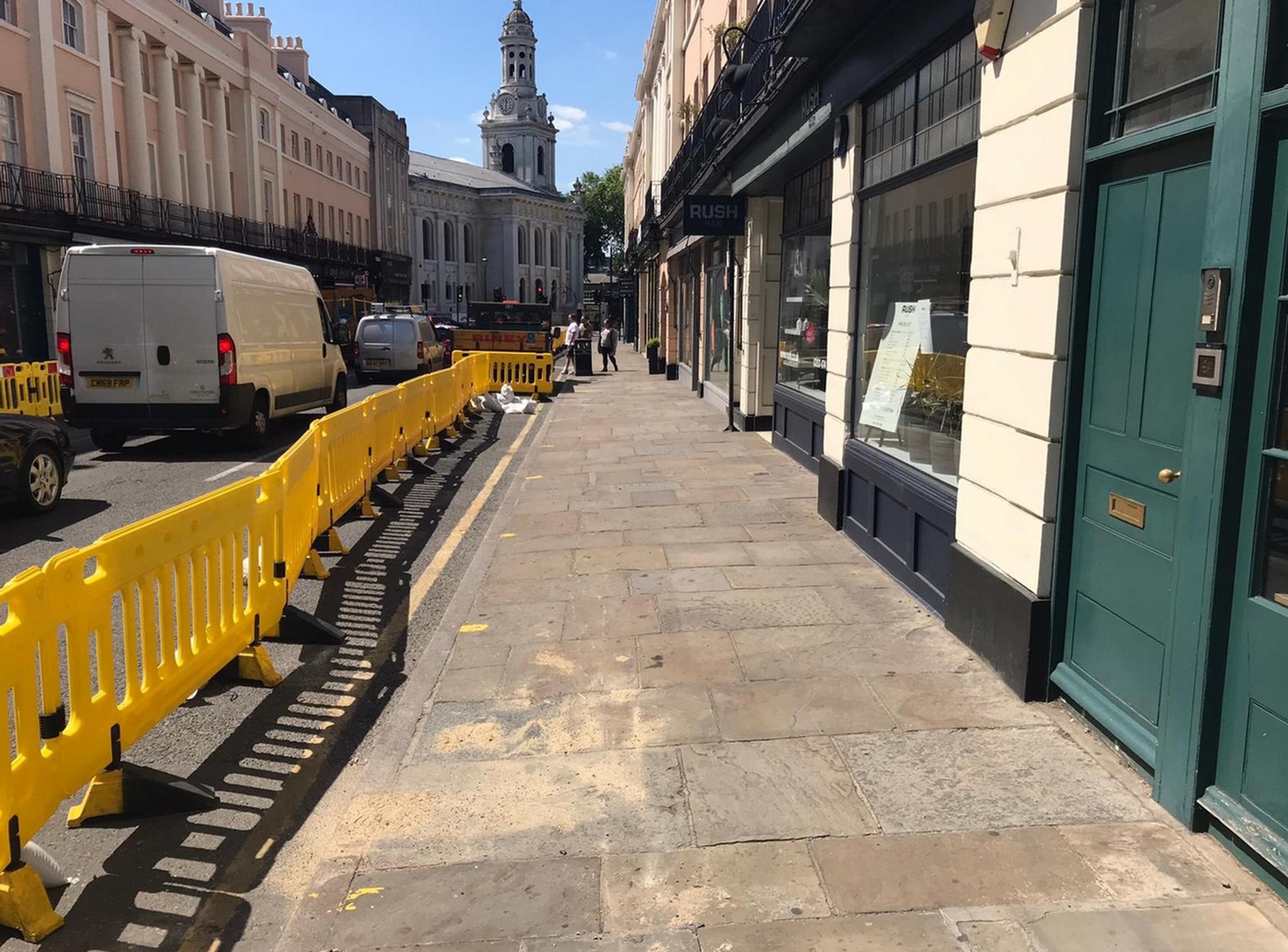 The Royal Borough of Greenwich is undertaking a range of temporary measures to enhance social distancing for pedestrians and cyclists across the town centres of Greenwich, Eltham and Woolwich.
The measures will be essential to limit the spread of the virus in south-east London, but also to give residents the confidence to use local amenities and support local businesses once again.
The Royal Borough's works so far include:
widening footpaths in town centres and around Greenwich Park
filtering more residential streets to reduce through traffic but maintain access for cyclists, pedestrians and emergency vehicles
creating more School Streets
bringing forward plans for the Greenwich to Woolwich cycle route.
The Royal Borough will work with the Mayor of London's Streetspace plan, which aims to transform London's streets to accommodate a potential ten-fold increase in cycling and five-fold increase in walking as lockdown restrictions are eased.
While it awaits details of funding via Streetspace, the Royal Borough has formed a Streetspace Taskforce to identify, develop and implement measures that can be put in place quickly and to develop proposals to Transport for London (TfL).
The council said it is focussing on areas it expects to be the busiest, such as town centres, high streets and roads around green spaces.
Greenwich town centre has been prioritised because of its narrow footways. In the short-term, temporary barriers have been used to widen the footways around the gyratory.
The Royal Borough has been working with TfL on the Greenwich Town Centre Liveable Neighbourhood since 2017. In 2019, public engagement showed 76% of people support the removal of the gyratory to create more space for walking and cycling.
The council said a Liveable Neighbourhood trial is the best way to ensure people can socially distance in the town centre, get there by bicycle and travel to and from central London via Cycleway 4. However, TfL will need to give it consent and provide funding for the trial before Greenwich can proceed.
Plans for Woolwich are mainly focussed on tackling pinch points on Calderwood Street, Thomas Street, Wellington Street, Woolwich New Road, Vincent Road and Willmount Street. Woolwich is the fourth busiest bus hub in London, with 18 bus routes, and presents a big social distancing challenge. The council is engaging with TfL to see what is possible around the heavily used bus stops.
In Eltham town centre the Royal Borough's priority is to suspend footway parking to make the most of the wide footways and create space to queue at shops and walk along the street. It is closing off the footway parking with barriers, except for disabled bays and necessary loading bays. Protection for cyclists will also be added to the cycle lanes on the high street. If people need to drive to Eltham, there are several car parks in the town centre.