£500k for walking and cycling improvements in York
Coronavirus: City of York Council sets out long-term plan
18 May 2020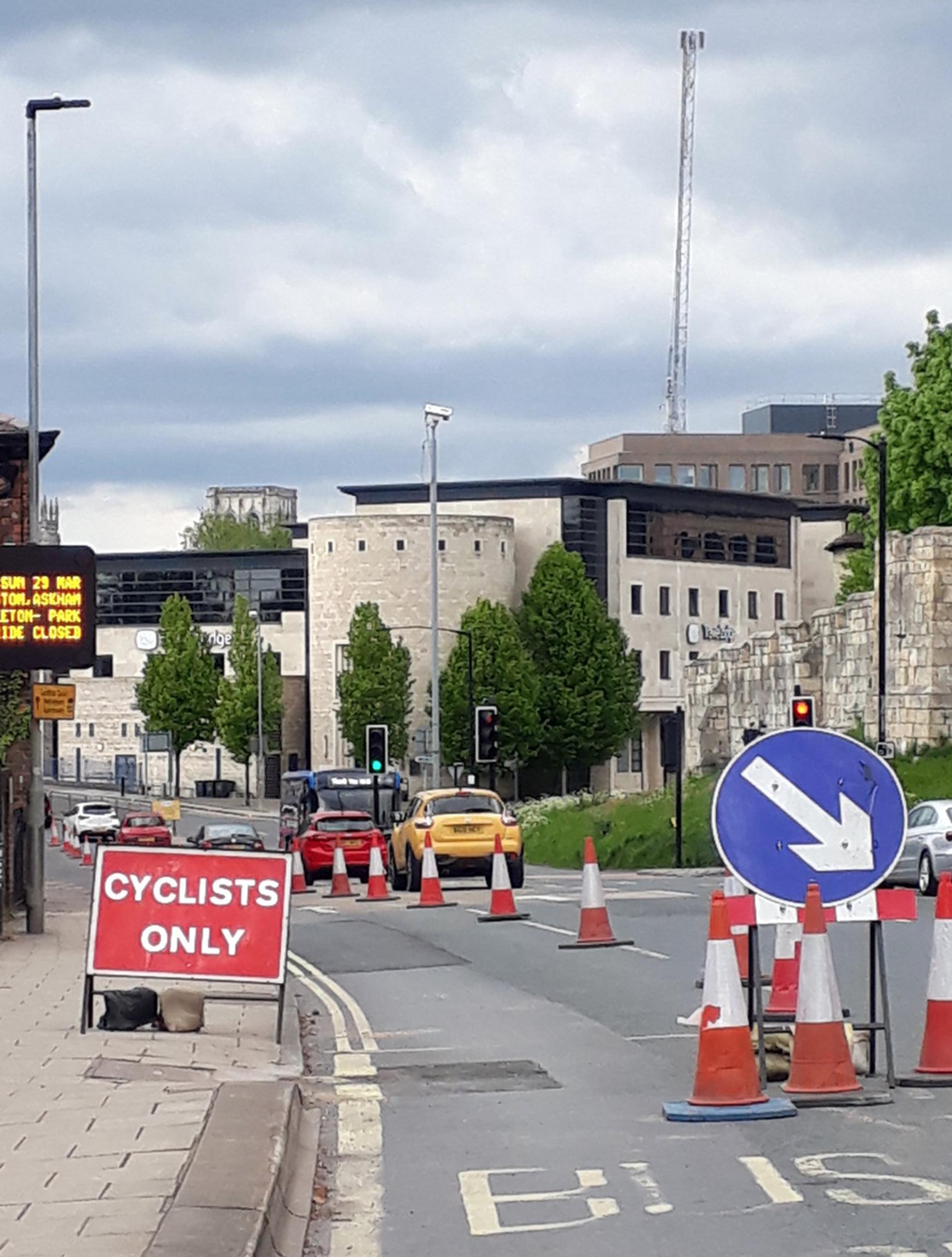 A reduction in traffic and national guidance on social distancing measures has led to an increase in cycling and walking in York, so City of York Council now plans to invest £500,000 in long-term improvements.
The council has implemented short-term measures to provide more space for residents to social distance whilst cycling and walking. Measures include:
extending the footway outside shops on Bishopthorpe Road
temporarily keeping the lane closure on Castle Mills Bridge, in order to provide a cycle lane and pedestrian safety
encouraging cyclists to avoid the busiest shared use paths and use roads if possible
encouraging cyclists and pedestrians to visit iTravel York to download the cycling and walking maps and plan routes
introducing Park & Pedal at the Rawcliffe, Monks Cross or Designer Outlet park & ride sites allowing people to cycle to their destination.
The new funding will be used on longer-term schemes to make routes safer by:
resurfacing roads with hazardous potholes for cyclists
improving footways
creating pedestrian crossings
introducing dropped kerbs
creating smart travel options
improving cycling.
The £500,000 funding was agreed following a budget amendment last year. This amendment included an allocation of £1m for improvements for cyclists and pedestrians. £500,000 of this funding has been devolved to ward members for specific improvements within their wards for cyclists and pedestrians leaving a further £500,000 for more general schemes.
Cllr Andy D'Agorne, Executive Member for Transport, said: "There's never been a more important time for people to cycle or walk, either for exercise or as option for active travel. We have some excellent cycling and walking provision in York, but we are keen to do more to ensure people feel confident and able to get to their destinations safely during the Coronavirus pandemic, but also longer term.
"These additional measures will all be subject to more detailed design and the usual consultation processes, but will start to address gaps in our network where people feel less safe."
Schemes to be developed or delivered include:
improvements to access the University of York, including improved links between East and West campuses
improvements to a north-south link along the edge of the city centre but inside the inner ring road
Rougier Street to Tanners Moat cycle gap, including improvements at this junction
Fishergate Gyratory, including further investigations of improvements for pedestrians and cyclists
better cycle facilities between New Walk riverside paths and the route through the Barracks to the University
Orbital Cycle Route including improvements at the James Street/Lawrence Street/Regent Street junction
accessibility improvements including investigation of amendments to various barriers on the network
ramped path from the riverside to Bishopthorpe Road opposite the Chocolate Works site
Skeldergate involving investigation of improved measures for cyclists at the two build-outs
Fulford Road with measures to compliment the improvements delivered by the developers of Frederick House
Tang Hall Lane including improvements to the access onto the Foss Islands Path
South Bank/Bishophill areas cycle route Improvements
Manor Lane and Shipton Road improvements
additional funding for pedestrian crossing investigations and implementation
cycle margin works at various locations.