FirstGroup seeks £300m loan to cope with virus disruption
Public Transport
01 May 2020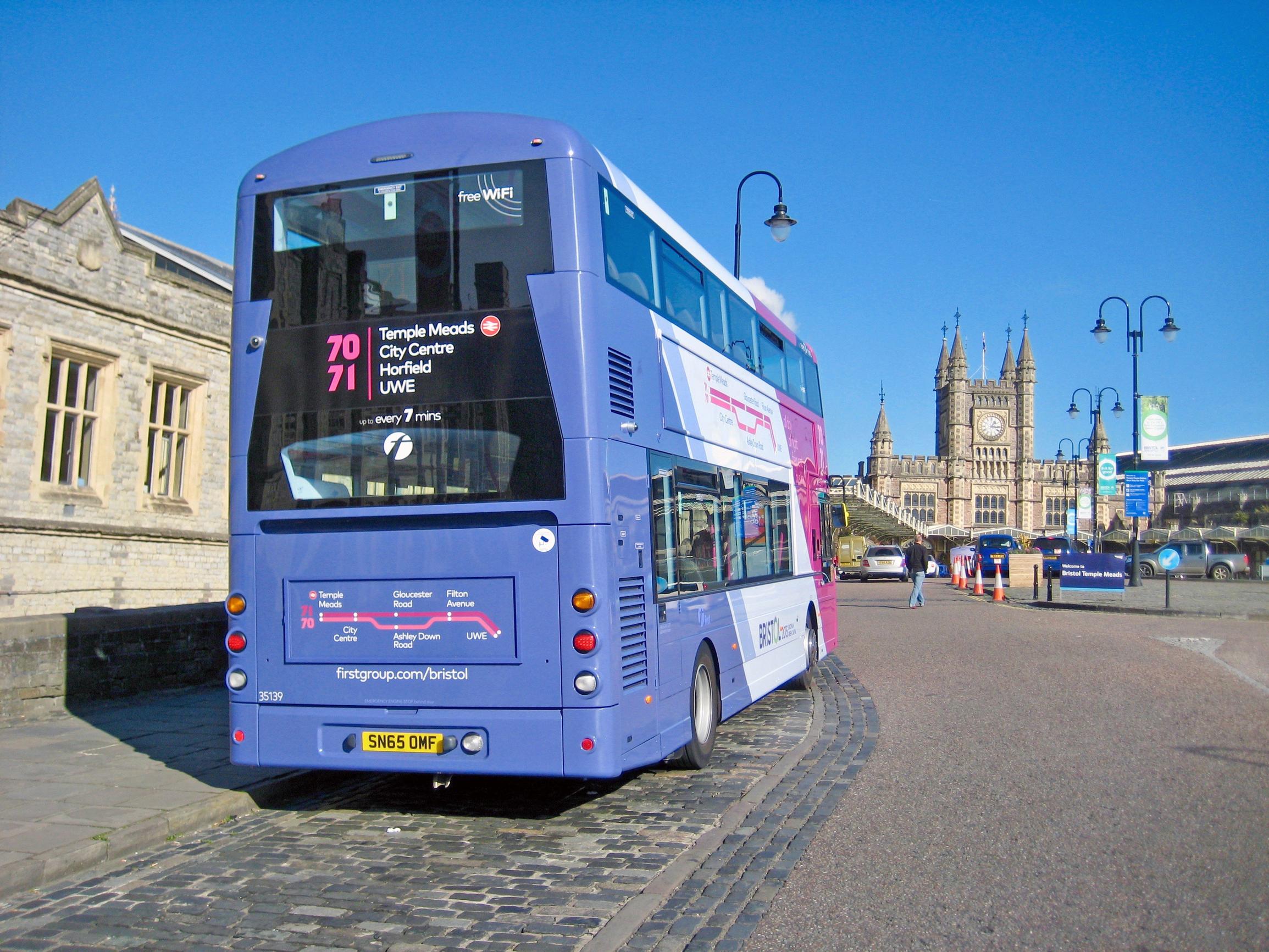 FirstGroup has requested £300m from the UK Government's Covid Corporate Financing Facility ('CCFF') scheme to increase its liquidity during the Covid-19 pandemic.
The £300m is the maximum allowed based on First's credit rating. It will increase the company's committed headroom and free cash to circa £800m. Of the remainder, £190m is free cash and £310m bank credit facilities.
First outlined the impact of Covid-19 on its five business divisions last week. Chief executive Matthew Gregory said: "As an organisation we have taken rapid action to manage our costs, preserve cash and protect the group's financial position. The long-term fundamentals of our businesses remain sound."
FirstBus is operating about 40 per cent of normal capacity and passenger volumes are about 90 per cent below normal. The DfT, Scottish and Welsh governments have all put in place financial support packages for the bus industry. First welcomed Transport Scotland's commitment to maintain concessionary fares, Bus Service Operators Grant and tender revenues through to March 2021.
All UK rail franchises are operating under the Government's emergency measures agreements announced on 23 March, and will continue to do so until at least 20 September. Operators are being paid a fixed management fee during this time.
First operates four franchises: Great Western, TransPennine, South Western (with MTR) and West Coast (with Trenitalia). Its open access operator Hull Trains suspended operations on 29 March, initially for eight weeks.
First has placed a "substantial proportion" of its workforce in the UK and North America onto Government furlough schemes.
Gregory and First's chief financial officer have taken 20 per cent salary reductions for an initial three months. The chairman and non-executive directors have taken the same reduction in fees. A wider group of senior employees across the company have made voluntary salary reductions and deferrals for the same period.
Covid-19 has disrupted the sale process of First's three North American businesses: intercity coach operator Greyhound, education transport provider First Student, and workplace transport provider First Transit.
First said Greyhound was well-placed to receive funding from the US federal stimulus package (the 'CARES Act') signed into law on 27 March. This allocates $326m in emergency funds to US states to support continued intercity bus transportation. First expects Greyhound to be a "major recipient" of the fund. Greyhound has seen revenues fall circa 80 per cent since the start of the virus outbreak. It is providing just over a third of its pre-outbreak mileage.
First Student expects negotiations with clients to result in circa 53 per cent of normal home-to-school revenue being secured during the virus outbreak. A number of clients have reduced payments to reflect First's ability to mitigate certain labour and fuel-related costs while no services are running. Adjusting for this, First says its effective recovery rate is circa 61 per cent of pre-crisis expectations.
First Transit is operating at approximately 60 per cent of its activity levels prior to the outbreak. It expects to recover the equivalent of 75 per cent of the divisional revenue expected prior to the crisis.