BPA launches free parking finder for NHS staff
Coronavirus: Online platform will match critical care workers with parking spaces
08 April 2020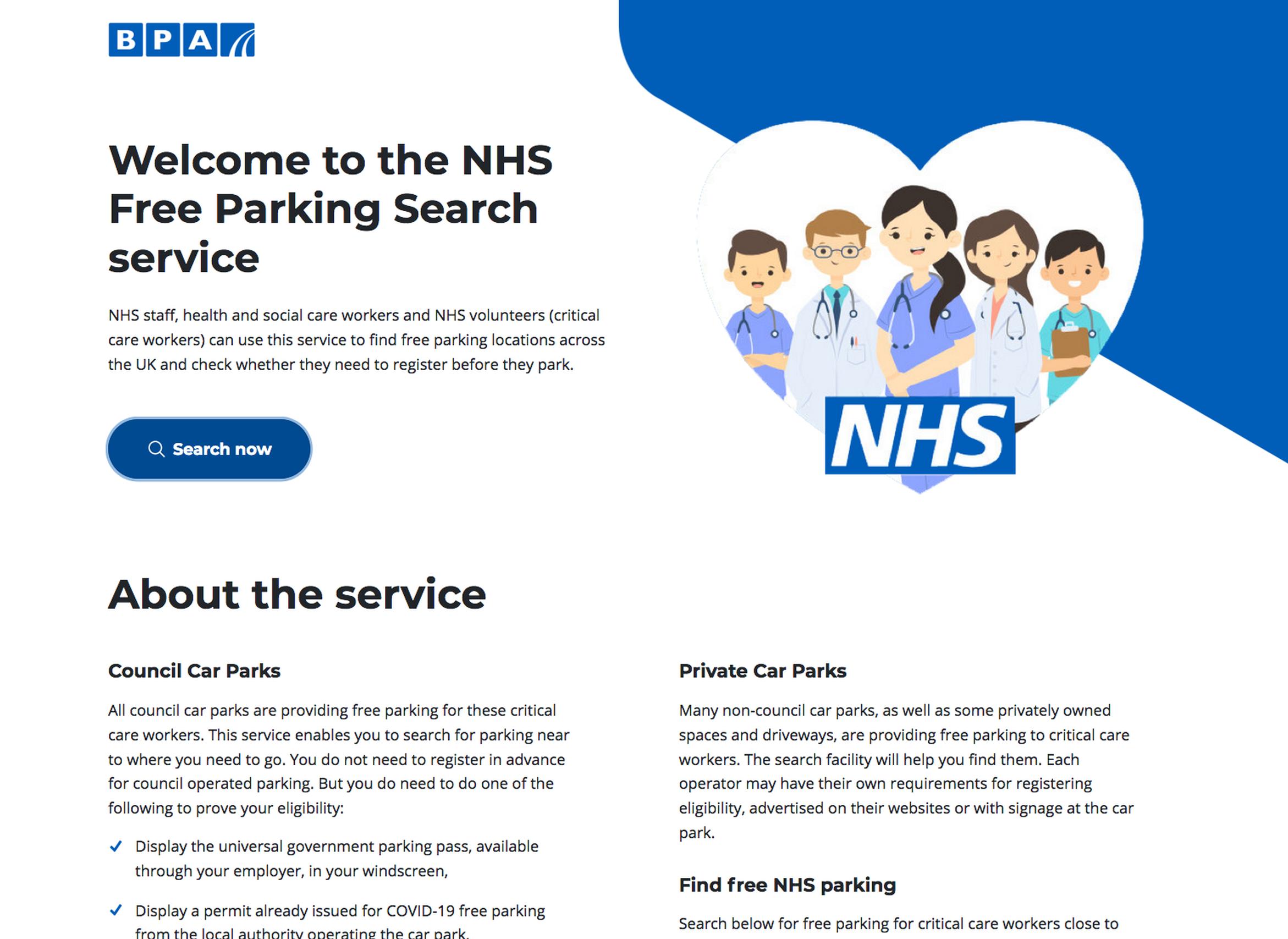 The British Parking Association (BPA) has launched a website designed to enable NHS staff, health and social care workers and NHS volunteers to find free parking locations quickly and easily.
The site www.nhs-freeparking.co.uk contains more than one million parking spaces at car parks, privately owned spaces and driveways.
The platform has been designed to support the government's COVID-19 free parking scheme for these critical workers. It is hoped that this will allow them to save time as they focus on supporting the national effort.
The website shows how to locate available free parking and whether registration or a pass is needed to confirm eligibility.
NHS staff, health and social care workers and NHS will not need to register in advance for council operated parking but will need to do one of the following to prove their eligibility:
Display the universal government parking pass, available through their employer, in their windscreen
Display a permit already issued for COVID-19 free parking from the local authority operating the car park
Display any other evidence which has been agreed as valid by the local authority operating car park
The scheme currently only applies in England.
The new site is a joint collaboration between the BPA and three online parking companies Parkopedia, YourParkingSpace and JustPark.
A BPA spokesperson said: "Members of the British Parking Association are focusing attention on doing the right thing to help in this national emergency, using our expertise and resources in the most effective manner. The new search facility will help NHS staff and critical care workers easily find available free parking close to where they need to be. It is one less thing for these amazing healthcare workers to worry about and can save time when their focus is on saving lives."
The BPA's is the second such site to be launched this week. The International Parking Community, another UK trade association, launched its own Free Car Park Finder portal.