Play Streets to be rolled out in Portsmouth
12 March 2020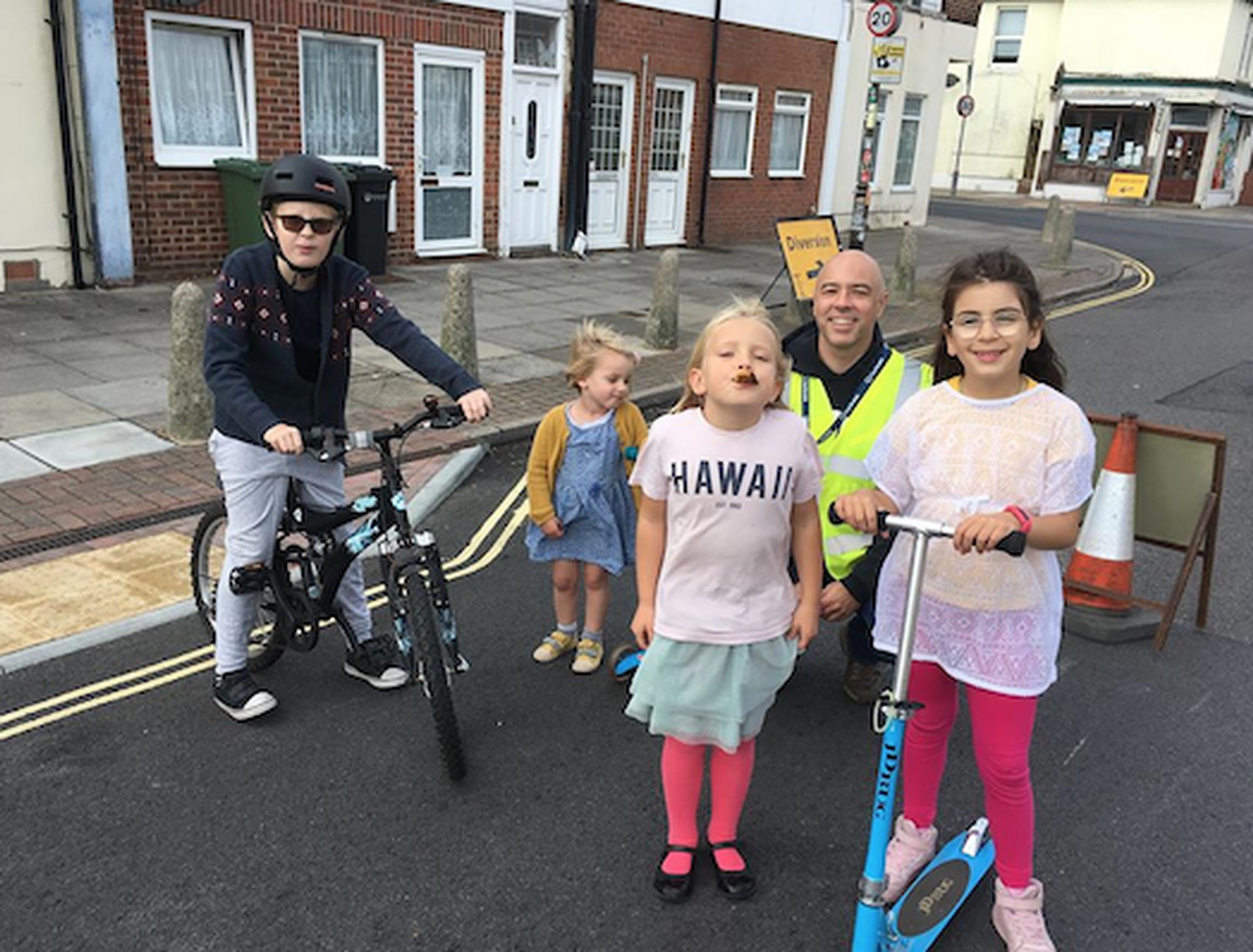 Portsmouth City Council has approved a scheme that will allow residents to close streets to through traffic for Play Streets. The council is adopting different legislation for street closures, which means they no longer need to be advertised first.
Until now, Play Streets have tended to be created via Traffic Regulation Orders (TROs), as part of Section 29 of the Road Traffic Regulation Act 1984 (RTRA), which must be advertised by law. Some local authorities have passed on this cost to residents. But last year the Department for Transport informed councils that roads can be closed for Play Streets using Section 16 of the Road Traffic Regulation (Special Events) Act 1994, which does not need to be advertised. This will bring down the cost for both councils and residents.
Portsmouth's decision follows two trial closures on Francis Avenue in Southsea last summer. The roll-out of Play Streets is due to start in the May half-term school holidays. Residents will be allowed to close their streets to through traffic one day a month.
The council will provide road closure signage and an organisers pack for volunteers. A council spokeswoman said: "The information in the packs will help volunteers canvass the road for support, send out letters, recruit volunteers, submit the application form to the council, apply through the Play Streets committee for public liability insurance, and give information on how to set up and dismantle the signage on the Play Street day."
Portsmouth's Play Street scheme is part of a growing movement led by residents who close streets to through traffic, normally once a month on a Sunday, to allow children to play out safely and allow neighbours to socialise. People living in the street can still drive in and out during the Play Street, guided by stewards.
There have been around 1,000 Play Streets in over 100 different local authority areas across the UK, according to not for profit organisation Playing Out. Most of the Play Streets have at least 12 sessions a year, and so far around 33,900 children and 16,900 adults have taken part in events, Playing Out estimates. It says that 74 councils are now actively supporting Play Streets and many have specific street play policies in place.