Back to school with a green mission
Winchester school plants trees donated by RingGo as part of carbon offsetting initiative
12 March 2020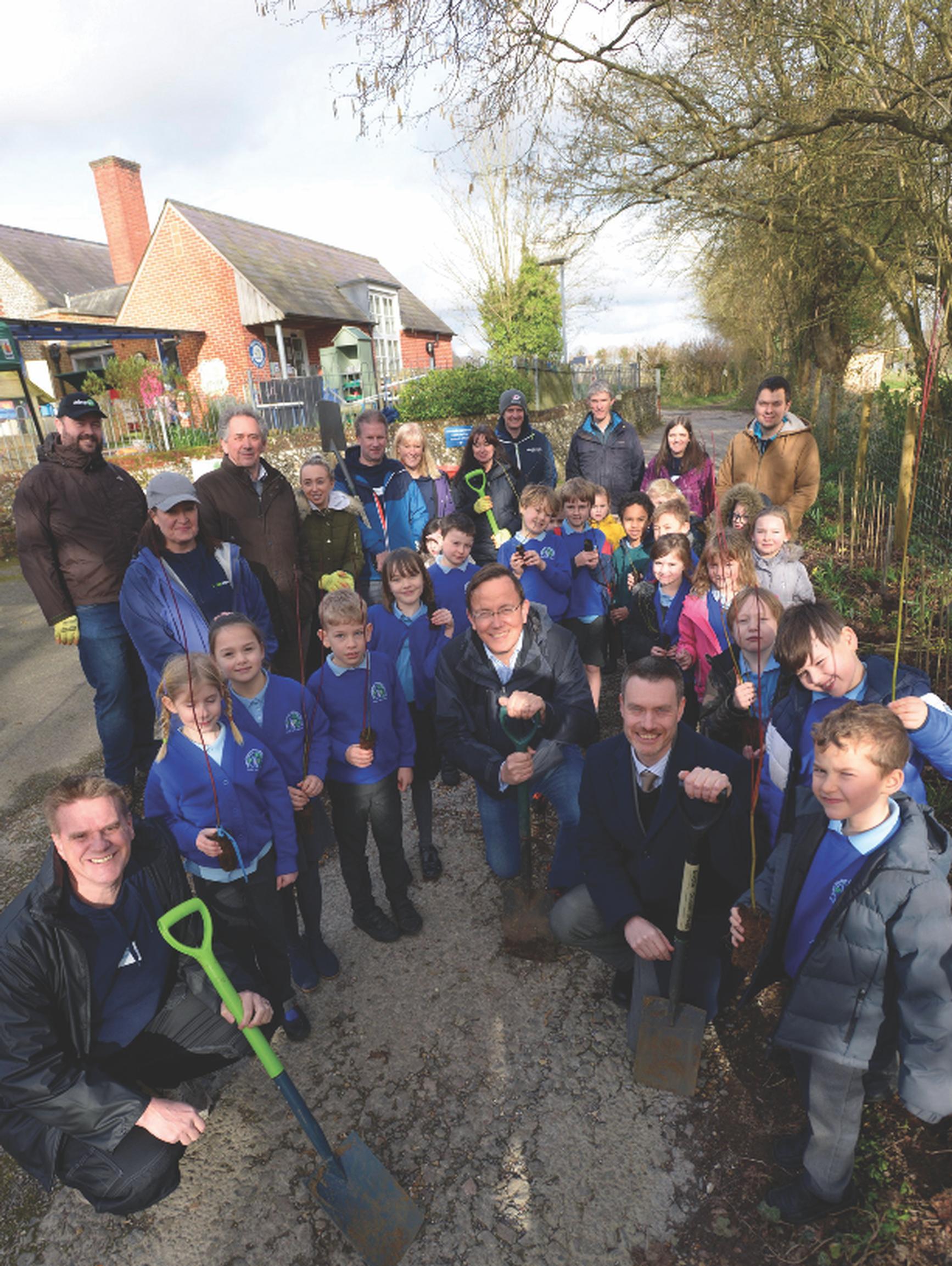 Phone parking service RingGo planted 170 trees at a school in Winchester, Hampshire, as part of a carbon offsetting project. RingGo provides a pay-by-phone service for Winchester City Council's park & ride sites.
The city council is encouraging tree planting as part of its targets to be a carbon neutral organisation by 2024 and a carbon neutral district by 2030.
The event at Hambledon Primary School saw 105 students take part in planting the donated trees. Winchester's Cllr Martin Tod, cabinet member for service quality and transformation, said: "We want to plant more trees across Winchester district as part of our commitment to tackle the climate emergency. It's great to help Hambledon school's pupils plant these beautiful new trees and to see their passion for nurturing the environment now and in the future."
The three-hour event, coordinated by Carbon Footprint, enabled the students to learn about deforestation and sustainability, engage in team bonding tasks and receive certificates to mark their contribution towards carbon offsetting in their local community.
Paul Davies, headteacher at Hambledon Primary School, said: "This has been a fantastic opportunity for the children to make an active contribution toward their learning environment and the sustainability of our beautiful rural village of Hambledon."
RingGo, which is part of the BMW/Mercedes NOW group, says its aim is to make cities cleaner, healthier and more liveable places via initiatives such as emissions-based parking, which reward motorists driving low emission vehicles – such as electric or hybrids – with lower parking tariffs.
RingGo's head of professional services, David Mitchell, said: "The event marked a significant step forward in making our local communities more aware of the small yet impactful ways we can all work towards a cleaner and healthier planet. Working with the students of Hambledon Primary School to plant the trees was a fun and special way to engage and educate the younger generation about topics such as sustainability and our environmental footprint, which sit at the core of RingGo's social values."