CitiPark adds digital permits to app
Parking operator introduces pre-booking feature
12 March 2020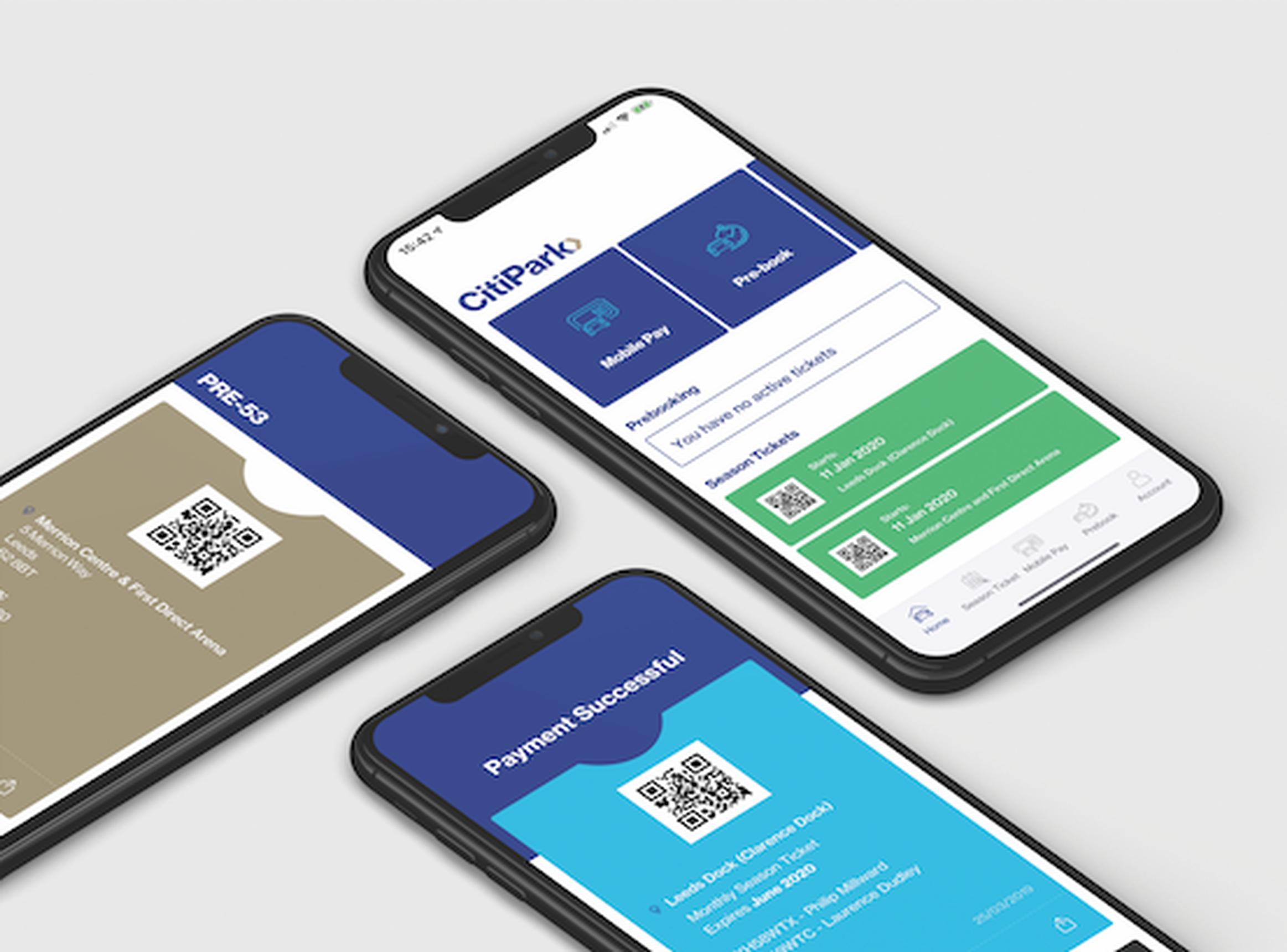 CitiPark is now offering digital season tickets and pre-booking via its app. The virtual permit feature allows customers to carry their season tickets electronically on their smartphone, removing the need for plastic cards.
Pete Dowling, head of systems and infrastructure at CitiPark, said: "Digital season tickets significantly improve the ease and efficiency of the parking process, both from an operational point of view and for the customer. From removing wait times to eliminating the hassle of dealing with lost cards, the new feature streamlines the service and makes parking even easier.
"The convenience of the digital season ticket is further enhanced by the iOS iBeacon feature, which, working as a micro-location awareness tool, will bring the users' season ticket to the tip of their fingers when approaching the car park, even in lock screen."
In addition to digital season tickets, the app also allows customers to pay for their parking quickly by scanning the QR code on their parking ticket.
Since its launch in June 2019, the CitiPark mobile app has processed over 50,000 transactions to date across 18 branches. The app now also features a pre-booking system, allowing users to reserve their parking in advance. "Thanks to its friendly, simple interface, customers can adjust their arrival time and length of stay with ease, or if their plans change unexpectedly, cancel their booking up until the parking session begins," said Dowling.
During the trial of the new features, CitiPark saw pre-book transactions via the CitiPark mobile app treble. In October 9.2% of pre-book transactions were made via the app, rising to 30% in January of this year.
Dowling said: "The CitiPark app allows us to ensure a seamless experience for all users. Directly integrating with our in-house parking management systems, the app mitigates the increased risk of human error and provides a level of efficiency across our portfolio which would otherwise be restricted.
John Gautrey, chief operating officer at CitiPark, added: "We're thrilled to enter into the next phase of our app development, which has seen considerable investment to date.
"The introduction of digital season tickets not only validates our position as one of the most technologically advanced, user-friendly parking operators in the UK but is also a significant milestone in our commitment to going green."
CitiPark is a parking operator that manages 17 car parks nationwide. It is a subsidiary of Town Centre Securities, a Leeds based property and investment development company.
The CitiPark app is free to download on iOS and Android.