Work starts on new look Coventry rail station and car park
10 February 2020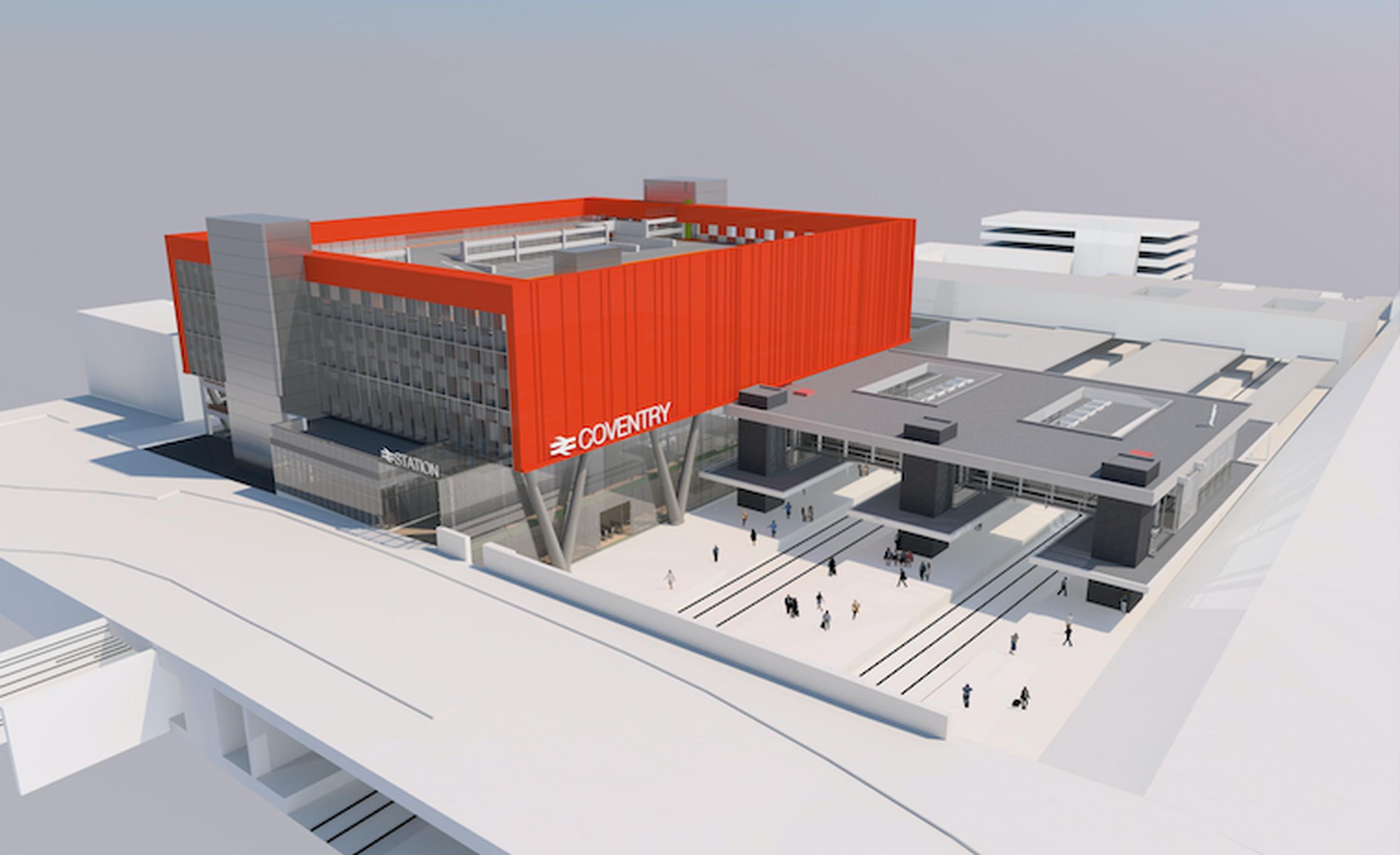 A major upgrade of Coventry Railway Station is to include a seven-deck, 633-space multi-storey. Works will include a new station entrance that will incorporate the multi-storey. The current short-stay car park and adjacent car park have closed, with bus stops relocated to make space for temporary parking. The first 20 minutes of parking in the multi-storey will be free for drop-off and pick-up.
The multi-storey will increase overall parking capacity at the station, with 152 more spaces to cater for rising rail passenger numbers and 149 spaces to serve the new Friargate business district in the city centre.
Funding for the multi-storey will come from the Coventry and Warwickshire Local Enterprise Partnership, West Midlands Combined Authority and Coventry City Council.
Work on the project is now underway and is due to be completed by the end of 2020.
A Coventry City Council spokesman told Parking Review: "Coventry is a fast growing city where transport investment is needed to keep pace with rapid change. Coventry's Strategic Transport Investment Programme sets out the city's ambitious transport strategy for the next decade, which seeks to support economic growth by transforming the quality of transport infrastructure and services."
The station masterplan will include: a new building, providing a second station entrance at the western end of the station; a fully enclosed and accessible, Equality Act 2010-compliant footbridge and extensions of canopies at the western end of the station; a bus interchange, connected to the new entrance building by a pedestrian tunnel; and highway modifications to improve access to the station and car parks.