Parking made the headlines in 2019
The past year has seen parking feature prominently in high-level policy discussions, writes Mark Moran
31 December 2019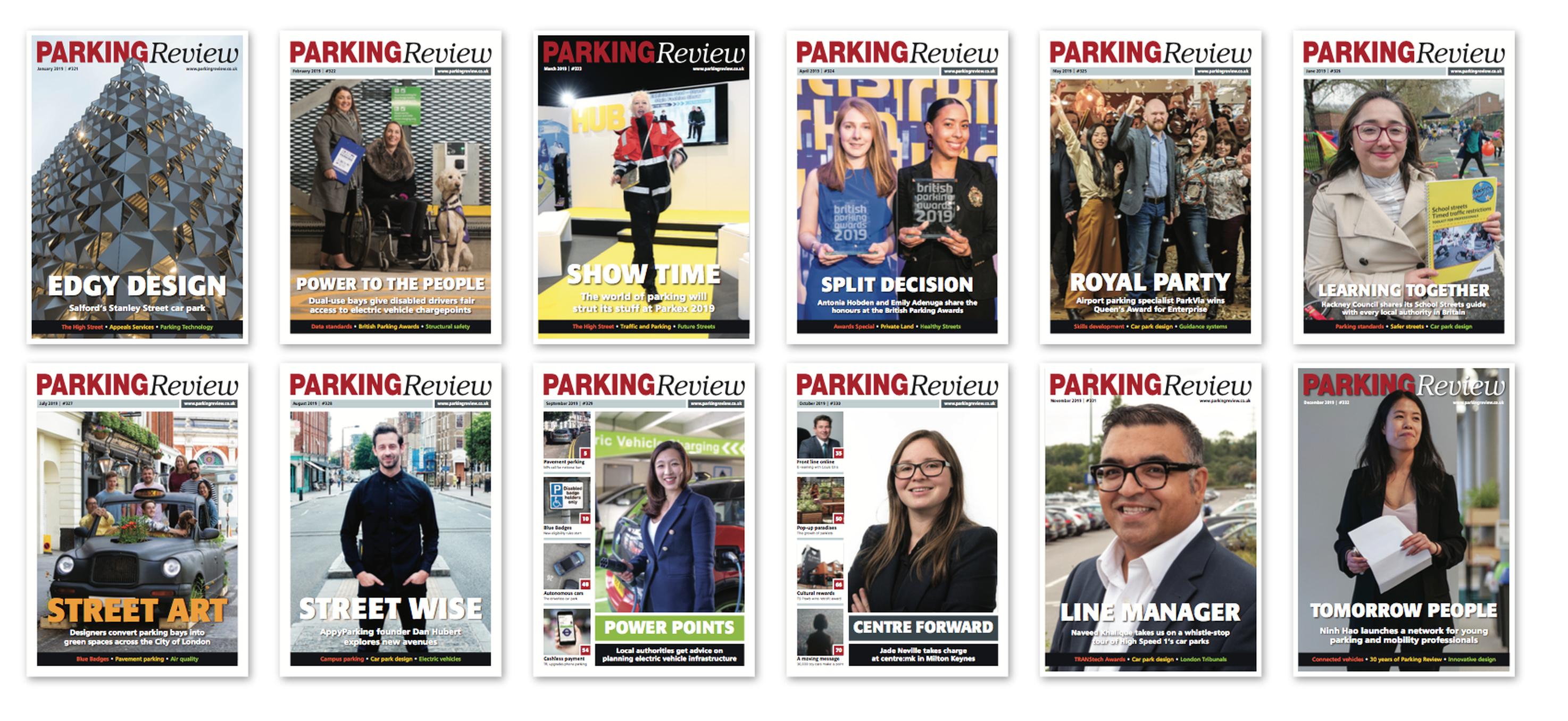 There is never a problem finding news and feature articles with which to fill the pages of Parking Review, as the hefty weight of issues published during 2019 proves. The past year has seen parking has risen to the top of the policy agenda on many fronts.
In the world of politics, it turned out that parking was one of the few things the Houses of Parliament could agree on amidst the Brexit-induced paralysis. A Private Members' Bill championed by Sir Greg Knight MP made it on to the statute book, with the passing of the Parking (Code of Conduct) Act 2019 in March. The Act will see the UK government oversee the creation of new guidelines for companies enforcing parking restrictions on private land.
A campaign by Guide Dogs and Living Streets pushed the issue of pavement parking into the political spotlight. The charities want to see a consistent approach to parking on the footway, with a preference for a default ban along the lines of what exists in London. This position has been backed by motoring MPs, the British Parking Association and the House of Commons Transport Select Committee. In November, the Scottish Parliament agreed an outright ban in the Transport (Scotland) Act 2019.
Scotland's new Transport Act also embraced the workplace parking levy (WPL), allowing it to be used as a local tax measure by local authorities to raise funds to improve local transport. Meanwhile, a number of English councils are now very interested in following in the pioneering footsteps of Nottingham City Council, which remains the only local authority to have launched a WPL under the Transport Act 2000.
Air quality has emerged as a key policy issue, and parking teams are playing a frontline role at the local level in towns and cities by implementing projects such as low emission zones, emission-based charges, engine-idling campaigns and Play Streets.
The past year has seen the wider business word start to seriously engage with parking as a part of the mobility chain, which has been reflected in the content of Parking Review. For example, we are increasingly reporting on driverless cars because accurate parking data is a key to the evolution of connected and autonomous vehicles (CAVs).
Likewise, our reportage on the provision of charging infrastructure for electric vehicles (EVs) reflects how the design of car parks and the kerbside is an area of serious discussion among professionals working in the energy, highways, property, architectural and data sectors. The membership of the parking community, and thus the readership of Parking Review, keeps on growing and diversifying.