Leading the patrols
Cllr Stuart Hughes, the new chair of the PATROL Joint Committee, discusses his career and the parking sector's future
01 November 2019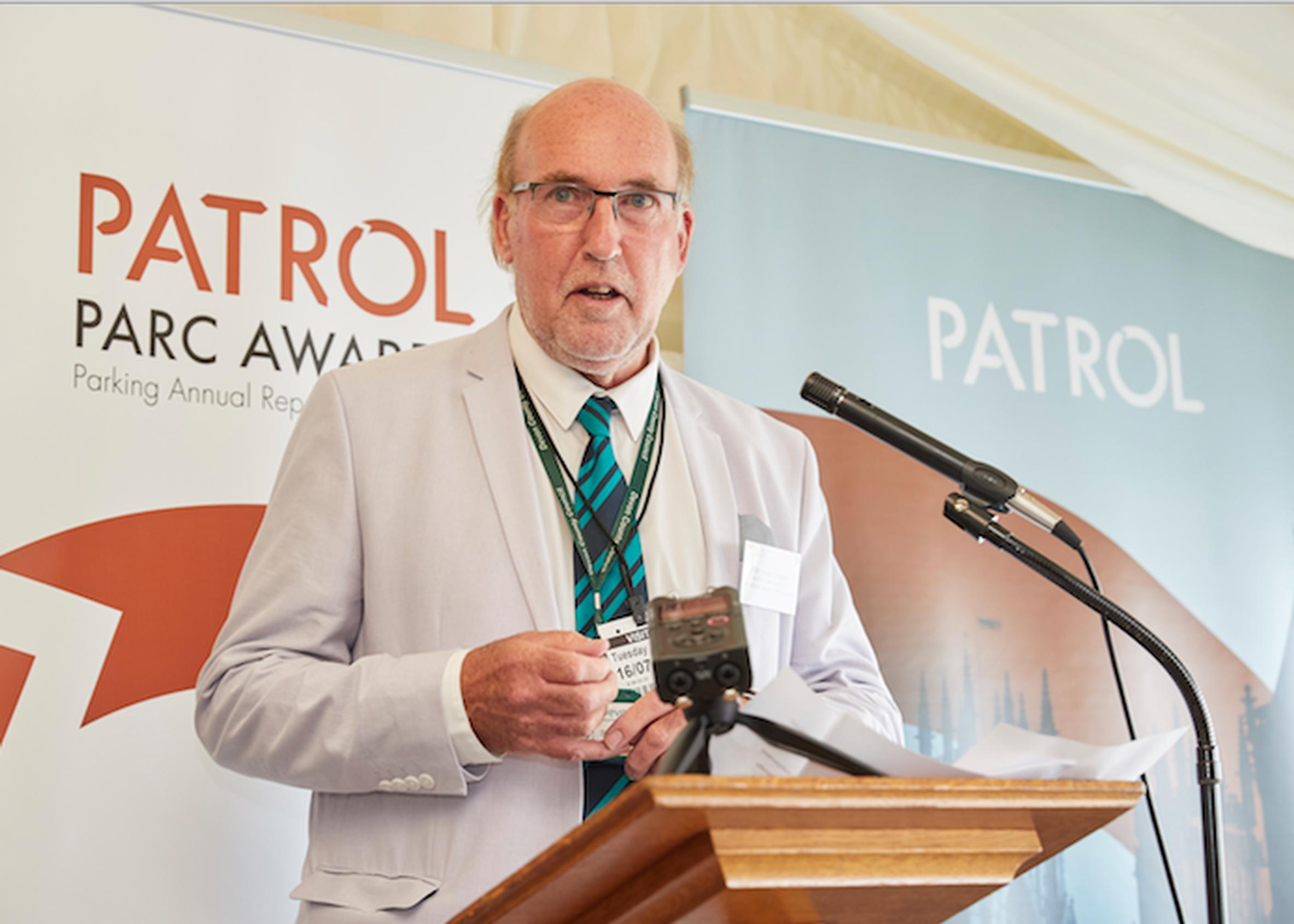 PATROL is a key organisation in the world of public sector parking. The PATROL (Parking and Traffic Regulations Outside London) Joint Committee represents over 300 local authorities in England (outside London) and Wales. The committee has a statutory role to make provision for the independent Traffic Penalty Tribunal, which decides appeals brought by motorists against penalty charge notices (PCNs).
The tribunal decides appeals against PCNs issued by local authorities for: parking and bus lane contraventions (as well as moving traffic penalties in Wales only); road user charge penalties issued by the Secretary of State for Transport at the Dartford-Thurrock River Crossing ('Dart Charge'), Halton Borough Council at the Mersey Gateway Bridge Crossings ('Merseyflow') and Durham County Council at the Durham Road User Charge Zone; as well as littering from vehicle penalties (in England only).
PATROL is committed to promoting increased public understanding of the objectives of civil enforcement. It provides a range of information to councils on issues such as public and stakeholder engagement, with initiatives including the production of an online digital toolkit to assist councils in the production of annual reports and the presentation of the annual PARC Awards for the best annual reports.
This summer saw a changing of the guard in the leadership of PATROL when Cllr Stuart Hughes, cabinet member for highways management at Devon County Council, was elected as the new chair of the PATROL Adjudication Joint Committee in July. He takes over from long-serving chair Cllr Jamie Macrae.
Cllr Hughes tells us about his life and career, as well as looking ahead to his tenure at PATROL.
Q: Where did it start, how did you get where you are now?
A: I was first elected to East Devon District Council back in 1991, representing the Sidmouth Woolbrook Ward, standing for the Raving Loony Green Giant Party [founded in 1989 by former members of the Official Monster Raving Loony Party]. I am still to this day the only official 'Loony' that has been elected to a higher tier of local government!
In 1993, I was elected to Devon County Council as an independent and crossed the floor to the Conservative Party prior to the 1997 county elections. My first cabinet post was community safety, which at the time included what were known as the 'Cinderella' services, including trading standards, the coroner and emergency planning, which I found particularly fascinating.
During the years when the Conservatives were in opposition at the county council, I chaired the scrutiny committee, which included highways. When the Conservatives regained control of Devon 10 years ago, I took over the highways and transportation brief. This has changed slightly during the last 10 years and is now highways management, covering maintenance, winter maintenance, highway flooding, public rights of way, cycling and, of course, civil parking enforcement.
Q: What have you been most proud of in your career?
A: Securing funding locally for a full-sized artificial turf pitch at the local community college – the only one of its kind in the UK – and also the provision of railings on Sidmouth Esplanade, where there was once an exposed 15ft drop.
More recently, I supported a successful £4m project bid by developers of super-fast electric vehicle charges to Innovate UK, which will see an initial 150 chargers installed around Exeter city centre, with more set to be installed in towns across Devon, pending the results of a second bid (currently in the pipeline).
I have also recently helped to secure funding for the replacement of the Alma footway bridge upstream on the River Sid at Sidmouth, to take the place of the old bridge that is threatened by coastal erosion.
Q: Describe a typical day in the life of Cllr Stuart Hughes…
A: Hectic, with programmed council meetings, site meetings and answering up to 100 emails daily!
Q: What do you hope to bring to the role of PATROL chair?
A: To carry on the good work of the outgoing chair, Jamie McCrae, in supporting the provision of the independent Traffic Penalty Tribunal, as it continues to provide an accessible, transparent and effective appeals service and further consolidates its position as a world-class example in online and digitally transformed justice.
I will also be working to support PATROL in representing its member authorities on traffic management issues of mutual interest, as well as to promote best practice in public information to increase understanding of traffic management objectives by motorists and the public.
Q: What do you see as the key traffic enforcement challenges on the horizon?
A: The two key challenges I see are finding a solution to the issue of pavement parking, which was recently the topic of a transport committee inquiry that PATROL and the Traffic Penalty Tribunal contributed to extensively, and how best local authorities can ensure that education about the need for civil enforcement reaches all sectors of the community.
PATROL can use the combined experience and voice of its local authority members to communicate with clarity the impact of issues such as pavement parking in local areas across England and Wales, helping to support the changes to legislation required to bring consistent but locally flexible solutions.
Q: Who is your role model and why?
A: The late Screaming Lord Sutch, founder of the Official Monster Raving Loony Party. If it hadn't been for David Sutch, I wouldn't have got into politics. He would have made an excellent councillor or MP, and many of his policy ideas have come into being today, such as the legalisation of commercial radio, lowering the voting age to 18 and passports for pets.
Q: Tell us something most people wouldn't know about you?
A: I stood for Parliament on four occasions and once for Europe, where the returning officer mistakenly gave me the winner's vote of 110,518.
I also made a record as Bigg Ben and the Pundits called 'Loony Loony', which is still available to download as an MP3 and on YouTube at https://tinyurl.com/yxtq8yvm