Spaceplay's Trinity Square car park model is just the ticket for Get Carter fans
12 November 2019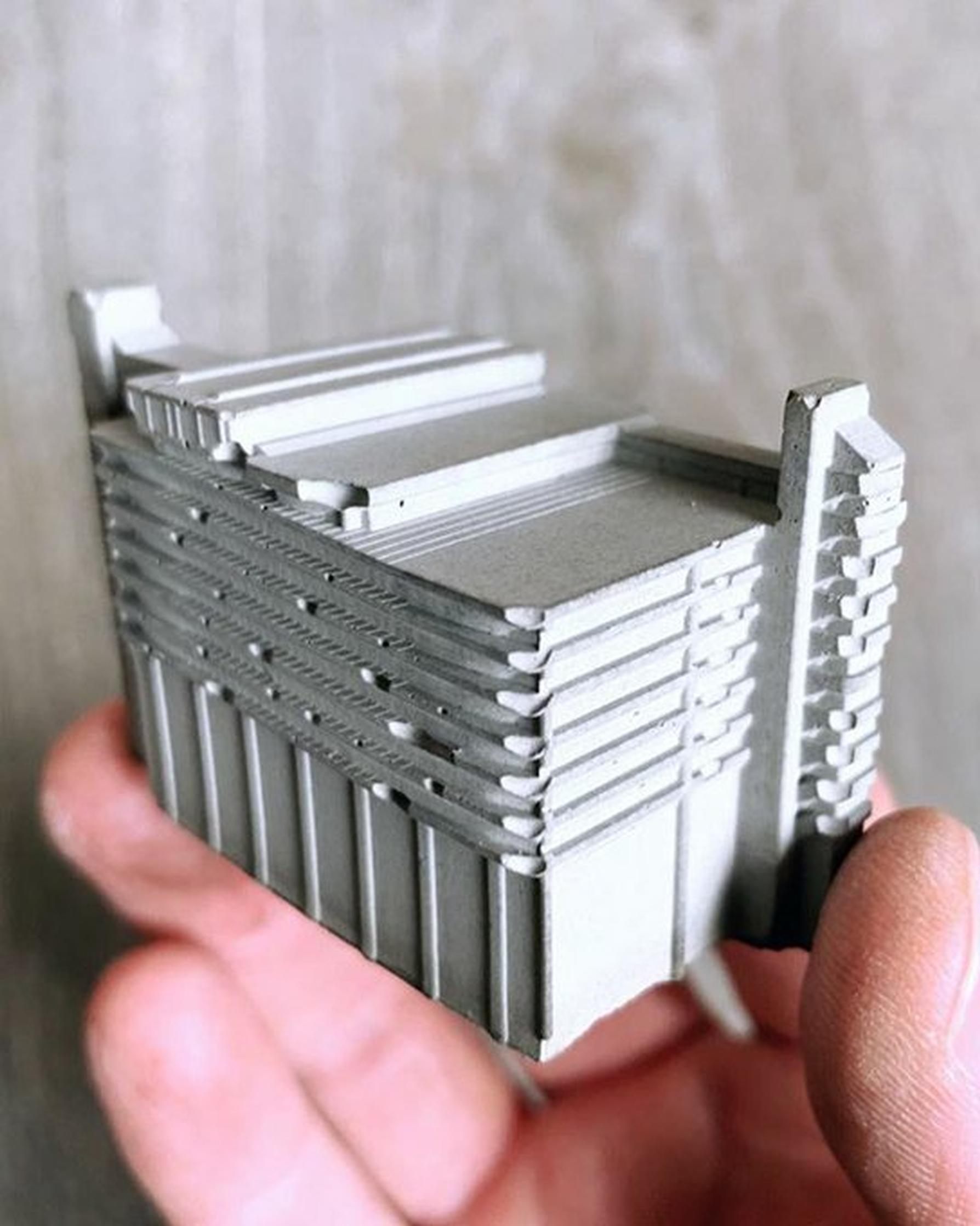 The massive form of the Trinity Square car park once towered above Gateshead. The Brutalist multi-storey, designed by the Owen Luder Partnership, became an icon on account of playing a prominent role as a location and background in the 1971 gangster film Get Carter.
While the car park has now been demolished, the building lives on in both celluloid and concrete still.
Design studio Spaceplay has created tributes to Trinity Square car park, cast in concrete. Besides a miniature reproduction of the car park itself, Spaceplay has created a limited edition concrete cinema ticket marking the release date of Get Carter.
Spaceplay is an experimental design studio that explores the use of architectural forms and materiality to artworks.