Rochdale station regeneration plan revealed
06 November 2019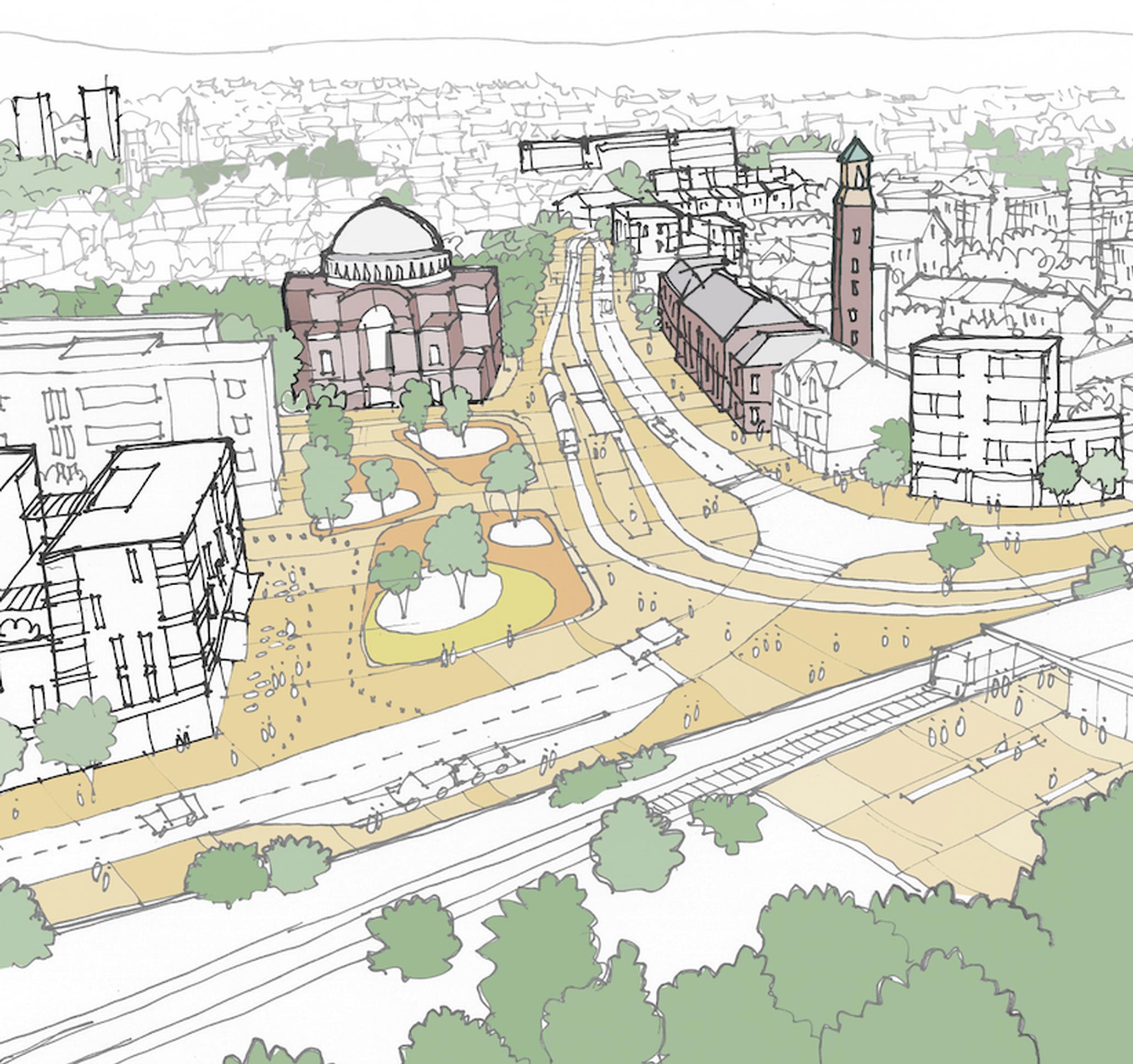 Housing will be part of a regeneration of the area around Rochdale train station. The project aims to transform brownfield sites around key transport hubs and bring forward thousands of new homes.
Feasibility studies and masterplanning are currently being carried out and firm proposals are set to be unveiled in the New Year.
The work is being delivered by the council in collaboration with the Greater Manchester Station Alliance, a new partnership between Network Rail, Northern Rail, Transport for Greater Manchester, LCR and the Greater Manchester Combined Authority.
The alliance is working in partnership with local councils to spearhead regeneration opportunities around rail stations. Rochdale will be the first Greater Manchester borough to benefit from the new partnership, with plans for Castleton set to be unveiled soon.
In Rochdale, plans are underway to bring forward 1,000 new homes at key sites around the station, including Central Retail Park, the canal corridor and other areas along Drake Street, which is being regenerated through the Heritage Action Zone project. Other improvements could include:
New road layouts and the removal of traffic from the front of the station to create a new public square
New commercial development for the area
Improved pedestrian and cycle links between the station and town centre, as well as Milkstone and Deeplish.
Significant expansion of the park & ride facilities at Miall Street
Physical improvements and new facilities to improve the passenger experience in the station.
The project will take place alongside work to transform the nearby Greater Manchester Fire Service Museum in Maclure Road, which is due to reopen next summer after a Lottery-funded renovation.
The proposals complement recent improvements for rail passengers in the borough, including better signalling on the Calder Valley line, the construction of an additional platform at Rochdale station, and an increase in the number of trains per hour from Rochdale to Manchester from four to six.
Cllr John Blundell, cabinet member for regeneration at Rochdale Borough Council, said: "The redevelopment of brownfield sites around major transport hubs is a key part of our regeneration strategy because people want to be close to key amenities and facilities.
"Rochdale station gateway is a prime location for housing because recent improvements to the North West rail network make the area around stations an increasingly attractive option for people looking for a home. The completion of the Ordsall Chord railway line also connects Rochdale commuters to places like London, via the national rail network, and raises the prospect of a direct rail link between Rochdale and Manchester Airport for the first time. The formation of this partnership will enable us to accelerate these plans and we'll be bringing firm proposals forward next year."
The Greater Manchester Station Alliance was established to deliver improvements for both passengers and local communities around the region's railway stations. Its main objectives are to enable local economic development and regeneration, enhance stations' efficiency to reduce running costs, and to implement long-term improvements for passengers.
The alliance's regeneration and development activity delivered for Rochdale Borough Council will be led by LCR, a commercial developer and the UK government's place-making expert. Its work includes the regeneration of the 24-acre Mayfield site in Manchester, and the multi-billion-pound redevelopment of King's Cross station in London.
Adam Wisher, head of Manchester for developer LCR, said: "Our partnership with Rochdale Borough Council is a product of Greater Manchester's forward-thinking approach to maximising the economic benefits offered by investment in its key transport hubs. As well as boosting connectivity and providing an enhanced experience for passengers, our work is helping to unlock regeneration and create new community assets that will deliver homes, jobs and public value for the region, starting in Rochdale town centre."
WSP, the lead consultant on the project, is providing transport and development advisory services. Richard Jones, director at WSP, said: "We are supporting the council and the station alliance to unlock its full potential through the development of an ambitious but deliverable masterplan. This project will transform this part of Rochdale and provide a new benchmark for urban regeneration around suburban rail hubs in Greater Manchester."
WSP is also working with Rochdale Council on unlocking development opportunities at other locations as well as supporting TfGM to deliver its ambitious regeneration proposals at Stockport Interchange.