Park & ride undermined by lack of bus lanes, says traffic commissioner
06 November 2019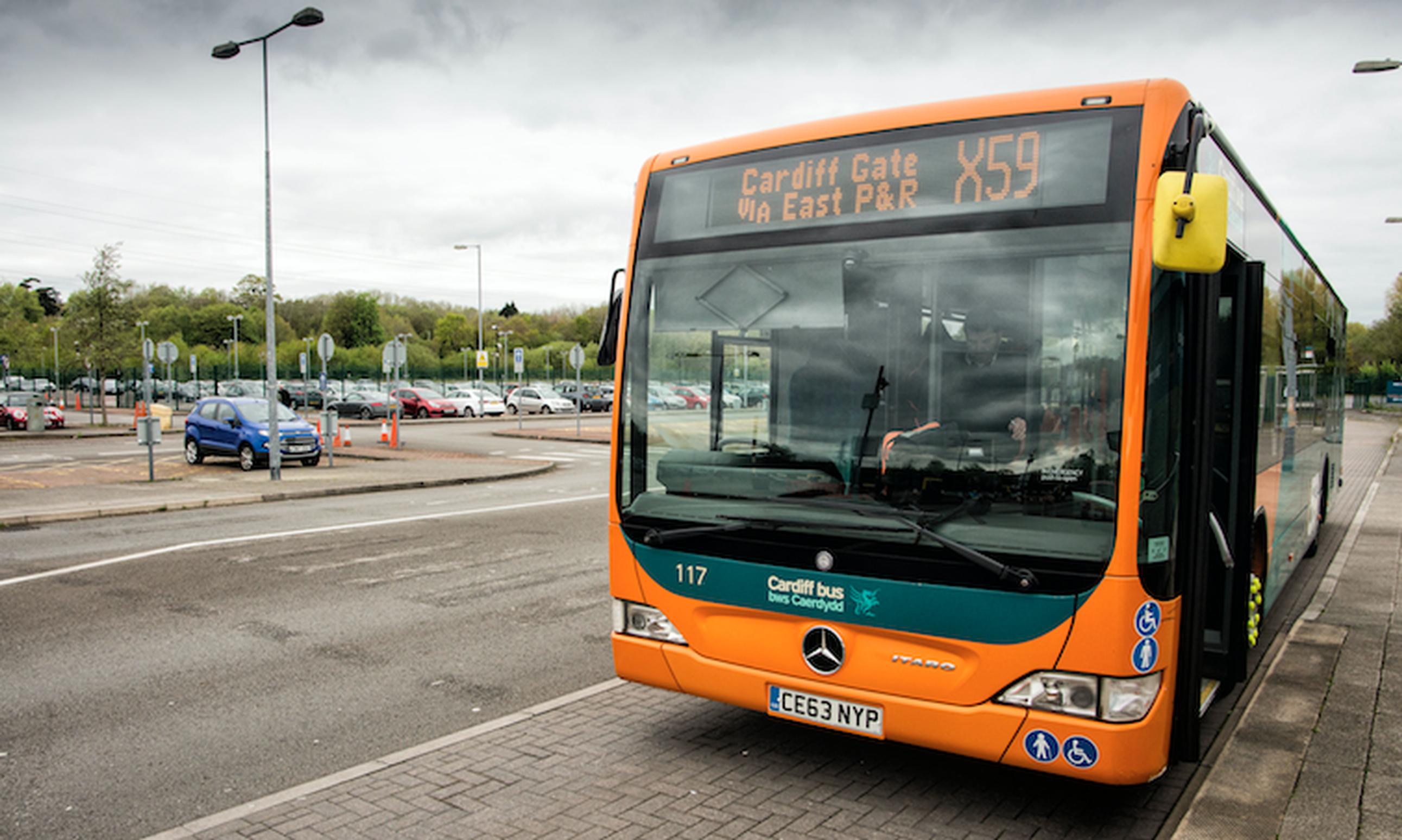 The effectiveness of bus-based park & ride schemes is being undermined by a shortage of bus lanes to speed passengers through congestion, according to a veteran traffic commissioner who also chairs a panel on air quality improvement.
Welsh traffic commissioner Nick Jones, who previously covered the West Midlands and Wales, said people are "exponentially more likely to opt to use a bus if the journey is quicker and easier than using a car". His job is to license bus and lorry operators, but he also chairs an independent panel of experts advising the Welsh Government on addressing nitrogen dioxide pollution in Cardiff and Caerphilly.
"Using Cardiff as an example, consideration might be given to ensuring that there are sufficient park & rides accessible from the M4," said Jones in his last annual report before his retirement. "Those who live in places such as Monmouthshire do not have much in the form of realistic alternatives to car use when accessing Cardiff, hence the need for park & ride schemes.
"Most current park & rides do not have a bus lane into the centre of Cardiff, only partial bus lanes. Accordingly, there isn't that much of an incentive to use a bus. If park & ride schemes were properly thought out they could form transport hubs to serve not just city centres but housing and industrial estates too."
The 1,000-space Cardiff East P&R is well positioned to offer an alternative to driving into the city from Bristol and Newport but is usually far from full. Cardiff Council is about to announce detailed plans for a new river bridge, which would improve bus journey times between Cardiff East and the city centre.
Elsewhere in Britain, many cities and towns have seen usage of bus-based P&R facilities stall or reduce. Some P&R sites have been closed as a result of council funding cuts or low usage, or both. However, Belfast has seen P&R usage increase after the introduction of extensive new bus lanes.