Secure bikehangar parking for Enfield
16 October 2019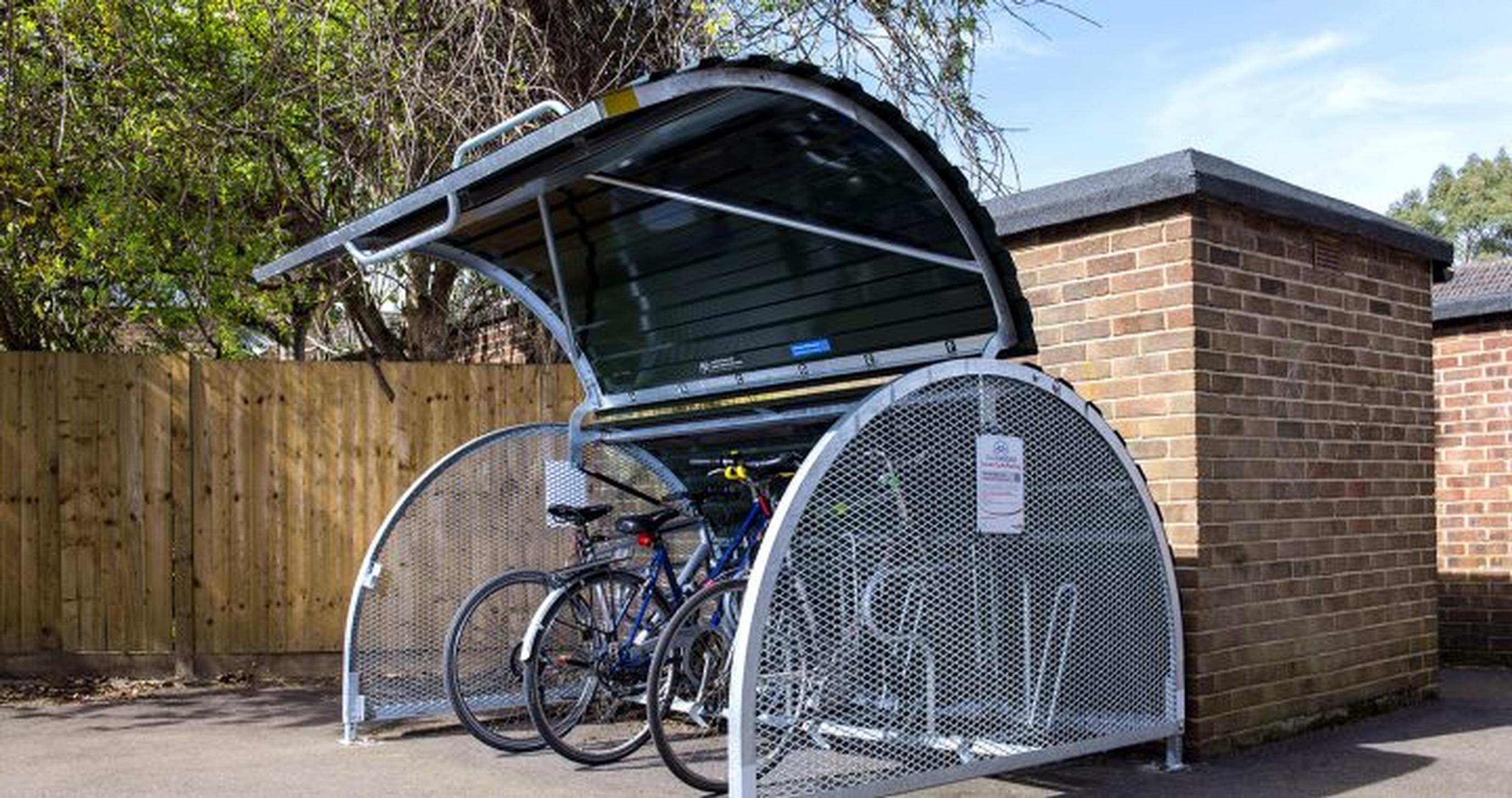 Enfield Council will be rolling out 180 secure cycle parking spaces for use by residents of the north London borough. The council's Cycle Enfield team has secured £120,000 funding from Transport for London (TfL) to help improve cycle parking facilities in the borough.
The funding will see Cycle Enfield install bikehangars, covered parking units that can accommodate six bicycles.
The first Enfield bikehangar was installed on Bouvier Road in November 2016. Since then Cycle Enfield has installed 30 bikehangars across the borough. The additional TfL funding will help the council to double bikehangar provision in this financial year.
Enfield Council's cabinet member for environment and sustainability, Cllr Guney Dogan, said: "Part of Cycle Enfield's plans to help encourage more active travel in Enfield are to provide more secure cycle parking to residents. Our aim is to make cycle parking as convenient as possible. Our rolling parking programme will see these fabulous bikehangars installed on our streets, particularly around Enfield's new cycle lanes where demand is high. Also, we want to help those who struggle to store a bike easily such as those living in estates, terraced housing and converted flats.
"This contribution to our cycling strategy demonstrates Enfield Council's on-going commitment to making cycling accessible and practical for all. It's about transforming active travel and improving the health and quality of our residents' lives."
Locations are currently being considered and investigated.