Dog rescued from hot car by police
05 August 2019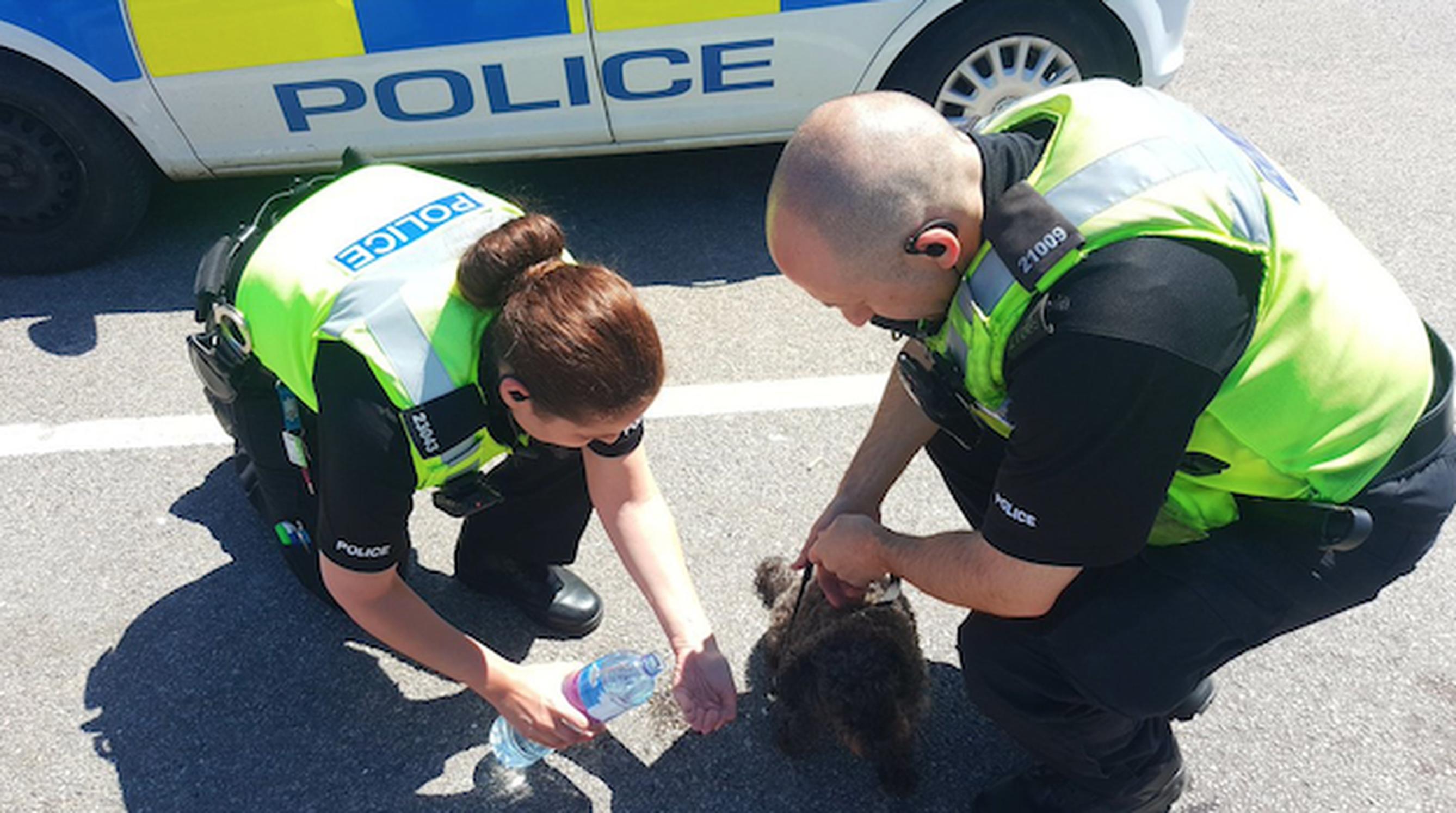 Police officers rescued a dog from a hot car parked in Olbury on 5 July. The owner was warned about the dangers of leaving dogs in hot cars by West Midlands Police.
The Royal Society for the Prevention of Cruelty to Animals (RSPCA) receives thousands of calls each year of animals being left alone in cars on warm days. It has launched a new campaign bluntly called 'Dogs die in hot cars'.
The animal charity says many people believe it is okay to leave a dog if the windows are slightly open or they park in the shade, but this is still very dangerous.
A car can quickly become oven-like, even when it does not feel that warm. When it's 22oC outside, inside the car can reach 47oC within an hour.
The RSPCA explains that when dogs are too hot and unable to reduce their body temperature by panting they develop heatstroke, which can be fatal. Dogs that are most prone to heatstroke are very old or very young animals, dogs with thick, heavy coats and dogs with short, flat faces. If a dog is on medication or has an underlying health condition it can also be susceptible to heat stroke.
If a dog that has been left in a car looks like it is in distress, the first thing to do establish the animal's health and condition. If the dog is panting or drooling excessively, or displaying any signs of heatstroke, then call 999 immediately.