Comparing the cost of public and private parking
05 August 2019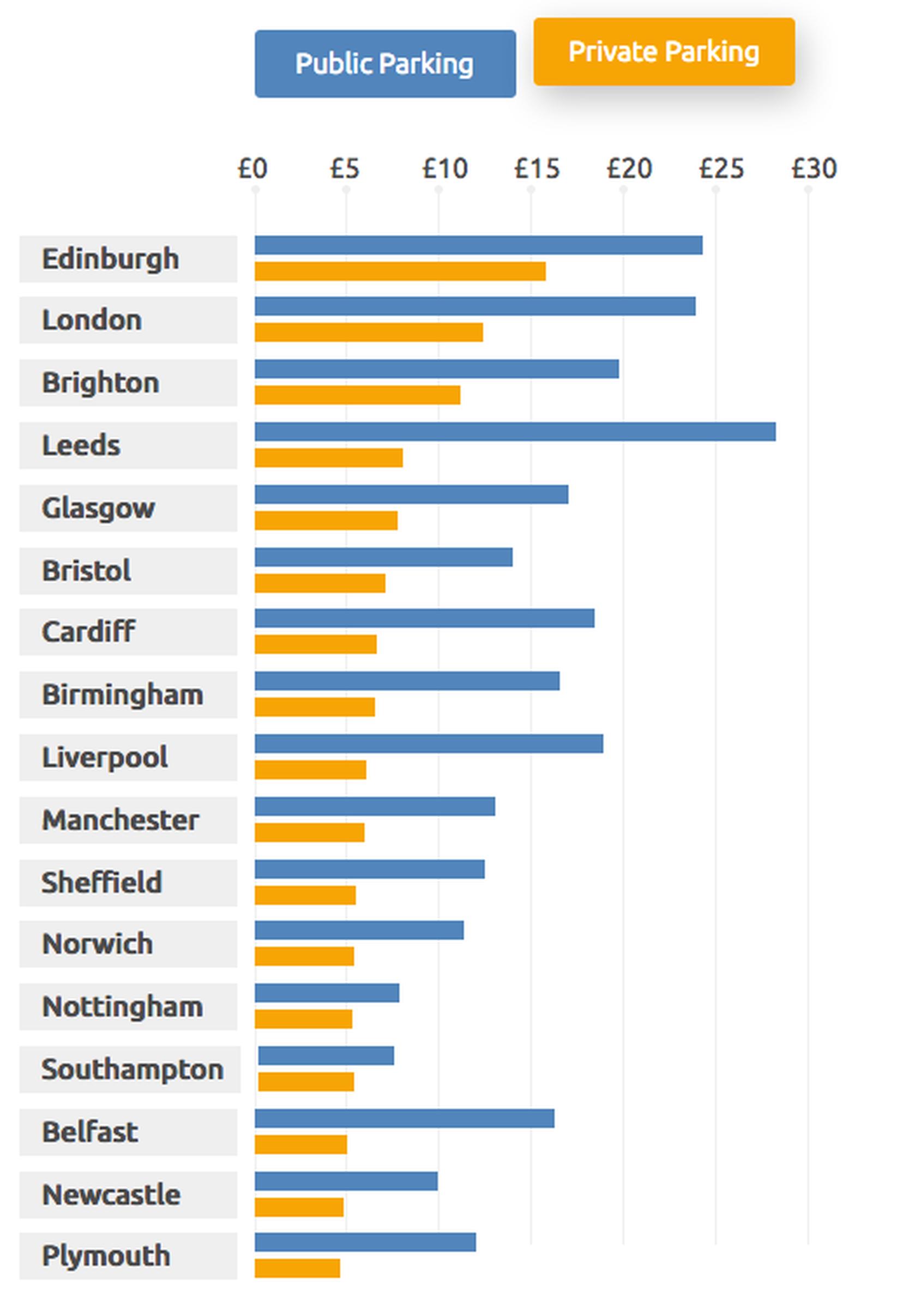 An online job-seeking platform has revealed how much it costs to park in a public car park versus a private driveway within a 15-minute walk to the biggest train station across the UK.
The study by AppJobs revealed that Leeds is the most expensive city in the UK to park a car in a public car park, costing an average of £28.70 each day. Edinburgh comes in second with an average cost of £24.60, followed by London at £24,30.
By way of contrast, commuters in Leeds can save an £20.60 each day by parking on a private driveway, suggests AppJobs.
Southampton comes in as the cheapest city for public parking, charging £7.60 daily, around a third of prices in Leeds, Edinburgh and London
Scotland's Edinburgh is the most costly city for private parking at £16 on average. Plymouth and Newcastle are the cheapest, with both costing under £5 per day.
The company has developed an online tool that allows drivers compare the price of public and private parking in 17 cities.