Assisting drivers find parking spaces does save time
Park Assist and Brisbane Airport Corporation release research quantifying impact of camera-based parking guidance systems on the airport parking experience
25 March 2019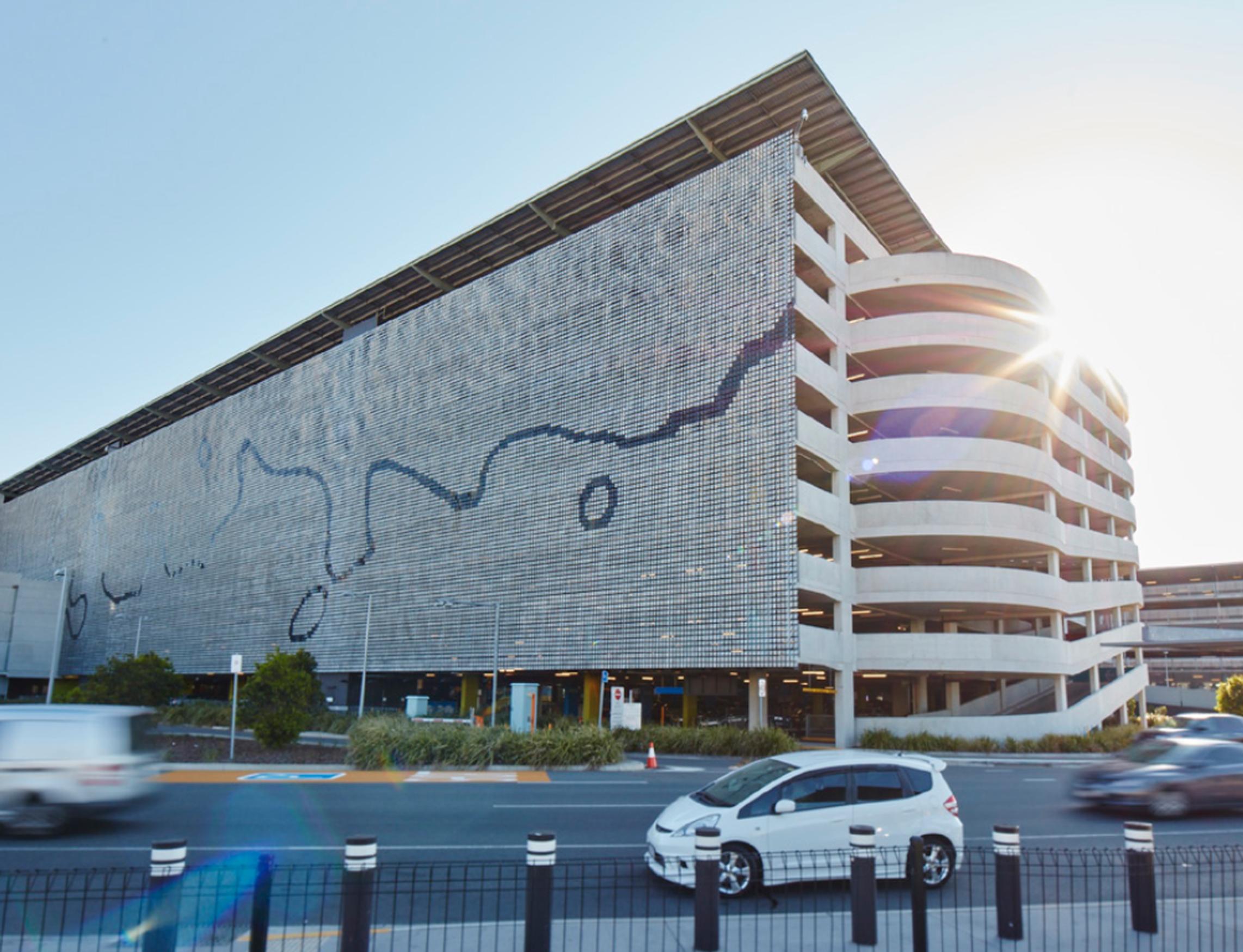 Park Assist has announced the results of a five-month long study conducted in collaboration with Brisbane Airport Corporation quantifying the impact of its camera-based smart sensor parking guidance system (PGS) on experience of drivers using the car parks.
Dr Poorvi Kaushik, Park Assist's lead data scientist for the research, believes the study to be the first of its kind in the industry, based on the methodology used and sample size.
"In addition to elevating the overall customer experience for visitors, one of the primary benefits of installing a parking guidance system (PGS) is an overall reduction in the time taken to park," says Dr Kaushik. "Up to now, little has been done in the industry to objectively quantify the effects that a PGS has on driver decision-making and the parking experience itself. General assumptions have been derived from limited manual observation-based studies, customer feedback and onsite observations."
The Brisbane Airport study was designed using an A-B research methodology. An A-B design is a two-part or phase design composed of a baseline (the 'A' phase) with no changes, and a treatment or intervention ('B') phase. If there is a change then the intervention may be said to have had an effect.
The Brisbane Airport study leveraged and correlated data from two independent systems: the Park Assist camera-based PGS at Australia's Brisbane Airport, which uses a network of M4 smart-sensors to monitor each individual bay in the parking car park for entry and exit events; and a third-party parking and revenue control system (PARCS) that uses ANPR cameras placed at the entry and exit lanes of each car park to monitor vehicle entry and exit to each car park.

Both systems use automated automatic number plate recognition (ANPR) to uniquely identify a vehicle. The data streams from both systems were combined to form a rich dataset, including:
Millisecond-level timestamps and license plate images for specific vehicles from the entry/exit cameras
Smart-sensor millisecond tracking of dwell time for specific vehicles in specific bays
Occupancy levels for all lots across the parking car park and in specific levels/areas
Location information, including the level a vehicle is parked on and the type of bay it occupies (i.e. casual vs. disabled)
The study included nearly 1.2 million data points associated with over 120,000 unique customer journeys. During Phase A all pilot lights and wayfinding signage of Park Assist's PGS were disabled, only to be switched on in Phase B. Parking behaviours and outcomes were measured throughout both phases to determine how Park Assist's wayfinding technology impacted driver decision-making and time to park.
In the Brisbane study, 'Time to Park' was obtained by matching events from the two independently acquired datasets: the ANPR vehicular entry and exit dataset, and the entry/exit event dataset from the M4 smart-sensors for the individually monitored bays. Each record in both datasets includes the number plates number of the vehicle image that was captured, along with its associated millisecond-level timestamp. Time to Park is calculated through exact matching of the number plates in each set.
"The analysis identified several benefits attributed to the PGS," says Dr Kaushik. "In particular, the time it took drivers to park was reduced by 33% across different times, locations and types of parkers. Under certain scenarios time to park was reduced as much as 50%. These benefits are attributable to the ability of the Park Assist M4 PGS to enhance driver decision-making by providing informed real-time recommendations on where to park."
Martin Ryan, head of parking and transport services at Brisbane Airport Corporation, said: "Customer experience is at the heart of everything we do at Brisbane Airport. In our car parks we design each product from the customer's perspective and always look to innovative ways to improve the experience. The parking guidance system installed combined with intelligent wayfinding is a great example of how technology can be used to reduce stress and provide a frictionless experience in car parks."
The Brisbane Study is one of several studies Park Assist's data scientists are conducting to evaluate, design and develop products that positively impact parker experience and provide greater control to car park owners and operators. "We are grateful to Brisbane Airport Corporation who demanded rigorous research standards and protocols to validate Park Assist's claim that our technology delivers what we have always promised – an elevated parker experience. The results speak for themselves," said Gary Neff, chief executive of Park Assist.

A White Paper on the Brisbane Airport Corporation-Park Assist study can be downloaded by clicking here

Park Assist develops camera-based parking guidance installations that help customers find parking spaces in real-time as well as find their cars when they return. It also provides parking operators with tools to improve customer satisfaction, create revenue opportunities, capture parker analytics and expand CCTV capabilities. Park Assist is part of the TKH Group, a $1.8 billion publicly traded company headquartered in the Netherlands.

Wayfinding elements at Brisbane Airport
Arrival signage: Multi-facility signs announce the number of available spaces at each car park or lot. This continually updated information enables parkers to decide on the best facility to park in at any given moment.
Level signage: Once a parker has decided to park in a specific car park, dedicated signs display the number of available spaces on each level.
Aisle signage: Once a parker has committed to searching for a space on a particular level, pointer signage enables a parker to make on-the-spot decisions (left, right or straight) based on the number of available spaces.
Colour-coded pilot lights on the smart-sensor: This is where the Park Assist M4 units – which provide up-to-the-second occupancy data to the core system – finish the wayfinding process. In addition to green (vacant) and red (occupied), these LED indicators can be programmed to display thousands of colors to denote special-purpose spaces (i.e. blue for disabled, purple for premium and so forth)