Action plan to develop land around Crewe station
20 February 2019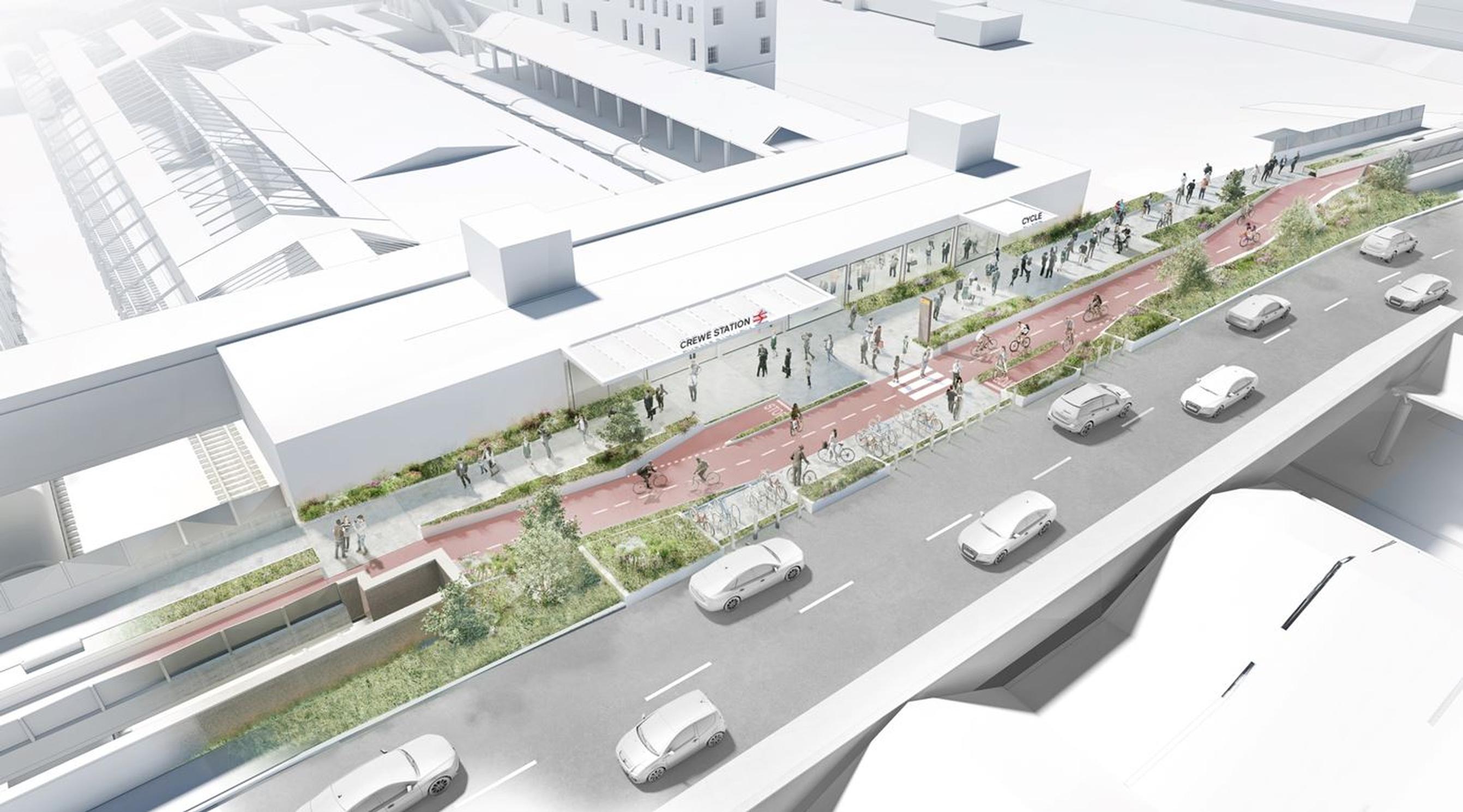 A six-week consultation to discuss possible developments around Crewe railway station has been launched by Cheshire East Council.
An action plan is being drawn up to manage development and support the regeneration of the site around the station ahead of HS2's arrival, scheduled for 2027.
This will help identify the most immediate opportunities around the railway station, and ensure that related growth and development is 'plan-led', says the council.
The action plan seeks to create new homes through a variety and mix of modern apartments and town houses as part of a mixed use development in walking distance of the HS2 Hub Station, which would reduce the need to travel, says the council.
In a bid to support skills and jobs, local education and skills-based training would be provided to support development associated with the delivery needs of HS2 and new development in the Crewe Commercial Hub.
Another aim of the action plan is to improve walking and cycling routes between Crewe town centre and the station, which is less than a mile away towards the edge of town. There are good walking links between the town's four public squares, in contrast to a lack of quality pedestrian and cycle routes towards the edge of the town and the residential areas within walking distance of the town centre, says the council. "Currently there is not a clear route for pedestrians and cyclists from the station to the town centre."
The council also wants to see new public routes through the HS2 hub station itself.
The action plan seeks to establish new primary routes for vehicle traffic, delivering increased parking capacity while promoting sustainable travel options.
Councillor Rachel Bailey, leader of Cheshire East Council, says: "I'm excited at the potential and opportunities that HS2 will bring to Cheshire East from 2027. While eight years seems like a long way off, we need to be prepared and plan now to deliver the best outcome for our residents, communities and businesses.
"The Crewe station hub area action plan builds on our previous work for the Crewe masterplan and continues to show government that the right hub at Crewe station will bring opportunities to Crewe and to many other parts of the borough.
"As a council, we do not want to limit what the opportunities are going to be in the area when HS2 arrives. Throughout this consultation, we are working with the community and local businesses, so we have a plan that reflects the ambitions of the local area.
"We continue to work alongside government, Network Rail and strategic partners to deliver our vision for the area. Maximising the potential benefits of an enhanced HS2 hub station at Crewe, and getting this emerging plan right, is the best way to achieve this."
The consultation is open for six weeks until 26 March 2019. Further details can be found at: https://cheshireeast-consult.objective.co.uk/portal/planning/cs/crewe/chsds?tab=info
Learn about regeneration around rail stations at the Rail Stations and Property Summit on 27 February