Plans for HS2 hub at Crewe set to be revised
15 January 2019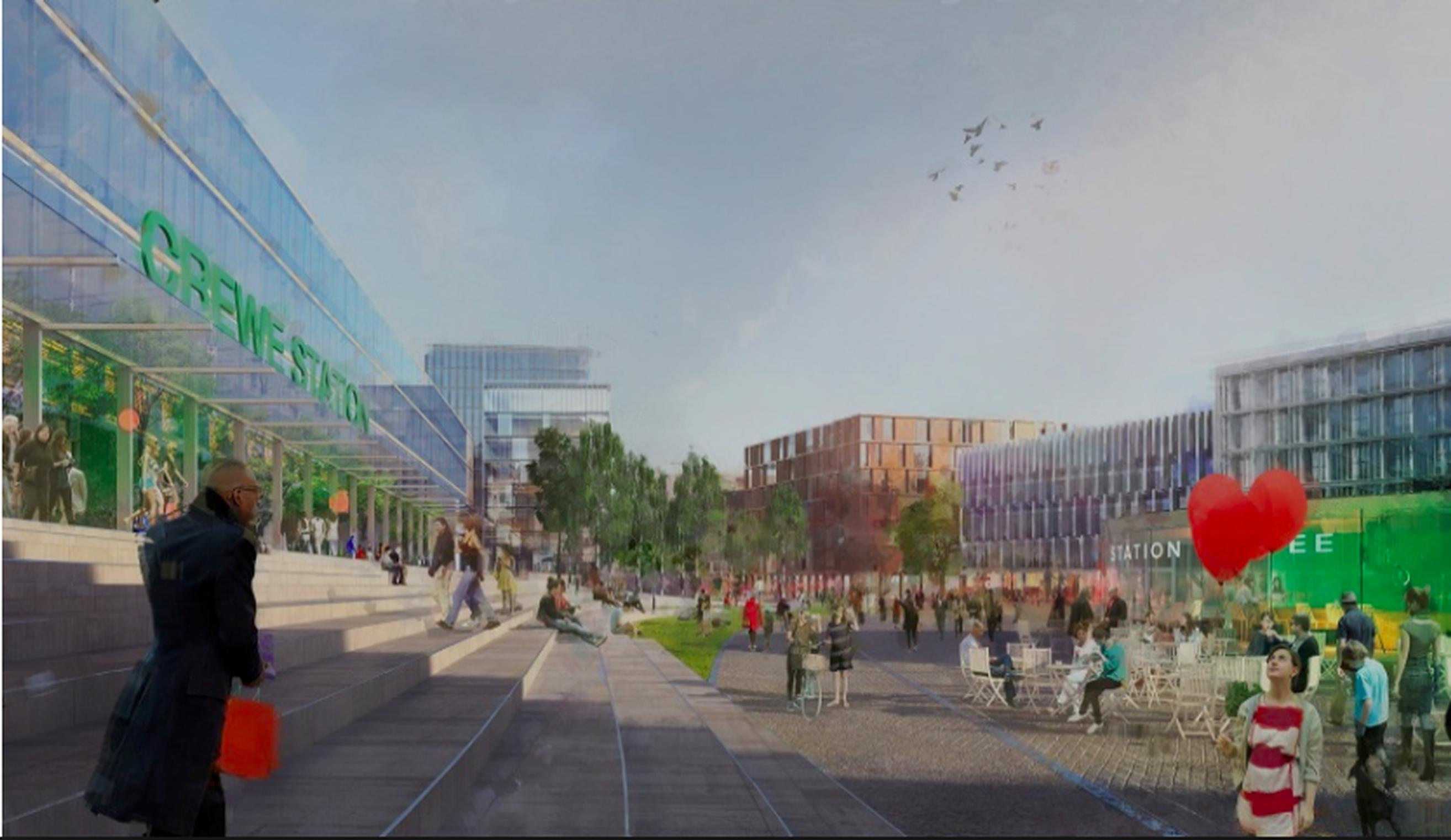 The action plan to turn Crewe railway station into an 'HS2 hub' is being refined by Cheshire East Council following a consultation with local residents, landowners and businesses. The hub station will support regeneration for the town and wider region, says the council. The consultation, which ended last month, was carried out to help develop the key planning document for the hub.
As part of the government's high-speed rail line (HS2) plans, Crewe would link with Greater Manchester and West Midlands. The high-speed route would pass through various parts of Cheshire East, with a hub station at Crewe and Rolling Stock Depot north of Crewe.
Other high-speed connections would run from London to the West Midlands, West Midlands to Leeds and Manchester, and West Midlands to Yorkshire.
Phase 1 of HS2 is due to be delivered by 2026, Phase 2a the following year and Phase 2b by 2033.
Cheshire East Council says that improved connectivity through Crewe hub station would make the area the "best place to live and do business in the North West" and would "support existing businesses, inward investment and job creation in and around Crewe".
Under the action plan, 1,800 new homes are expected to be built each year across Cheshire East until 2030, including a total of 7,000 homes in the immediate hub station area.
Councillor Rachel Bailey, leader of Cheshire East Council said: "The Crewe station hub area action plan builds on our previous work for the Crewe masterplan.
"This also continues to show government that the right hub at Crewe station will bring many opportunities to Crewe and the borough as a whole.
"As a council, we have not decided what the opportunities are going to be in the area when HS2 arrives. We want to work with the community and local businesses to identify them, so we have a plan that reflects the local area. This plan will then give us the framework we need to allow future growth when the station arrives."
As part of the development of the area action plan, a HS2 issues paper has been published and the council will invite comments as to what the considerations should be, when planning for this nationally important infrastructure.
Find out more about rail station projects that act as catalysts for regeneration and community rebuilding at the Rail Stations & Property Summit 2019