Leeds adds hybrid electric buses to park & ride services
04 July 2018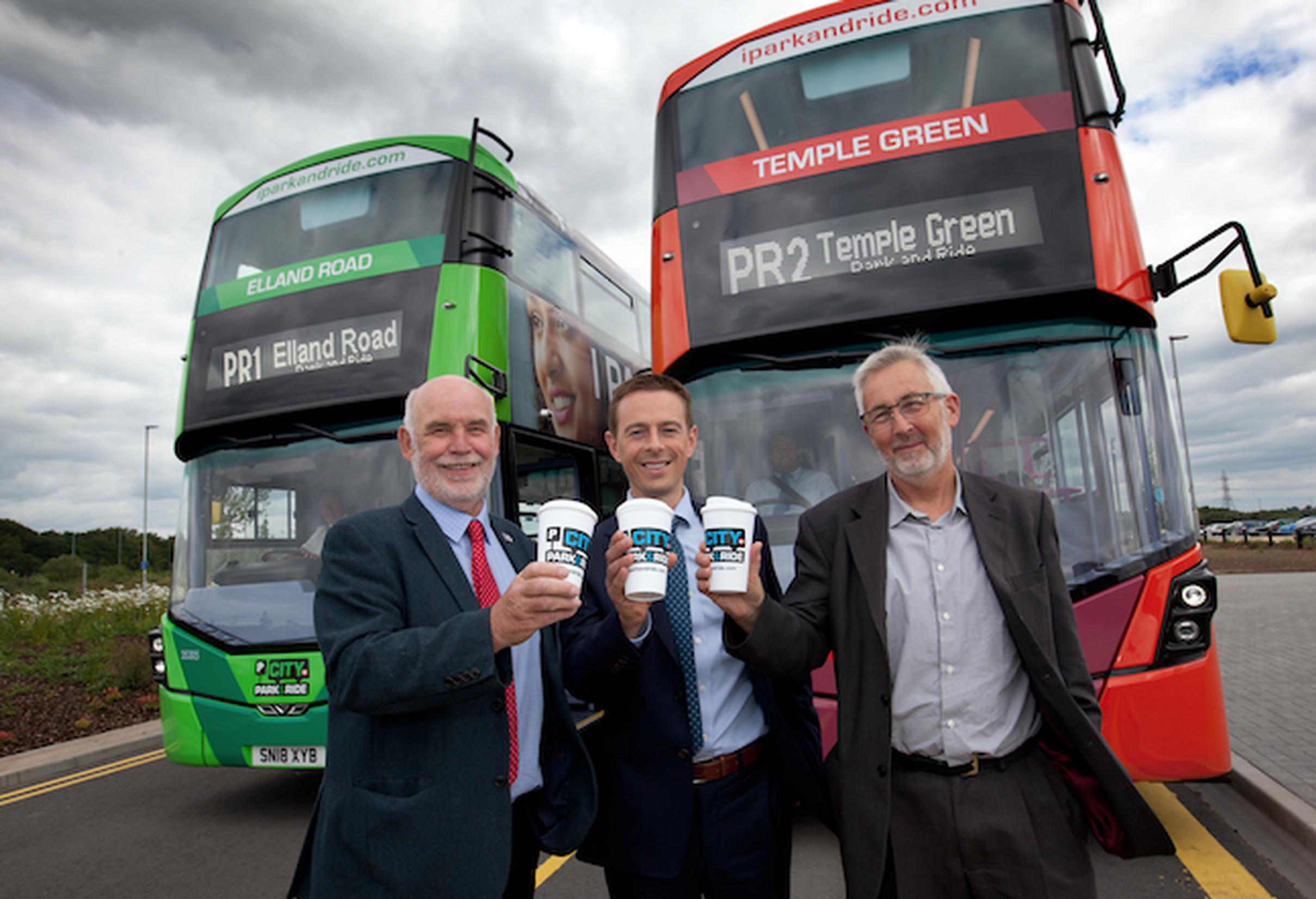 Eight ultra-low emission Hybrid Electric buses are now serving Leeds' Elland Road and Temple Green park & ride sites. It is anticipated the hybrid vehicles will deliver significant fuel and C02 improvements and help reduce air pollution in the city.
The new vehicles form part of a First Leeds' commitment to invest £71m in 284 new ultra-low emission buses for Leeds by the end of 2020.
The Wrightbus HEV bus uses a parallel hybrid system that captures braking energy that is then used to help both accelerate the vehicle and to help power its electrical and air systems. Trials showed that the overall system achieves a 34% reduction in CO2 emissions compared with an average Euro V engine bus of a similar size.
Martin Hirst, commercial director at First Leeds, said: "We hope to encourage even more people to use our successful park & ride network. Buses are key to tackling congestion and reducing emissions and in fact, a fully-loaded double decker bus can take 75 cars off the road.
"Alongside the introduction of new vehicles, we also offer cashless payment options. All First West Yorkshire vehicles now accept contactless payments, which is part of our aim to make paying for bus travel easier."
Cllr Eric Firth, deputy chair of the West Yorkshire Combined Authority Transport Committee, said: "The only way we can solve air quality issues is by working together as the Combined Authority, First and Leeds City Council have done to develop park & ride.
"Because they are so popular with passengers, the Elland Road and Temple Green services are already removing over 6,000 car journeys and the pollution and congestion they cause, off of city centre streets. And, thanks to the latest hybrid technology, these impressive new ultra-low emission vehicles will continue to transport people quickly, conveniently and comfortably and more cleanly too."
Cllr Richard Lewis, executive member for regeneration, transport and planning at Leeds City Council, said: "Buses are a fundamental and critical element in our plans to become a world class connected city. The new fleet of ultra-low emission vehicles will not only contribute to reducing congestion levels, they will also bring about significant improvements in air quality and further support our ambition to be a green city in which to live, work and visit."
Mark Nodder, chairman and chief executive of Wrights Group, said: "The StreetDeck HEV employs our newest and cleanest hybrid electric driveline, coupled with a very fuel-efficient Euro VI engine. This adds up to significantly reduced emissions and better air quality for Leeds."
www.wymetro.com/parkandride