Uber unveils plans for urban Skyports
Having disrupted the taxi business and experimenting with self-driving cars, Uber is planning to take over the skies with fleets of flying taxis
05 June 2018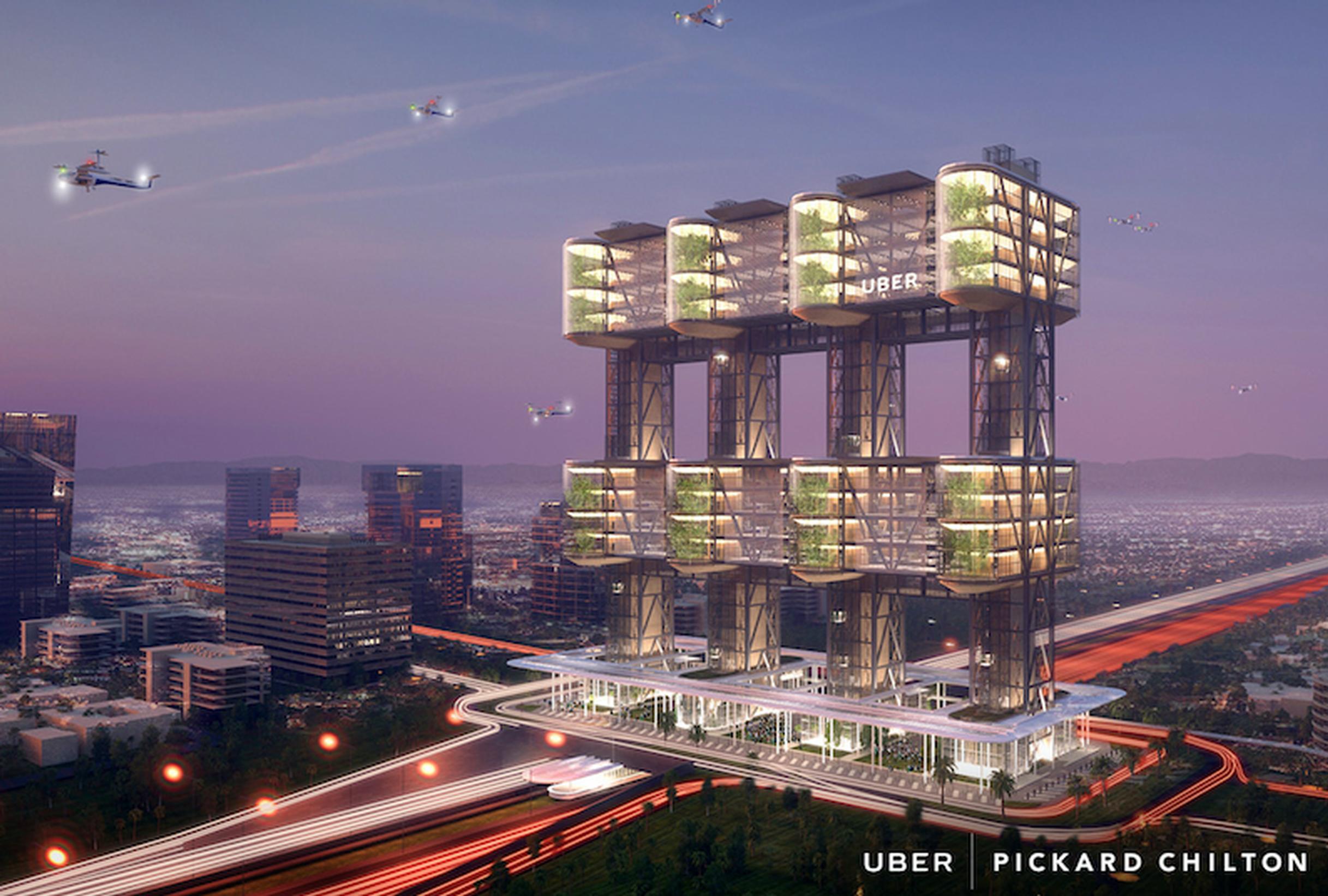 Cities across the globe are starting to think how they will accommodate and service fleets of autonomous electric vehicles as well as new shared mobility services that include not just cars and cycles but micro-buses. And besides thinking the highway and street-scene will be transformed, public authorities may soon have to look at what is happening in the air because, if Uber has its way, flying taxis may become a reality. Uber Technologies has been a disruptive influence on urban mobility scene since it launched its ride-sharing service in San Francisco in 2009. As it has expanded across the globe, its interests have moved beyond taxi services to encompass food delivery and the development of autonomous vehicles and now flying taxis.
The intention is that, starting in 2023, Uber customers will be able to push a button and get an 'uberAIR' flight on-demand. To deliver this vision, Uber has assembled a network of partners that includes vehicle manufacturers, real estate developers and technology developers. Uber's Elevate programme has been tasked with an urban aerial ride-sharing platform. The Elevate team is currently creating a prototype vertical take-off and landing (VTOL) vehicle.
Uber is planning to work with three cities to pilot uberAIR flights, with the aim of operating demonstrator flights starting in 2020 and beginning commercial operations in 2023.
Besides developing a prototype VTOL air taxi, Uber is also addressing the need for launchpads and landing sites on rooftops around cities. Uber wants to create 'Skyports', structures for take-off and landing, where passengers can be picked up and dropped off. Each Skyport will have to be able to handle more than 4,000 passengers an hour and stay within a three-acre footprint, as well as meet noise and environmental requirements. They will also have to provide charging facilities for the electric-powered aircraft.
At the second annual Elevate conference in Los Angeles, six architecture firms presented their winning designs of what the Skyports could look like. Some of the designs presented aim to retrofit existing buildings with landing pads, to help keep costs low, but most of the firms were happy to let their imaginations run wild and submitted visions that felt like something out of science-fiction movies.
Fantastical as many of the designs may appear, John Badalamenti, Uber's head of design for advanced programmes and aviation, said: "While uberAIR might feel like a far away dream, it's closer than you think and urban infrastructure has to start to evolve now to keep up."