A brutal ending for a masterpiece of solid geometry
An ode to Welbeck Street
05 September 2017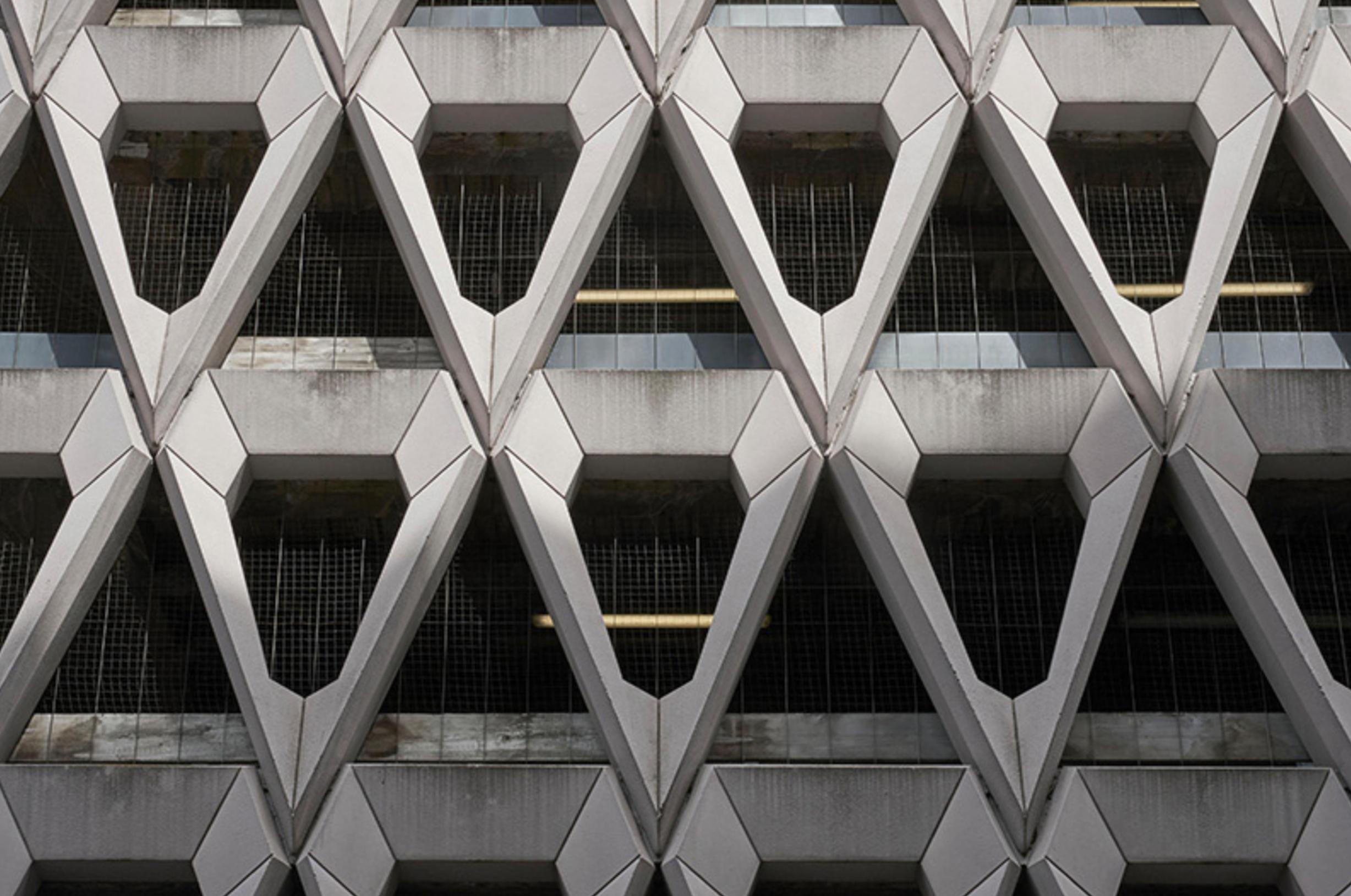 In 1970 the Welbeck Street Car Park opened to provide parking spaces and storage for the new Debenhams flagship store on Oxford Street, London. The multi-storey car park, designed by Michael Blampied & Partners, attracted a lot of coverage from the architectural press. In 1971 Building magazine wrote: "Blampied's design put aesthetic quality and structural ingenuity on a par with functionality creating a striking yet eminently practical building."
Less then 50 years later it was sold to developers Shiva Hotels for redevelopment and after several attempts for this remarkable building to be listed, which were turned down, the inevitable happened and on 10 August Westminster Council approved its demolition.
After being heralded as "striking yet eminently practical", the car park has since been described by KM Heritage Consultants as having "no particular aesthetic significance and its harsh geometry and alien appearance detracts from the setting of nearby heritage assets".
I disagree. In fact, I love the harsh geometry and alien appearance, it's bold, unique and simply beautiful. So, since March 2017 I have been regularly photographing it to document its last few months. This is my ode to Welbeck Street, an ode that will sadly soon become an elegy.
The artist
Jo Underhill is a freelance architectural photographer based in Hitchin, Hertfordshire. She explores and documents the built environment, with a focus on light, material, detail and how people interact with the spaces. She has a passion for concrete and brutalist architecture which has lead her over the last few years to work on an on-going personal project photographing Brutalist buildings across the UK, including a number of car parks.
She has worked with several clients including White Arkitekter, Claire Curtice Publicists, Clerkenwell Design Week, Caro Communications, Manifold, Middlesex University and Riverside Capital. Underhill has also had her images featured in a number of publications and books including The Architects' Journal, Dezeen, The Spaces, Ceramic Review, The Ceramics Bible and Encore! The New Artisans. Underhill's photography has also been exhibited at the Royal Academy Summer Exhibition in 2012 and as part of Sample 13 Exhibition at theprintspace, London, in 2013.