Parking teams are tuning into learning
Alpha Parking has launched a live online training programme which harnesses video technology
10 June 2020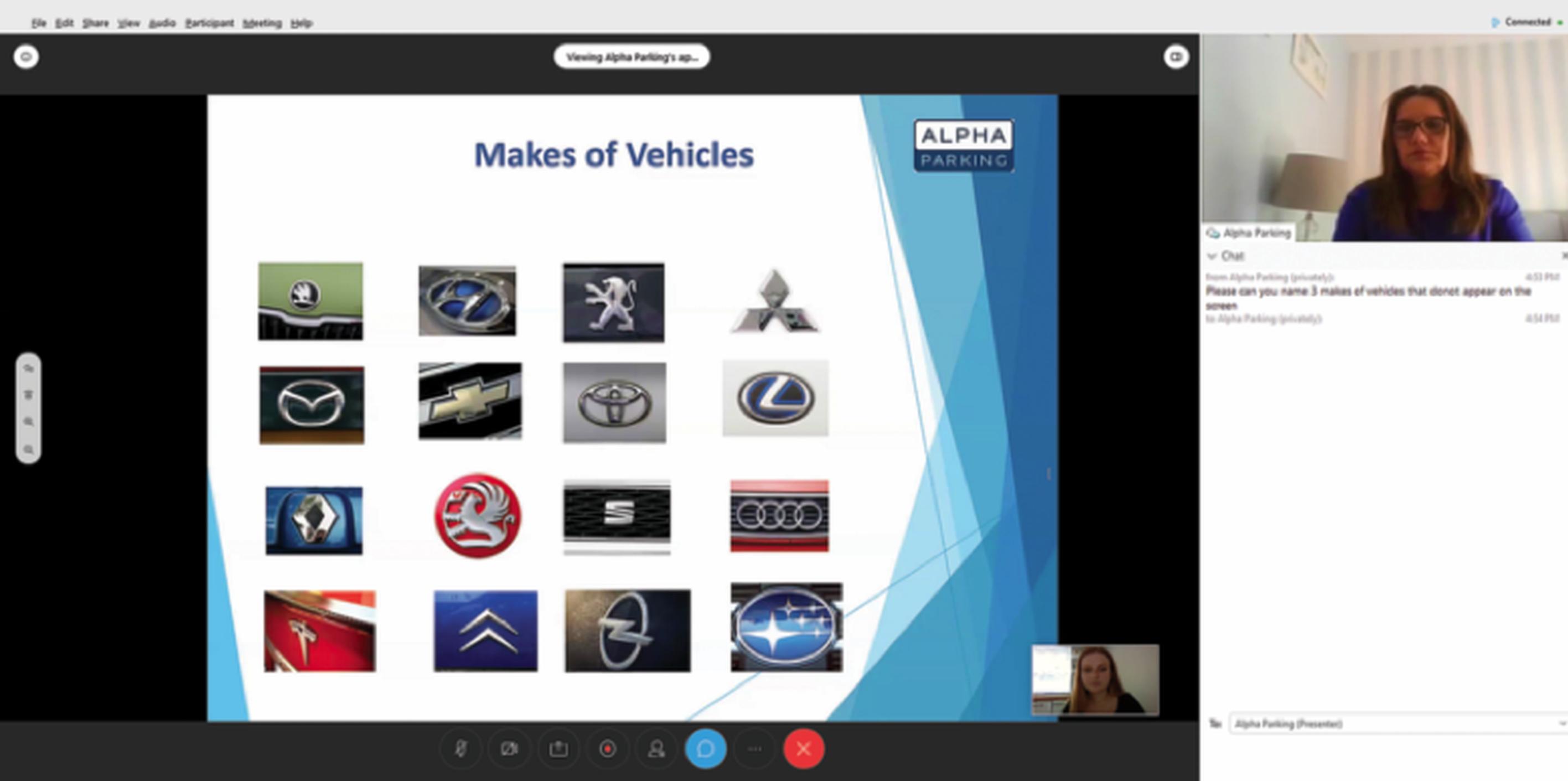 The pandemic lockdown has seen a massive increase in the use of video conferencing platforms for meet-ups between friends and family members, and by businesses, government bodies, schools and universities for webinars. The educational use of live video has now extended into the parking sector, with training specialist Alpha Parking delivering a new series of online tutored courses on topics such as enforcement, notice processing, CCTV operations, Traffic Regulation Orders (TROs) and conflict management.
Virtual Parking Training was developed by Alpha Parking as a response to the pandemic and was a first foray by the company into video training. "We put together the whole concept, content and technical package within two weeks of lockdown having been declared," says Penny Winder, director of Alpha Parking.
"The positive response and take up have made the hard work and commitment worthwhile. It means our clients have continued to receive training and Alpha has been able to continue to provide what is one of our four main workflows:
Parking training & qualifications
Parking consultancy
Traffic order reviews, support and drafting
Parking surveys of all types and sizes."

Selecting a flexible and reliable video conferencing system was vitally import, so when devising Virtual Parking Training, Alpha road tested a number of platforms. "We reviewed the main providers and narrowed it down to the two that met our specifications and were widely available," says Winder. "We then had trial sessions using Alpha staff as delegates to assess the systems offer, which best met our requirements and could be rolled out easily to delegates throughout the UK using the IT available to most people."
The successful platform is one that supports interaction between people and enables the company to share both graphics and slides with candidates during the sessions. "Access to slides and videos and the ability for delegates to work through exercises in 'virtual groups' were part of our original requirements," she says.
The online courses mirror those that are usually delivered in person, ranging from short refresher sessions to City & Guilds courses that run over several days.
"We provide courses running from one day through two, three and five days," says Winder. "Once delegates are registered on our system for that course they come in and out as agreed with the trainers. Courses that require several days can be spread out but we find clients usually prefer it to be a single, combined process."
To enable online training to be able to run smoothly, candidates need a PC or laptop with a webcam, microphone and speakers, a strong internet connection and a quiet room to with no distractions. So far there have been no problems with candidates losing their connection during a session for any length of time. Winder says that if a candidate did ever miss out on training because a technical issue arose the company and trainers would approach the matter sympathetically.
Despite the fact the course is delivered online, a rapport does build up between the delegates over the course of the course. "We actively encourage this to happen because we believe it helps the learning experience and for delegates to compare experiences," says Winder. "Questions, answers and discussions occur during the course and the tutors encourage interaction, such as if delegates want to come back into the session a little early so they can discuss their experiences with each other."
With many candidates taking courses at home, there have been occasions when domestic life does intrude in the form of unexpected interruptions by children, pets and couriers. "Interruptions have happened, including one delegate who had to sit in their kitchen while their mother was cooking and
washing-up in the background. Our trainers are professional and very experienced and have found this an interesting new challenge, we find that everyone appreciates the current situation and tries to help and adapt and, of course, we have all had a lot of recent training on 'mute' button usage!"
Local authorities and companies can book Virtual Parking Training courses for their staff, but there are also scheduled courses that are open to a mix of candidates from different organisations. "We can and have done both," reports Winder. "One of the positives, and one of the reasons virtual training will continue to be part of our offer, is that it helps clients who may only have one or two candidates at any one time and have difficulty putting together a full group for a course," says Winder. "As an example of the current flexibility, we have just trained a group that brought together delegates from the South West, the North East and Wales."
Alpha is looking at developing a range of online training materials, but believes the delivery of courses by a real person gives candidates a really meaningful learning experience. "When dealing with a many faceted topic like parking, we believe that a live trainer is the best way of communicating and explaining the topics and responding to questions and difficulties," says Winder. "However, virtual training has proved a very interesting
and worthwhile avenue so we are certainly open to other possibilities."
To find out more about Virtual Parking Training visit: aparking.co.uk