The road to cleaner air: Implementing the Oxford Zero Emission Zone
Oxford's Zero Emission Zone is free for electric vehicles, but imposes a daily charge on petrol and diesel vehicles unless they have an exemption. To enable the accurate identification of non-compliant vehicles Conduent Transportation has devised a real-time Known Vehicle List lookup system
14 August 2023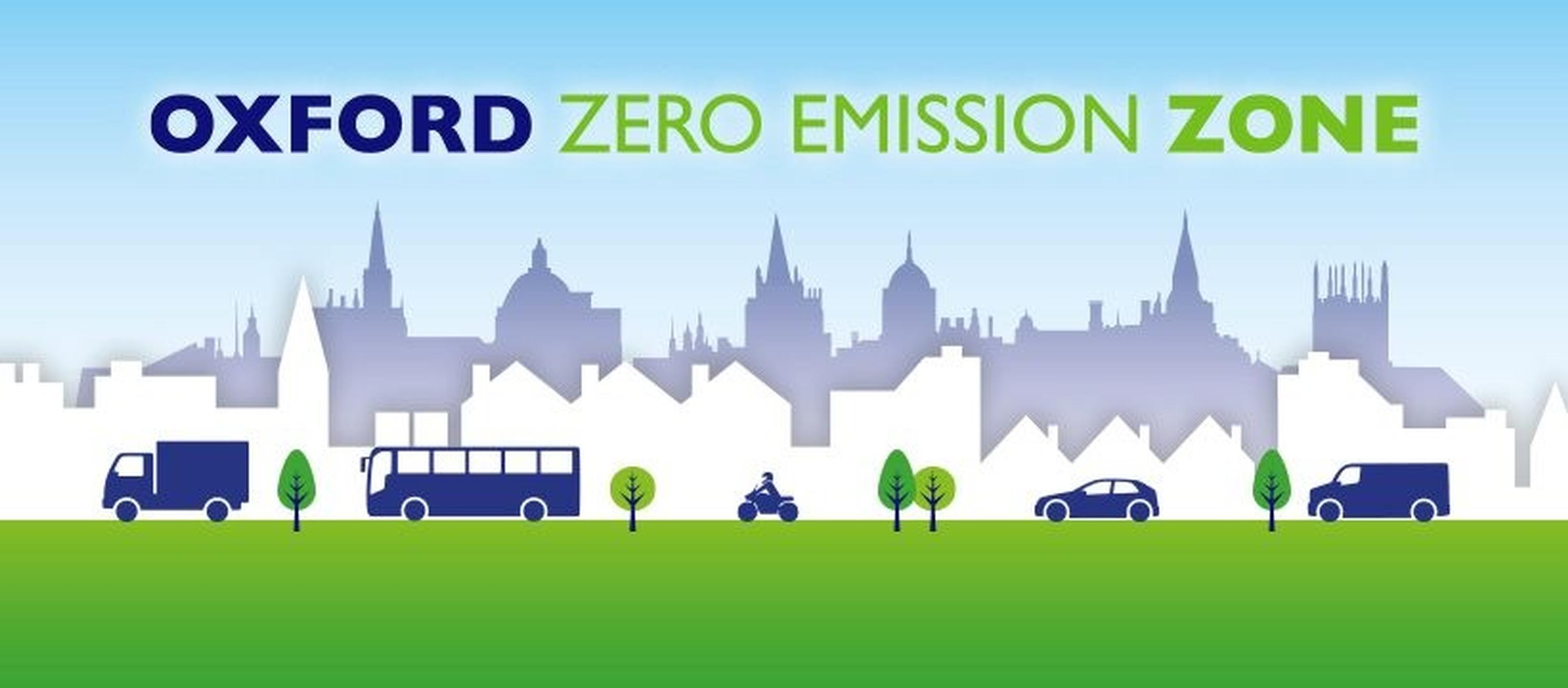 The development of a bespoke online vehicle emission checker, date selector and payment portal for the Oxford Zero Emission Zone scheme is building trust about the accuracy and efficiency of charging for cleaner air.
Oxfordshire County Council set out its net zero vision in the Central Oxfordshire Travel Plan (COTP) in September 2022.
The strategy features Britain's first Zero Emission Zone (ZEZ), a safe walking and cycling network, a Vision Zero policy approach and traffic filters on certain busy city and county roads.
The ZEZ, in particular, has attracted much attention due to the innovative nature of its monitoring platform, enabling the council to gain useful insights before introducing a larger ZEZ across the city. Currently, the ZEZ pilot restricts polluting vehicles from entering certain streets between 7am and 7pm daily.
Zero emission vehicles such as electric cars can be used in the zone free of charge. All petrol and diesel vehicles, including hybrids, incur a daily ZEZ charge of up to £10 unless they have a discount or exemption.
The charge varies depending on the emission levels of the vehicle. Similar emissions-based charging schemes such as the London low emission and ultra-low emission schemes and government-mandated Clean Air Zones have a proven record of improving air quality.
A platform for positive change
Oxfordshire County Council has repeatedly said that the ZEZ is not about raising revenue. The county council's clear policy is that it wishes to improve air quality, health and wellbeing. Revenue generated by the ZEZ pilot is used to cover the cost of the scheme's initial set up and operation. Any net proceeds after covering these costs will be used to support local transport objectives such as supporting the transition of zero emission transport, improving walking and cycling facilities and incentivising public transport in Oxford. Part of "wanting to give people a better life" means ensuring that Oxfordshire's citizens believe that the ZEZ is fair, accurate and transparent.
Oxfordshire's ZEZ monitoring platform was created for the county by Conduent Transportation and has shown how local authorities can use multiple data sources to drive and enforce change. It developed an accurate and configurable 'lookup engine' that can be used with a wide range of traffic management schemes.
The Known Vehicle List system also generates deep vehicle data per lookup which can be used for future analytics. But it's more than a sophisticated tool that can help to manage complex traffic networks effectively; its accurate data reporting underlines the council's message around positive changes to travel behaviour.
Doing the job right
"It's a complex and challenging task to permit certain vehicles to enter into specific areas of a city freely whilst identifying and charging non-compliant ones," says Pete Stone, Senior Software Architect at Conduent Transportation.
Implementation of Zero Emission Zones can only be a success if public and private sectors cooperate and trust each other, and if drivers are confident that data pertaining to their vehicles and their movements – and any charges implemented – are clear, accurate and fair.
The system operates by collecting vehicle registration mark data via automatic numberplate recognition (ANPR) cameras of vehicles entering the ZEZ and checking the vehicles emissions output against multiple databases.
The number plate data used to determine the appropriate charge comes from the user entering their vehicle number plate details into the online system (and not from the ANPR cameras). The number plate data gathered by the ANPR cameras is used for enforcement of the scheme and to provide supporting evidence for a penalty charge notice (PCN) in cases of a failure to pay the appropriate charge. The system uses vehicle CO2 (g/km) data, fuel type and the emissions standards (Euro standards) in determining the appropriate ZEZ charge.
"The key issue we found when creating the platform for the ZEZ in Oxfordshire was that key data, such as that from the Driver and Vehicle Licensing Agency (DVLA), wasn't necessarily complete or totally accurate," says Stone. "In several cases, older gas-guzzling Subarus had been classed as zero emission vehicles because of the way they were originally registered. So in order for a ZEZ platform to function correctly, it needs to cross-reference multiple data sources.
"Our platform is unique in that sense. Once the basic parameters are in place, the system can be adapted to work with Healthy Streets schemes, congestion and air quality control schemes, Low Traffic Neighbourhoods (LTNs), Liveable Neighbourhoods and School Streets. It's a flexible and valuable tool, and easily scalable and adaptable for any local authority's requirements."
It's up to local authorities how they wish their pricing models to operate; they are all fully configurable, says Stone. Clients can set different thresholds, whether relating to emission status, CO2 emissions, vehicle class, emergency service status, residence permit data or parking permit status. "Our approach is about bringing all these different sources of data together in one platform and using them in the best way for our customers. We've made sure to design the system with foresight that we can add in new data sources to the mix without too much effort."
Going forward, Stone adds, data is the key to unlocking the ability to manage each vehicle on the network individually. "Over time, the quality of DVLA data improved, so we use that as our first source and then go to second and third sources, namely Driver and Vehicle Standards Agency (DVSA) and UK Vehicle Data (UKVD). Any other sources that have a good API interface can also be added, so if there are use cases that need slightly different data then we build in an access route for those. But the core data sources used by local authorities are free to access using the authority's credentials. This is how we can ensure that our clients are getting best value for money."
A user-friendly tool
Oxfordshire County Council and Oxford City Council have worked closely together on planning for the scheme, engagement and communications to residents and partners. "Using an accurate and flexible platform that like Conduent's is one way to reassure citizens they are being treated fairly and reasonably," says Stone.
The platform offers multiple points of contact for drivers and a robust system of check and balances, which updates in as "near to real-time as is humanly possible". The latest system 'lookups' on payments, exemptions and tickets are always as up to date as possible. The platform is adaptable and scalable for any particular use cases.
Bryan Evans, Senior Transport Planner from Oxfordshire County Council, said: "The ZEZ pilot's customer-facing online systems and arrangements for off-line customer access ensure that the scheme's operating systems are accessible to all users. A major innovation in the ZEZ pilot has been the development of a bespoke online vehicle emission checker, date selector and payment portal. It operates by users entering their vehicle registration number. The checker then looks up vehicle details from various databases via application programming interface (API) links to determine the vehicle's emissions. It instantaneously displays the vehicles charging band and daily charge to the user, taking account of any applicable discounts.
"A key benefit for the public is the ease of use: all drivers need to remember and do is to enter their vehicle registration number – the system will tell whether and how much they need to pay if they wish to drive in the Zero Emission Zone. The system is highly configurable to accommodate potential changes to the scheme such as to emissions bands and charges. The scheme is attracting substantial interest among other authorities both within and beyond the UK. Its successful implementation sets a precedent for authorities looking to implement emissions-based charging schemes."
Conduent Transportation
Conduent Transportation is a leading provider of automated and analytics-based smart mobility solutions for government agencies. These solutions span roadway charging and management, parking and kerbside management, and advanced transit and public safety systems. Our intelligent kerbside management systems enable an improved customer experience and provide operational efficiencies by augmenting the integration of people, technology and data for our customers and drivers.
transportation.conduent.com