Most female passengers feel unsafe on public transport, WSP survey reveals
27 July 2023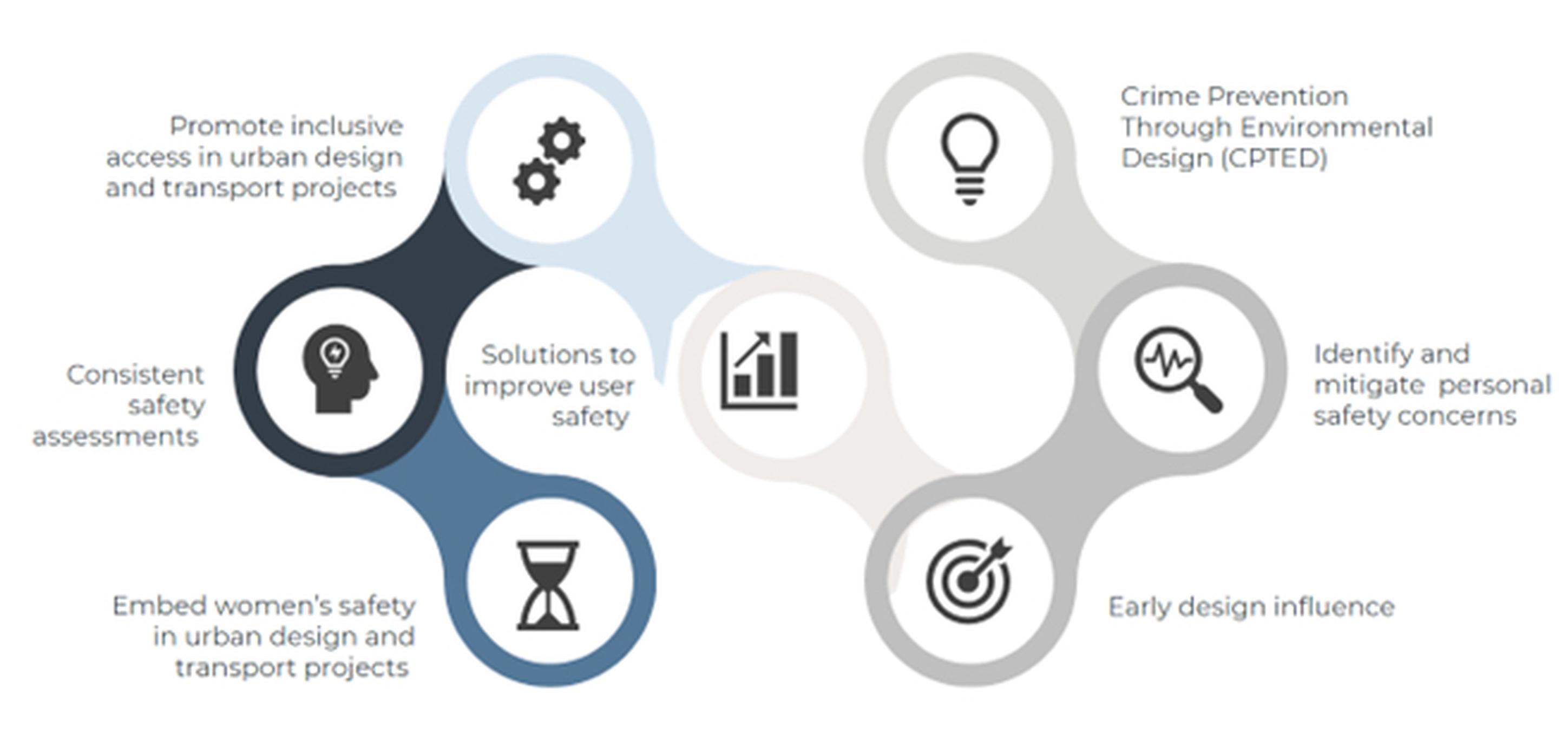 Fear of assault and harassment on the transport network is a key concern for the majority of women and girls, reveals a study by consultancy WSP.
The study was undertaken in May 2021 and surveyed over 600 women across the UK to understand their safety perceptions and the impacts of sexual harassment.
The survey was also supplemented with one-to-one interviews with women who had been subject to harassment.
Some 94% of female passengers have felt threatened while 28% had been assaulted when using public transport, according to the survey.
Speaking at Cycle County Active County, WSP's principal consultant Susan Leadbetter said: "I am shocked that these incidents are happening so often and I am shocked at the severity of them. Even as a woman, I have never heard of these experiences – no one is talking about the problem."
The "significant fear of sexual abuse" revealed by the survey is "across the entire transport network", said Leadbetter. "It's non-modal specific. This is a holistic issue."
In one testimony, a respondent commented: "Overcrowded tube/train carriages make me feel unsafe as I have been groped multiple times as men know they can get away with it."
Another respondent said she had experienced "harassment and sexual assault on the tube during the daytime (including being groped, followed, upskirted and approached)".
Women spoke about how unsafe they felt on the first and last mile of their journeys. "This related to inadequate physical structures and poor street lighting, particularly at bus stops," said Leadbetter. "We need to face up to our responsibility to designing safe places, not just for women but for everyone."
Disabled women were twice as likely to be assaulted and harassed on public transport but much less likely to be believed, a separate study found.
Those harassed and assaulted on public transport in the capital often did not know how to report the incident, Leadbetter told delegates at the event, hosted by Oxfordshire County Council and organised by Landor LINKS.
"There is a lack of trust within the reporting process, going through the process of repeating what had happened several times, with nothing then happening.
"There is also the stigma around reporting an incident. One woman I spoke to who works within the transportation industry was assaulted on public transport in London. A policeman asked her if she was sure she wanted to go ahead with the report seeing as it might impact on her good job prospects."
Leadbetter noted that a study by Transport for London (TfL) in 2015 found that approximately 50% of victims of sexual harassment on public transport were unable to classify the behaviour experienced.
Separate research undertaken as part of the Gender Equality Toolkit in Transport found that 46% of transport professionals do not consider gender within their day to day jobs. "So, nearly half of transport professionals do not look at how women and girls feel travelling on public transport."
If public transport is to serve the needs of everyone "we must ensure that different and seldom-heard voices are brought to the table, helping to provide future solutions that address the concerns of everyone", said Leadbetter.
"In designing more equitable places, levels of accessibility will improve for marginalised groups, which in turn will help to improve their quality of life."
To help achieve this, WSP has launched a 'one stop shop' Safety Inclusion Assessment (SIA) tool, which brings together best practice, guidance, research, along with input from women and girls. "This tool embeds personal safety into the design process to offer a set of context specific design recommendations," said Leadbetter.
The tool is designed to help users assess real and perceived safety issues – particularly those experienced by women, in different contexts and in daylight and darkness.
"It offers design solutions to eliminate and reduce personal safety risks and draws on research, lived experience and best practice design principles."
Physical design interventions to increase the safety of users on public transport can include adequate lighting, clear and accessible signage and effective surveillance systems.
The SIA will help designers to think differently, and include new research and more user groups in the assessment, such as comparative assessments including daytime and night-time, said Leadbetter.
"The SIA is about raising awareness of lived experiences that women and girls face every single day that have long been excluded from our planning systems," she said. "The key objective is to embed personal safety and user perspectives into projects – and ensure it's from the offset and not an after-thought."
Passenger safety survey - main findings
WSP asked women and girls about their experiences of travelling on public transport. Here were the key findings:
• 94% have felt threatened when using public transport
• 92% said that their biggest fear is being sexually harassed or assaulted
• 82% feel unsafe due to poor lighting
• 79% feel unsafe or very unsafe using public transport at night
• 67% feel unsafe travelling with strangers
• 62% feel unsafe waiting at a bus stop
• 54% feel unsafe travelling solo
• 52% feel unsafe walking to bus stop or station
• 28% have been attacked on public transport