Future fuels
What fuels will we be using in the future? And where will they sit in a sustainable multi-fuel ecosystem? First in a new series of articles from Jorgen Pedersen, Director of New Technology, SYSTRA
27 July 2023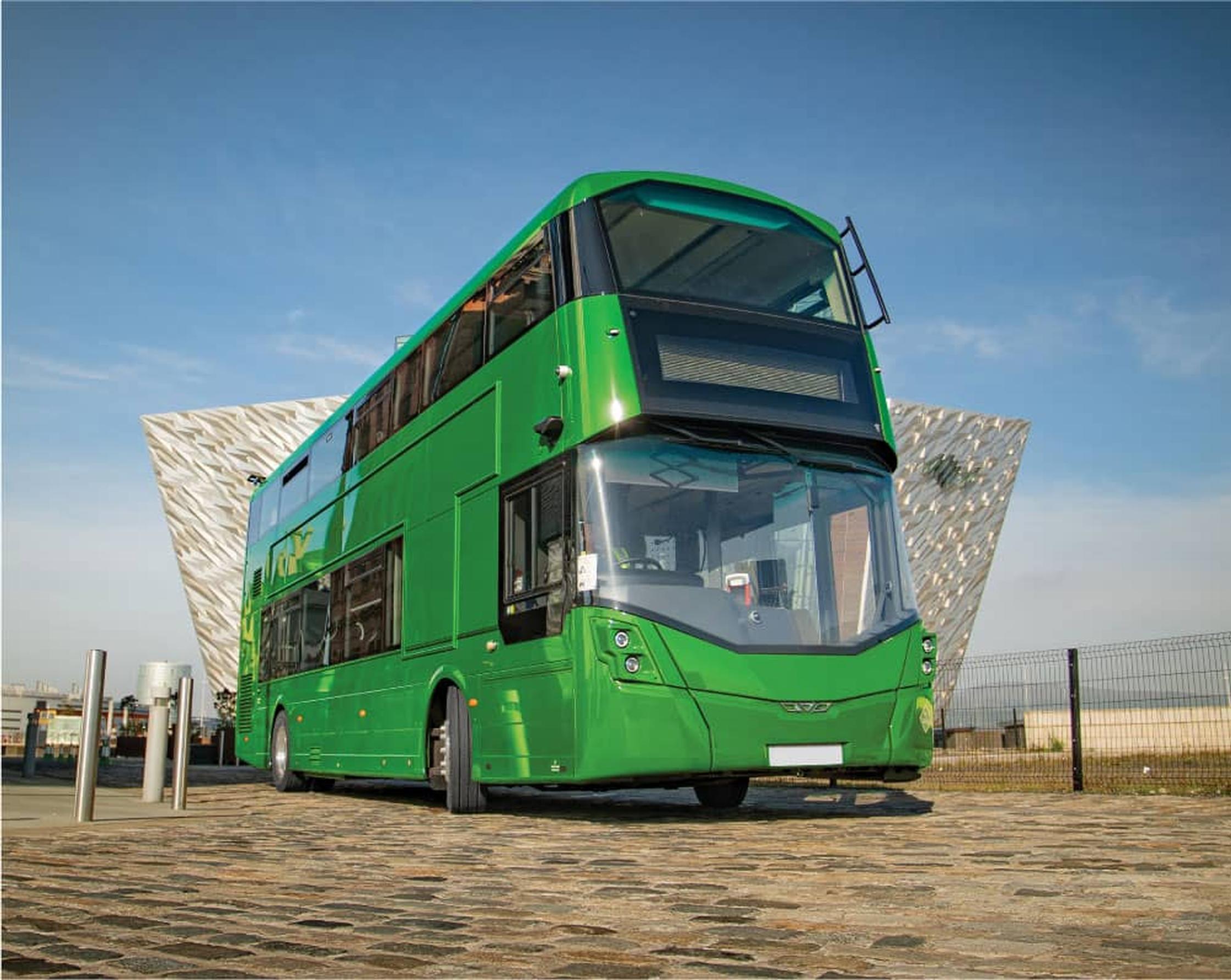 What fuels will we be using in the future? And where will they sit in a sustainable multi-fuel ecosystem? In this series of articles, collective minds from SYSTRA will help answer these questions. Jorgen Pedersen, Director of New Technology at SYSTRA, says that we may not have all the answers, but we will uncover several myths surrounding some of the technologies and their claims for a net zero future.
---
Join Jorgen Pedersen and a team of future fuels experts in a free webinar, 26 September, 10.30 - 12.00. Reserve your place now
---
The availability and convenieince of the privately-owned motor car, as introduced by Henry Ford in the early 1900s, has continued to appeal strongly to humans during the course of the last century. The motor car has contributed to life as we know it; free movement, holidays, outings, exploring the countryside, and even romance.
---
Further articles in this series:
Electric Avenue: Are EVs the answer?
---
Yet, at the same time the prevalence of motor vehicles and the fuel they burn has had an enormous detrimental effect upon society, contributing to poor air quality, declining health, premature deaths, and work-related stress.
We are aware of the hefty carbon dioxide burden produced by the internal combustion engine (ICE), but less aware of the effects from nitrous oxide, brake dust and tyre emissions, some of which may be equally as harmful as CO?. And that's not to mention the huge economic burden on the tax-payer from road infrastructure and its maintenance.
The introduction of the electric vehicle (EV) as a carbon friendly private transport solution has been hailed a clear winner against other lesser-known technologies. In 2023, private EVs account for about 20% of all new vehicles bought in the UK. But the question is, do they deliver upon their carbon friendly promises?
Perhaps if all our electricity came from renewable sources. Perhaps if we didn't destroy the planet searching for the precious metals - lithium, cobalt, and nickel – needed for battery production and perhaps if lithium batteries were a little more stable. Perhaps if EVs were not on average 20-30% heavier than their conventional ICE siblings.
And perhaps if the lifespan of a vehicle battery was a bit longer, then perhaps it would be easier to justify this whole-scale transition. Unfortunately, life isn't that simple.
In addition, there is little to suggest that 'battery electric vehicles' (BEV) for heavy haulage is the way to go either. The size, weight and range of such a vehicle renders most applications impractical. If you take the time to read Volvo's BEV truck FAQs, they are extremely honest about its capabilities.
Volvo gives information about carbon reduction, carbon footprint, range, charging time and even battery weight. However, they stop short of indicating the lifespan of their truck batteries, but we know this is difficult to predict as there are so many external factors at play including charging methods, heat, cold and load.
But, suffice it to say, the general configuration is 2-6 batteries weighing about half a ton each. Volvo's EV truck range is about 200 miles (300km) which is indeed short, and charge time with AC chargers is around 9 hours and 2 hours with a DC charger (depending on the charger capacity of course).
For freight and heavy haulage applications battery EV' probably won't provide the long-term answer. But if not battery, then what? Well, Volvo has made recent reference to the use of 'hydrogen fuel cell technology'. And Siemens are pursuing Electric Road Systems (ERS), of which there are three main contenders; first are overhead catenary lines like those used for trains; second, live rail systems; and third embedded induction loop systems. All three ERS options have advantages and disadvantages.
Are we comfortable with the risks (perceived or otherwise) with having even more open electric cables in our day-to-day world? Are we comfortable with the possibility of being exposed to electro-magnetic radiation from inducted loops? And let's not forget there would have to be a huge amount of new infrastructure to deliver any one of the proposed ERS systems.
After 20-years of rail electrification, only one third of the UK's circa 9,000-mile rail network has been electrified. Also, the UK's Strategic Road Network's 4,500 miles of trunk roads and motorways comprise only 2% of the overall road network in the UK.
To me, by taking this approach we are at risk of simply kicking the proverbial can a bit further down a well-travelled road. Instead, we must consider whether this is an efficient use of tax-payer's money and importantly if the carbon savings from such infrastructure are indeed worthwhile.
Moreover, can the national grid, which is still 57% reliant on fossil fuels, support this additional load without the need to resort to burning more fossil fuels?
Has sufficient emphasis has been placed on hydrogen, either in fuel cell technology or in terms of 'hydrogen ICE' which can immediately remove CO2 but will still emit some nitrogen oxides (NOx).
Surely, it's better to incrementally remove CO2 emissions while still producing some NOx emissions rather than continue to pollute the planet while we wait for a better zero-emission technology which might still be a decade away? There are zero emission biofuels too, but can they deliver? And does the process of biofuel manufacture outweigh any carbon savings?
Other than the grandiose goal to be carbon neutral by 2050, we still don't have a plan on how to get there. Are we being led by big businesses that have a vested interest to promote their own technologies rather than reviewing the facts of what is right, wrong, beneficial to best support the UK business and consumer requirements.
Is the information we are receiving from big business accurate in terms of carbon footprint? Do we understand our return on carbon, if we undertake some of these proposed large infrastructure projects? Are we looking at our carbon utilisation holistically when we are making these core decisions? Is the information we are being given the most accurate reflection of reality?
I'm not an advocate of one technology over another, it's my view that to be successful, we will need to embrace different technologies for different applications and understand that each technology will have its place in a future hybrid technology-fuelled world.
---
In this series of articles, Jorgen Pedersen will be exploring these questions and more....next up, EVs