National Highways pledges nearly three million more trees by 2030
15 June 2023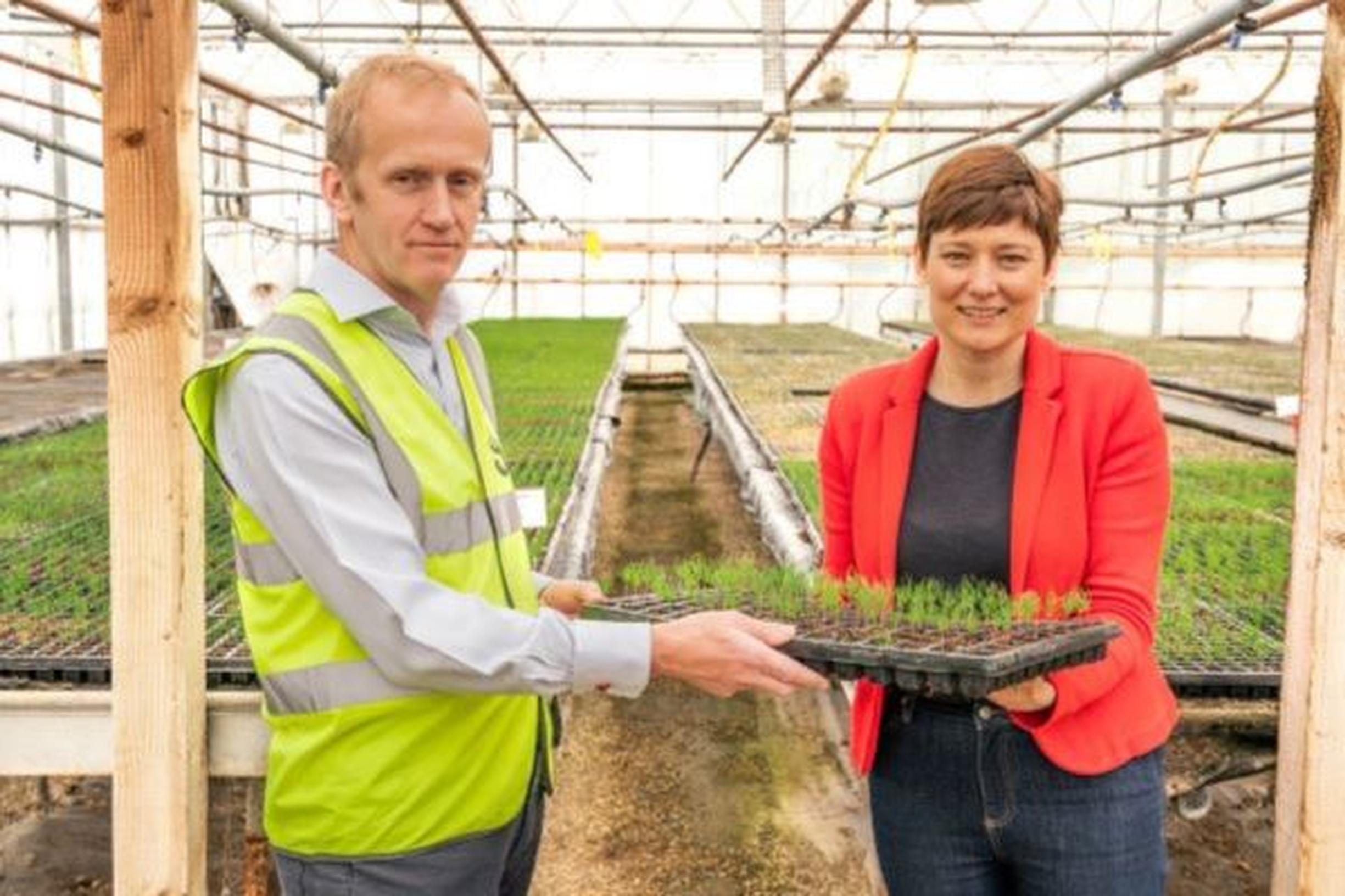 Almost three million trees are to be planted on roadsides by 2030 as part of National Highways' pledge to meet net zero carbon targets. The government company says it will manage roads in a "more sustainable way" and ensure communities alongside the strategic road network "have a better quality of life through reduced pollution and a better environment in which to live".
National Highways has awarded nursery Greenwood Plants nearly £2.7m to grow native trees from seed, over a five-year period, in batches ready for planting for five years from autumn 2024/25.
The native species will include Holly, Scots Pine, Oak, Rowan and Beech. They will be grown peat-free at nurseries near Arundel, West Sussex and the Wirral, in Cheshire.
The tree planting commitment is included in National Highways Environmental Sustainability Strategy.
In addition to the new trees, National Highways also plans to create wildflower meadows on verges along the A27 and M2 in Kent, covering an area of more than 35,000 square metres.
National Highways says it will plant a mixture of wildflower and grass seeds including Meadow Buttercup, Lady's Bedstraw, Ragged Robin and Betony.
Malcolm Dare, National Highways executive director, said: "We are all aware of the consequences of climate change, proving that we can no longer afford to be indifferent or complacent about this issue.?That's why we're doing all we can to tackle the ecological problems we face by investing in vital projects like these to improve our road network."