Edinburgh and NHS Lothian to promote health benefits of Low Emission Zone
01 June 2023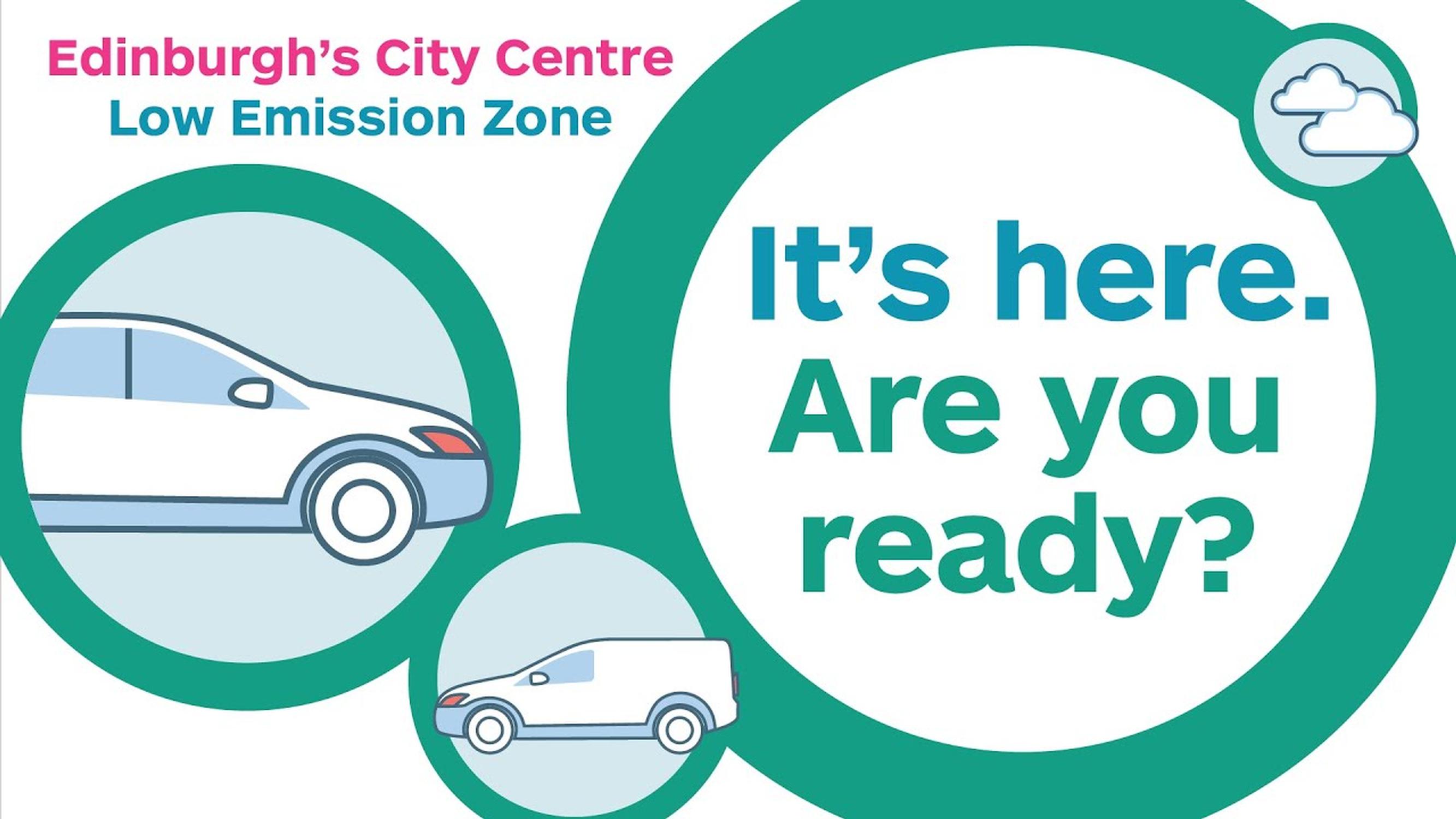 The City of Edinburgh Council is working with NHS Lothian to highlight the positive impact clean air can have on health and wellbeing. The council and health body are planning to raise awareness of a scheme designed to restrict the most polluting vehicles from driving in the city centre as well as measures to encourage walking and cycling.
A Low Emission Zone (LEZ) was introduced in Edinburgh on 31 May 2022, along with LEZs in Glasgow, Aberdeen and Dundee. Vehicles must meet the minimum emissions standards to drive within the zone, though national exemptions apply including for Blue Badge holders and emergency vehicles. LEZ restrictions will apply to motor vehicles, except motorcycles and mopeds.
A two-year grace period is in place, meaning no penalty charges will be issued within the Edinburgh Low Emission Zone during this time. This means that the enforcement regime will commence in 12 months time on 1 June 2024.
It is predicted that restricting the most polluting vehicles will significantly reduce harmful emissions of nitrogen oxides (NOx) from vehicles by up to 50% within the LEZ. Further air quality improvements are expected beyond the boundary, improving public health around the city.
While Edinburgh is moving closer to consistently meeting the minimum air quality standard set by the Scottish Government, the city council admits it has some way to go before it meets the World Health Organisation's targets. Reducing air pollution is especially important for those most vulnerable to the impacts of air pollution, including children, older people and those with underlying health conditions.
Earlier this year, data analysed by the Scottish Environment Protection Agency (SEPA) revealed that overall compliance with Edinburgh's LEZ emissions standards had increased from 48% to 78% over the last six years. Compliance is particularly high amongst buses (97% – Lothian Buses is 100% compliant), petrol cars (95%) and Heavy Goods Vehicles (86%). However, more than half of diesel cars and a third of light goods vehicles (including vans) travelling on the main routes into Edinburgh do not comply with the requirements of the LEZ.
Cllr Scott Arthur, transport and environment convener, said: "As Glasgow begins to enforce its LEZ, and with one year to go until our own LEZ comes into force, it's a chance to reflect on the reasons for introducing an LEZ in Edinburgh.
"Research has shown that air pollution negatively affects everyone's health and we have a responsibility to address this. In two weeks, we'll mark Clean Air Day, which this year focuses on the fact that poor air quality not only affects our physical health, but our mental health too. By restricting the most polluting vehicles in the city centre the LEZ will create a healthier, more welcoming place to be – and we're expecting benefits to spread across the wider city.
"I'm encouraged by the fact that compliance with our emissions standards continues to increase, and I'd like to thank people making the switch to cleaner modes of transport. However, there's still work to be done, and over the next year we'll be supporting even more people to consider greener, more sustainable ways to travel. I want to use the extra year Edinburgh has to get ready for this change, and ensure residents and businesses are fully prepared."
A consultation is currently underway on suite of action plans designed to support the delivery of the City Mobility Plan to 2030, addressing everything from air quality to road safety, public transport to active travel.
Dona Milne, director of public health, NHS Lothian, said: "The links between transport and health are clear and the LEZ will help to improve health and wellbeing and reduce inequalities for the people of Edinburgh. Tackling air quality, alongside commitments in the City Mobility Plan and associated draft action plans, will have multiple benefits. Health and wellbeing will be improved as a result of reduced levels of air and noise pollution; improved road safety; more inclusive opportunities for people to travel by walking, wheeling, cycling and public transport; and the increased vibrancy of local communities and economies."