Changing the face of patrolling
Webinar report: The human aspects of managing parking deserve more attention, writes Hannah Fuller, head of strategic relationships at Unity5
25 May 2023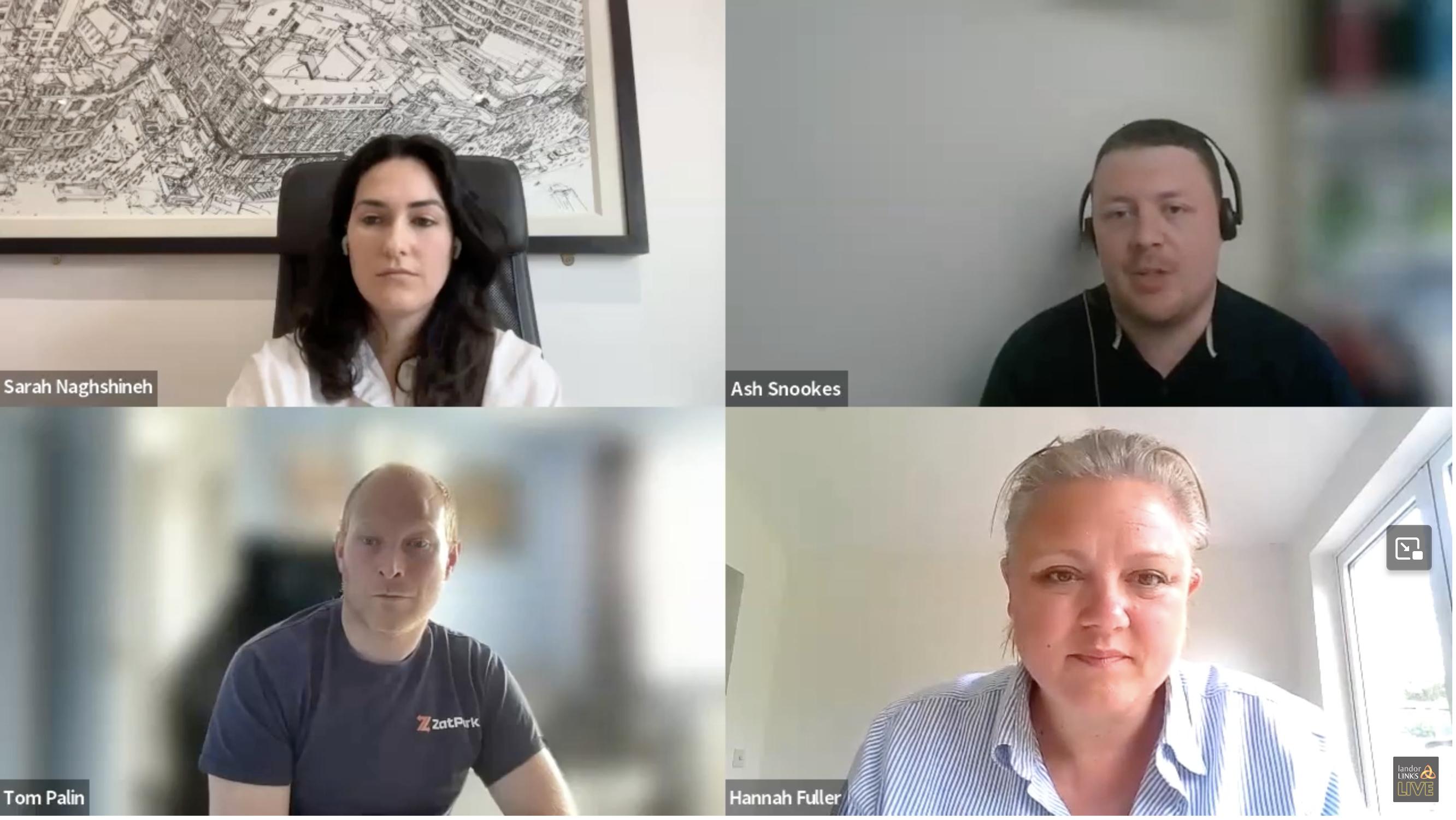 Patrolling has always been an essential part of the parking ecosystem. However, the parking sector as a whole arguably does not spend a lot of time talking about patrolling. There has been a huge amount of change and improvement in recent years which we felt warranted some attention.
Unity5's latest webinar, Changing the Face of Patrolling, organised in partnership with Landor LINKS, centred around the role of local authority civil enforcement officers (CEOs) and car park attendants, their importance, the challenges they face, how the parking sector is supporting them, and the impact that innovations in technology are having.
The participants were:
Hannah Fuller, head of strategic partnerships, Unity5
Sarah Naghshineh, director, RCP Parking
Tom Palin, product delivery specialist, Unity5
Ash Snookes, manager, parking services, Leicester City Council
We had representation on the panel from both the private and public parking industries. Sarah Naghshineh of RCP Parking and Ash Snookes of Leicester City Council were joined by Tom Palin, product delivery specialist here at Unity5, while I chaired the session. We were delighted with the numbers who joined and participated in the discussion.
Patrol officers provide the public with the human face of what is often perceived negatively, and they play a crucial role in making sure the user experience is a positive one. This is particularly important in private parking where there is a choice about which car park to use, so the better the customer interactions with those attendants on the ground, the more likely they are to be repeat customers.
There was a great deal of discussion, and many questions asked about how uniformed CEOs can be protected from offenders who become hostile when fined. It is a perennial problem and we talked about how the use of body worn cameras can often defuse tense situations. These, along with automatic number plate recognition (ANPR), are examples of how cameras can provide a buffer between the CEO and the public and how tech can work alongside, rather than replace, human beings.
Ash said that it is important that local authorities provide everything they can to keep their officers safe, and that Leicester works closely with the police who also take incidents of abuse seriously. Both Ash and Sarah highlighted the need for the industry itself to work hard to change the perception, counter negativity and build a more positive image which, in turn, should help the officers to go about their jobs without fear.
Tom took us through some technical options such as ANPR scanner functionality on a handheld device which can be used to scan a vehicle registration for observation or for an instant issuance, speeding up vehicle entry and reducing the chance of any customer negativity. Using this, the CEO would still need to exercise their own judgement before issuing a fine, something that Sarah pointed out was not always possible with the tech on its own.
The integration of a software enforcement solution, such as Zatpark, with ANPR technology can also be a real benefit to an operator as the data gathered can be used in the back office to analyse when the key times are at different locations, and where increased patrolling might be required.
Sarah highlighted how patrol officers deployed across RCP's sites do more than just manage parking contraventions. They are tasked with managing the general cleanliness of sites and we discussed how customer experience has become part of their role.
Ash agreed that for local authorities the local authority CEO role extends beyond just parking, and they become an essential first point of contact between the council and the public. However, there might be additional experience and expertise required to manage different offences such as waste management and neighbourhood concerns.
Recruitment can be a challenge in frontline roles because of this but streamlining operations so that parking and environmental enforcement are combined can lead to cost savings and efficiencies. One of the key points that was made more than once was that digital transformation doesn't mean losing that personalised service that CEOs or attendants provide.
The forthcoming, and much anticipated, Code of Practice for parking in private land will impact the role of patrolling from a private parking point of view. Sarah said that more reporting, more auditing and a different way of handling complaints is likely to be required. Software is going to be critical to deliver on new key performance indicators (KPIs), but ultimately the industry will benefit as these improvements will increase the positive perception of what parking operators do and the services they offer.
Everyone agreed that people in parking are critical but technology can improve their ability to carry out their duties safely and effectively. It is not an either/or situation and in order to recruit well we all need to raise awareness of the positive aspects of the industry and the roles our officers undertake.
Hannah Fuller is head of strategic partnerships at Unity5
Changing the Face of Patrolling took place on 18 May 2023. The webinar was organised on behalf of Unity5 by Landor LINKS.
The webinar can be viewed by clicking here