Cycling down from Covid peak but still 11% higher than pre-pandemic levels
11 May 2023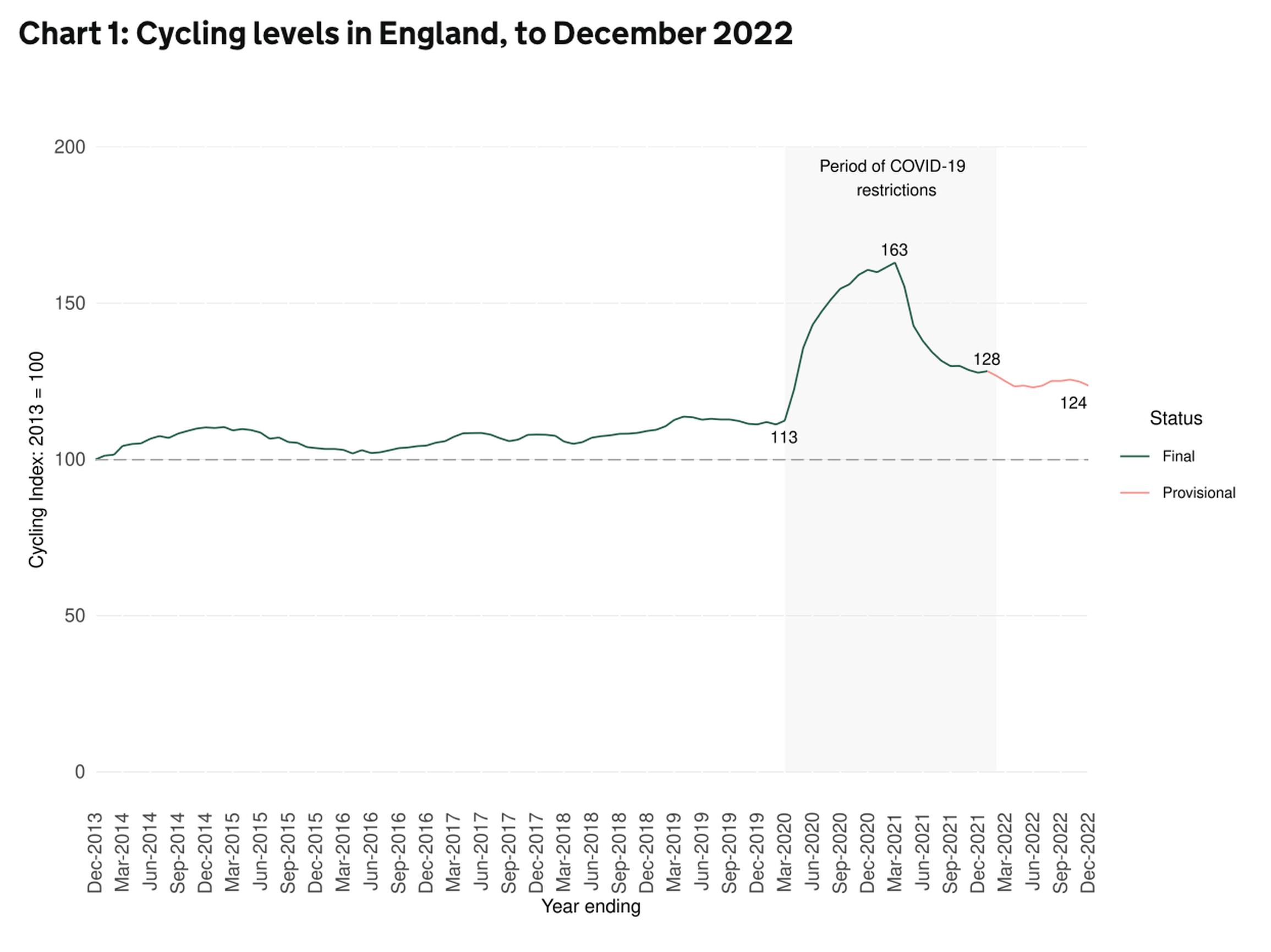 Cycling levels down from the Covid-19 peak levels recorded in March 2021, but are still 11% higher than pre-pandemic levels (December 2019), reveals new figures from the DfT.
Statistics also show that cycling in England has increased by 23.7% since December 2013.
By comparison, provisional road traffic estimates show that motor traffic levels have dropped by 4.9% between December 2019 and September 2022, says the DfT.
The figures appear in the DfT's new monthly cycling index, based on data from 158 automatic travel counters (ATC), which help estimate traffic flows mainly covers usage on main roads. The department publishes more comprehensive statistics used for policy development (i.e. Cycling Walking Investment Strategy) on an annual basis derived from the National Travel Survey (NTS), which includes cycling happening on quieter routes or people riding in cycle lanes.
In recent years there has been a rise in the network of traffic counters that can now record cycling levels, says the DfT. "In 2022, around 158 cycling sensors were used to produce these statistics. The monthly cycling index methodology is designed to deal with changes in the number of counters providing data. Therefore, changes in the index will reflect actual changes in cycling levels rather than a change in the number of counters."
National active travel commissioner Chris Boardman said: "It's great to see cycling in this country riding high at 11% above pre-pandemic levels. The movement for moving is catching on as more of us choose to ride bikes for everyday trips, putting the joy back into journeys. This is great for our health, it's free transport and it helps us to be more connected to our communities. Everyone's a winner."