Looking after business
Andrew Oliver of Parking Control Management UK talks about coping with changing parking law, paying staff properly and working with technology partners
09 May 2023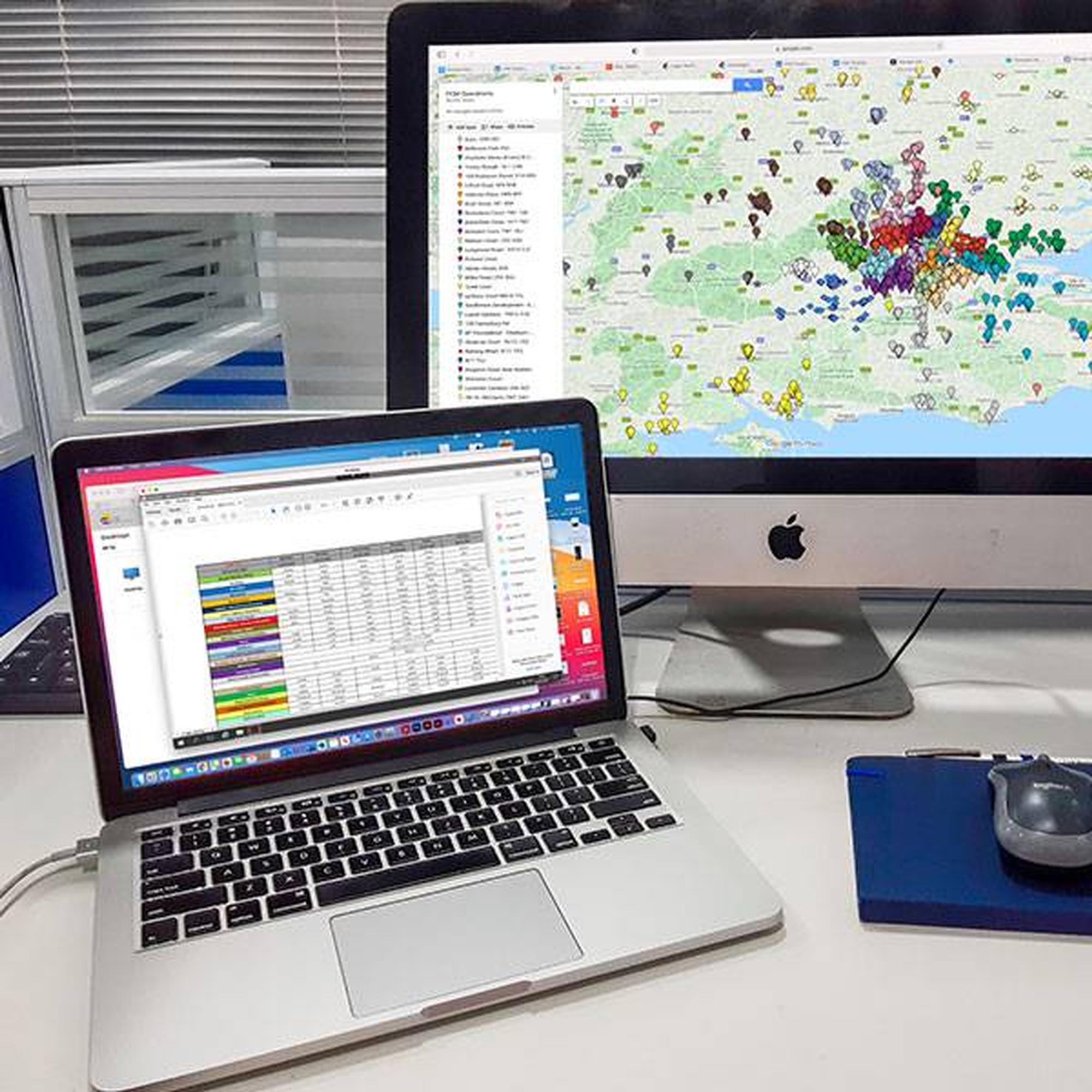 The world of private parking management has undergone significant changes in terms of how it regulated over the past decade. It is now preparing for a new tranche of changes as a new code for practice for the sector is set to be introduced by the UK government.
One company that has managed these changes is Parking Control Management UK (PCM), a private parking company operating mainly in the UK residential sector.
Radical change
PCM's work within the residential sector was transformed following the 2012 legislation change in relation to parking on private land.
The Protection of Freedoms Act (POFA) outlawed most wheel clamping on private land, but Schedule 4 of POFA created the legal basis to for parking operators claim unpaid parking charges from vehicle keepers and hirers, should they not receive details of who was driving the vehicle that breached a location's parking terms and regulations.
Andrew Oliver, head of operations at Parking Control Management UK (PCM), recalls: "Our business changed almost overnight. We had to transition from immobilisation to ticketing incredibly quickly. And the thing is, back then we knew nothing about the ticketing world!"
"This was, to put it mildly, a major challenge. But one thing stood PCM in very good stead: We had always taken a modern approach to enforcement. There are definitely rogue parking operators out there, but we have always done things in what we would describe as the right way. So when it was time to change to a ticketing model, maybe we were better equipped to adapt."
PCM may now established and enjoying success, but the road to get here has not been completely smooth, Oliver admits. "There was a very tough transition period," he says. "We had changed from a cash rich, solvent business to one that involves chasing £60 parking charge notices over a period of several months."
A people business
Over the past PCM has thrived and today manages estates with anything from 10 properties up to 4,000 homes. It provides a parking solution for estates that includes signage, line marking, visitor permits and enforcement processes.
PCM issues some 5,000 tickets per week – up from 1,000 in 2012. However, we have a focus on doing things right.
"I think the thing that sets us apart is the way we treat our people. Being a parking operative is a difficult job, and we pay staff accordingly: we are one of a very small minority of UK businesses certified by the Living Wage Foundation," says Oliver.
"We believe it is important to look after our people – and we retain them as a result. High turnover is the norm in this industry, but half of my operatives have been with us for more than 10 years."
Into the future
Looking ahead, Oliver says it is easy to again see potential turmoil driven by new legislation, with the upcoming changes to the new sparking code. However, there is no indication that PCM are concerned this time.
"We welcome the new code of practice for parking on private land. It will present some challenges, but a single code is a good move. Anything that improves the industry is to be encouraged," says Oliver.
"Our industry has moved in the right direction. With the shift towards ticketing it is a cleaner business, a better business. And it's better perceived by the public. So if the new code helps to continue this movement by driving out rogue operators then that's a good thing."
While Oliver sees positives in relation the new code, he also points to the challenges presented by current delays. "We have 500,000 signs that may need changing," he says. "There's a cost to that, and a likely requirement to do things within a specific timeframe. So at the moment we are all just waiting to hear. We can deal with most things, but uncertainty is difficult. Still, if there is one organisation that you would bet on to adapt and thrive, it is Parking Control Management UK!"
Joining the Imperial family
PCM has travelled with a number of partners on its journey, says Oliver. One is Imperial Civil Enforcement Solutions, a company that develops and provides a range of back office, permit and enforcement management systems.

"While we had some difficult times, and we were fortunate to work with excellent partners such as Imperial Civil Enforcement Solutions, who provide the technology behind our enforcement processes.
"Imperial's managing director, Ashley Bijster, was the most supportive person I have ever come across in business. I cannot thank her and the team enough, and I have never forgotten how much the Imperial family supported us.
"Today we are established as one of the biggest organisations in residential parking management, and Imperial have been central to us being here. They were flexible and they looked after us. We owe them a lot."
"Working together, we have dramatically improved our business. We are now able to provide full supporting evidence in relation to why tickets are issued, and retain every letter.
"The Imperial team have also shown great flexibility to meet our needs, notably so when integrating Imperial's system with our third party ANPR provider.
"Reliability is an important quality. In over 10 years working together we have not had a single day of the system being down. Not one ticket lost. You sometimes hear horror stories of systems being down and ticket revenues being lost, but not for us: Imperial's support, service, back office and reliability are all second to none. We wouldn't go anywhere else."
Andrew Oliver is head of operations at Parking Control Management UK (PCM)