Mobility hubs: Creating connected spaces
Mobility Hubs 2023 takes place in London on 17 May
24 April 2023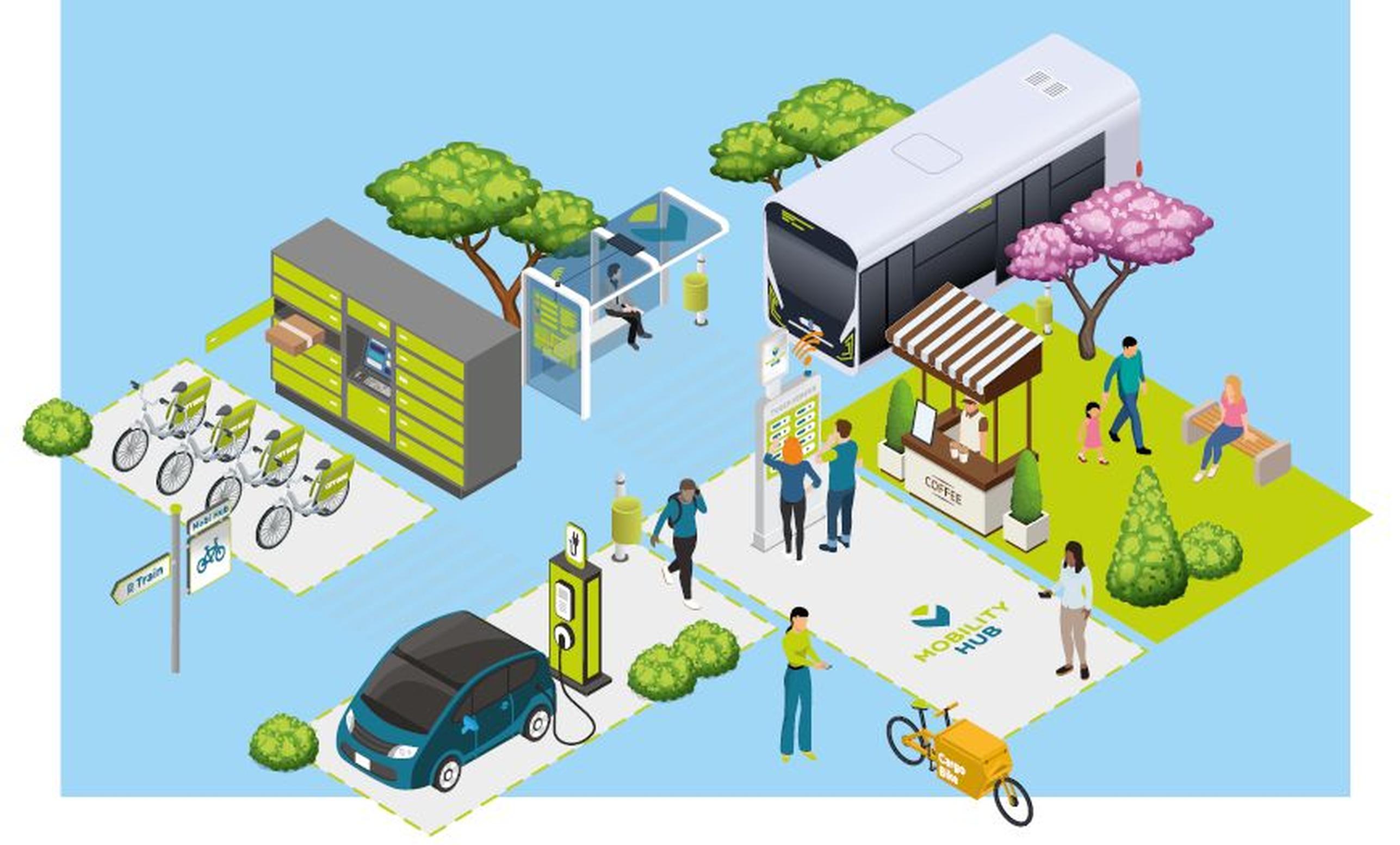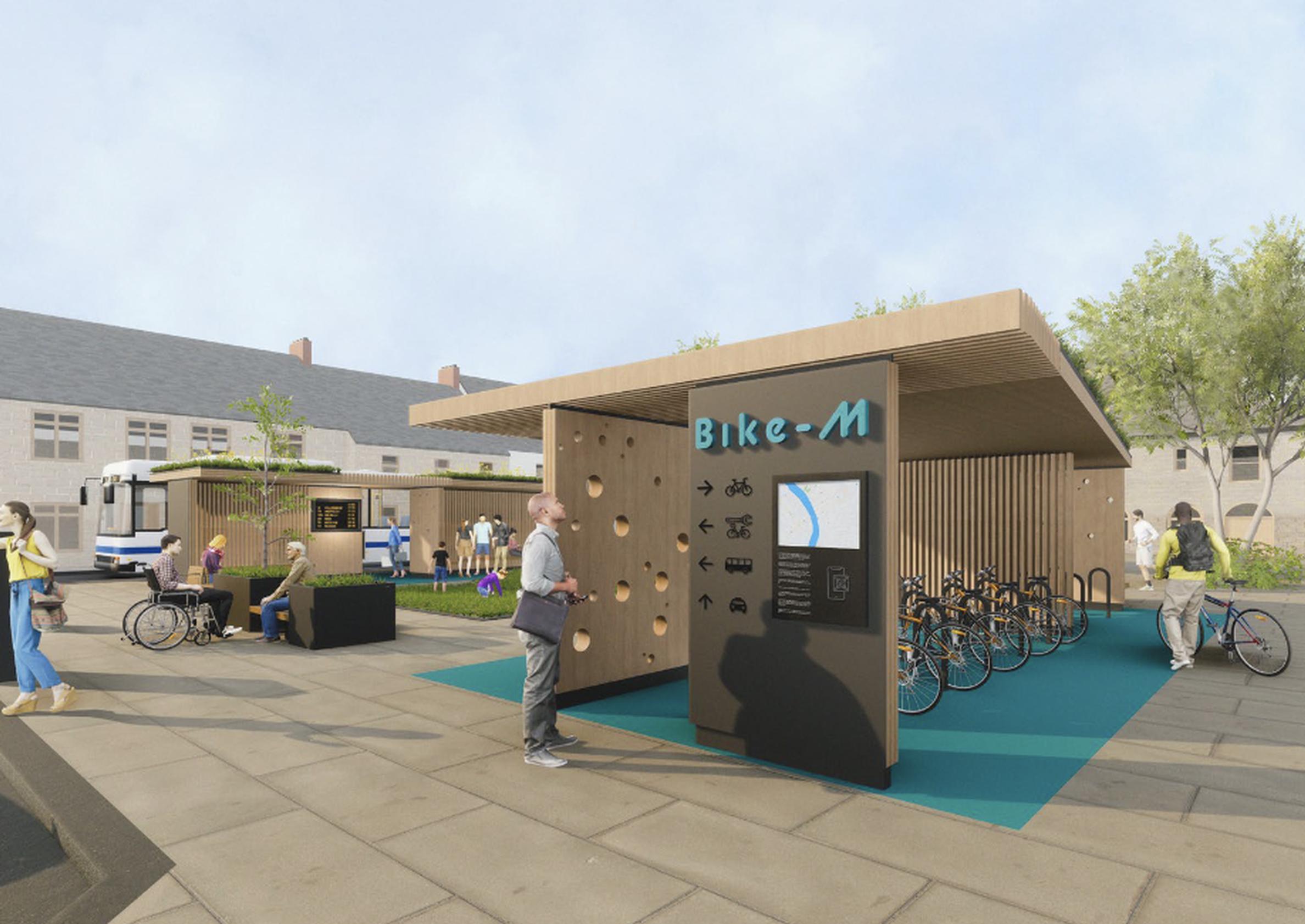 Mobility hubs are spaces where public, shared and active travel modes are co-located alongside improvements to the public realm. They enable travellers to make smooth and safe transfers between different modes, swapping private cars for shared vehicles, bikes, buses, trains, scooters or walking.
When reimagined as mobility hubs, car parks and park & ride sites are no longer just somewhere to store vehicles. Instead they become genuine interchanges. Meanwhile, the provision electric vehicle (EV) charging points at mobility hubs supports the transition to zero-emission vehicles.
The emergence of service hubs is also seeing car parks also being transformed into logistics bases for last-mile delivery services, click & collect locations and homes to dark kitchens and dark stores.
Mobility Hubs 2023 is a one-day conference and exhibition that takes place on 17 May at 15 Hatfields in London.
The second annual Mobility Hubs conference sees speakers and expert panels explore the design, implementation and operation of mobility, EV and service hubs. The day, programmed by Parking Review editor Mark Moran, will draw on real world experience and showcase best practice from around the UK and internationally.
Mobility Hubs is a Landor LINKS event.
Speakers
Speakers and panellists will include:
Olga Anapryenka, principal consultant, new mobility, Steer
John Austin, researcher and working partner, University of Plymouth
Trevor Brennan, project lead, England's Economic Heartland
Kris Beuret, director, Social Research Associates
John Dales, director, Urban Movement
Matt Griffiths-Rimmer, director of communications and partnerships, Hadley Property Group
Dan Gullock, architect, director, Fatkin
Kate Jack, sector lead for smart mobility, Stantec
Markus Lauble, managing director, HUBER Car Park Systems
Matthew Ledbury, senior policy and advocacy officer, CoMoUK
Simon Lusby, technical director, head of transport & sustainability, City Science
Alex Merriman, senior policy advisor, sustainable transport choices & shared mobility, systems and strategy, Department for Transport
Habib Khan, founder & director, Meristem Design
David Knight, director, transport planning, Norman Rourke Pryme
Peter Ramsey, technical director, future mobility, WSP
Julian Scriven, managing director, Brompton Bike Hire
Mark Selby, director, Project Beyond Consortium
Grace Solsby, principal consultant, City Science
Programme and speakers correct at time of publication.
Key themes
The Mobility Hubs 2023 conference will address themes such as:
Planning mobility hubs
Developing service hubs
Policy and planning
Mobility hub design
Making space for hubs in car parks
Rethinking park & ride schemes
Creating kerbside hubs
Connecting with public transport
Providing EV charging
Hosting shared transport services
Linking into active travel schemes
Hub operation
Hosting click & collect services
Last-mile delivery schemes
Scheme accreditation
Who you will meet
Mobility Hubs 2023 will attract a experts and decision-makers from a range of sectors and disciplines.
Car park operators
Local authorities
Property companies
Car club operators
Micro-mobility specialists
Logistics companies
EV charging providers
Consultants
Architects
Facility
Public transport operators
Retailers
Construction and refurbishment contractors
App developers
Technology provides
Sponsorship opportunities
Mobility Hubs 2023 provides your company with the perfect opportunity to carefully target the marketing of your products and services to those within the shared mobility, property development and parking sectors.
To participate in this sector-defining event contact Jason Conboy.
Tel: 020 7091 7895
E-mail: Jason@landor.co.uk
About Landor LINKS
The Enforcement Summit is organised Landor LINKS, the team behind Parking Review magazine, the ever-popular British Parking Awards and conferences such as Traffic + Parking, Mobility Hubs, Modelling World and Liveable Neighbourhoods. Landor LINKS also produces a wide range of webinars and virtual events.
www.landor.co.uk