Roadworks, the art show
Margaret Calvert's traffic sign art show opens in Margate
20 March 2023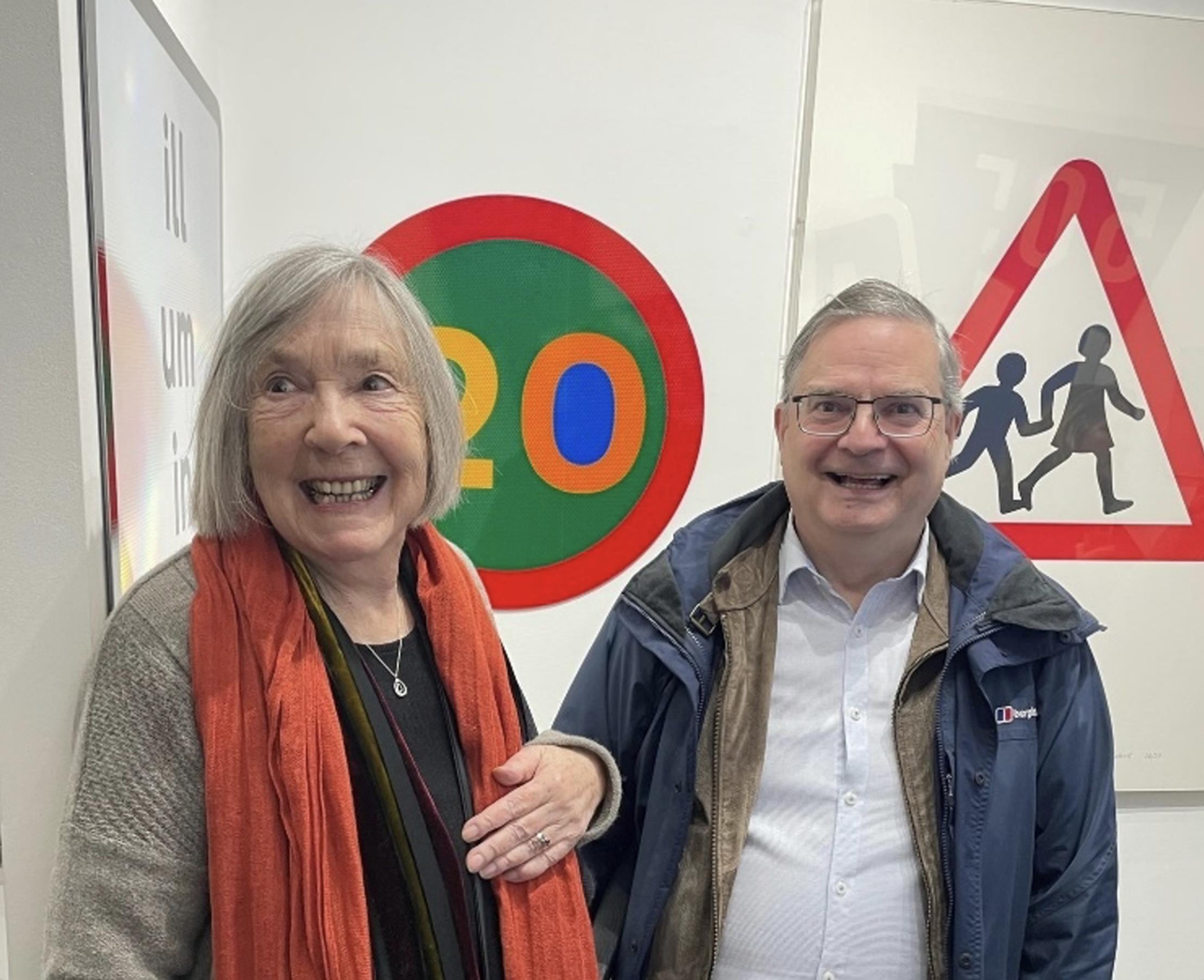 Pioneering graphic designer Margaret Calvert OBE has created new artworks inspired by her work on the UK road signing system for an exhibition.
Calvert was a leading member of the team commissioned to redesign the road sign system in 1960s, creating many of the iconic symbols still used to this day including 'Roadworks', and 'Children'.
The UK's current system of traffic signs came into effect on 1 January 1965, following the Anderson Report and the Worboys Report of 1961-63. The graphic designers employed for both were Jock Kinneir and Margaret Calvert.
The system they produced was based upon scientific principles, as well as demonstrating great design flair. It has won great acclaim and, 50 years on, remains the basis for UK road signs for the foreseeable future.
Her new exhibition in Margate, entitled Roadworks, includes three new sign ideas created to her design using contemporary traffic signing software. The accurate vector designs for these were recreated and exported to the required digital formats by Buchanan Computing using its SignPlot software.
Calvert's reimagining on a 20mph speed limit sign required particular tweaking to change to the playful colour scheme Calvert had chosen and to fine-tune the spacing.
Simon Morgan, chairman at Buchanan Computing said: "We were delighted to be working with Margaret again for this exciting exhibition. You can see from the photograph how delighted Margaret was with the result."
SignPlot is widely used for designing and manufacturing UK traffic signs. It is in regular use by the Department for Transport, including for producing parts of the new TSRGD and Buchanan Computing says it the only system not requiring the use of CAD software.
Margaret Calvert's Roadworks is at the Liminal Gallery, Margate until 13 April.
www.liminal-gallery.com