Cardiff trials signalised pedestrian cycleway crossing
08 March 2023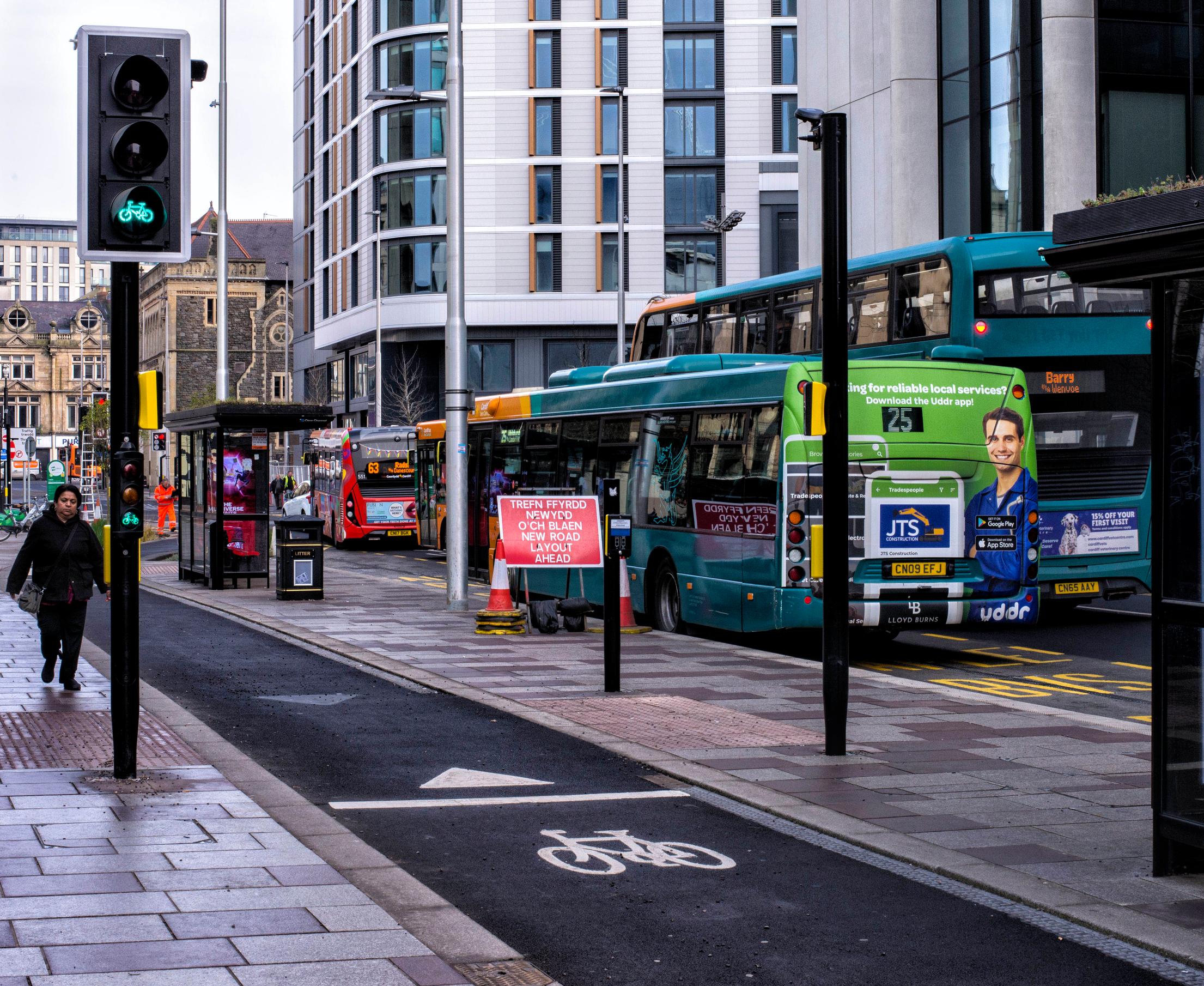 Cardiff Council is trialling a signalised pedestrian crossing over a cycleway, believed to be the first of its kind in the UK.
The crossing is in Wood Street, near Cardiff Central railway station, where a cycleway passes behind bus shelters. The facility is designed for pedestrians to stop cyclists while they cross from the main footway area to the bus stop island.
A council spokesman said that the telematics had not all been switched on yet and the crossing was currently not operational. "It is specifically designed for blind people," he added.
A 20mph speed limit is signed within Wood Street, but drivers entering the street from the bridge over the Taff nearby pass 30mph signs denoting that the limit increases from 20mph as they enter the city centre. The anomaly is due to be addressed by, or when, 20mph becomes the default limit in Wales in September.