TfL: accelerating the adoption of transit-oriented development (TOD) in the UK
TfL gives the inside track on its wholly-owned commercial property company, TTL Properties Ltd (TTLP), which will be building thousands of new homes and developing multi-use spaces across London
30 January 2023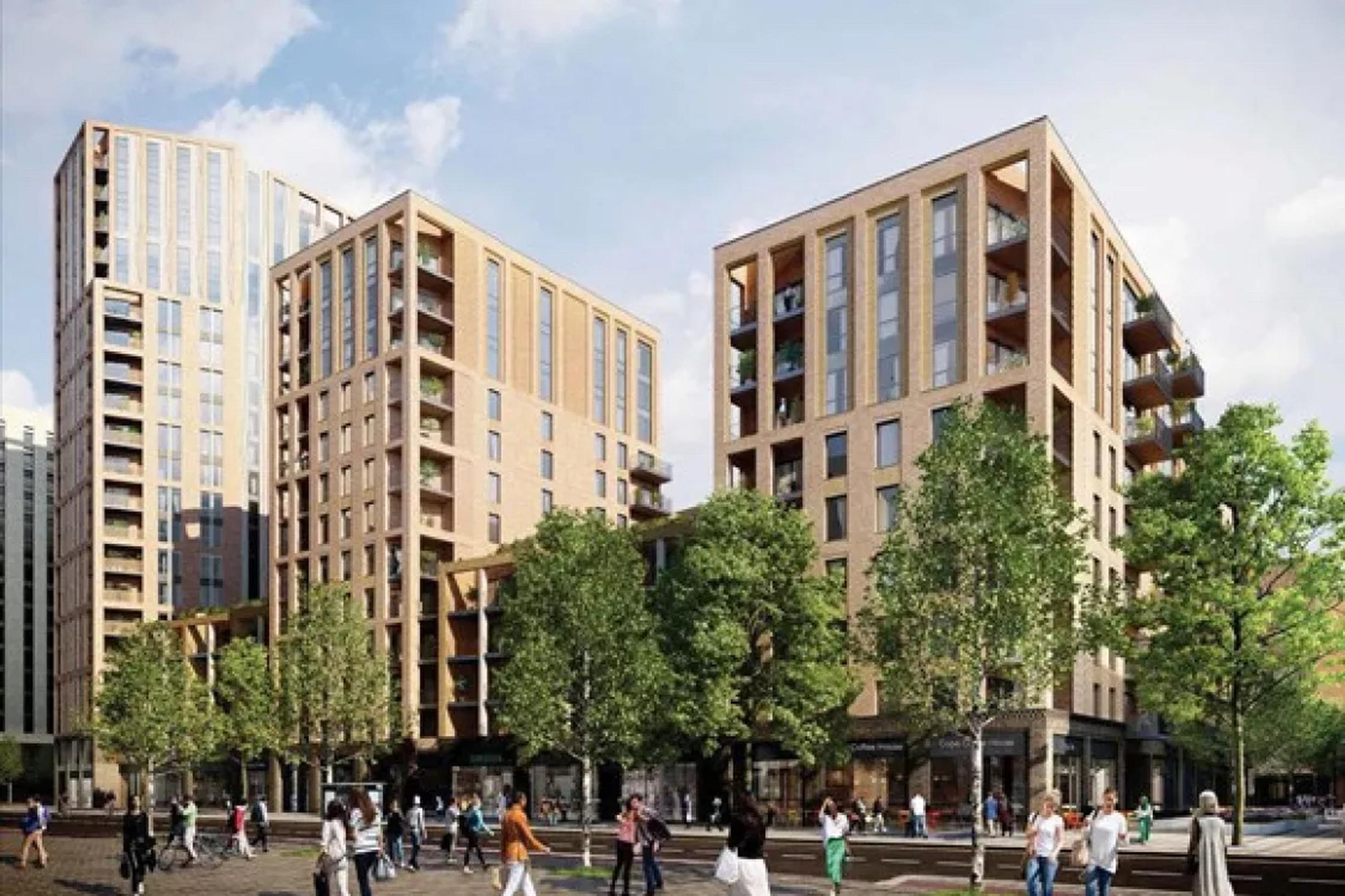 If we are to build a city fit for the future, we need to ensure that we think about transport and development together as integral parts of the same solution. It needs to be a strategic consideration for all of those within the property industry, rather than just for those with sites near to transport hubs.
TfL has recently formed a wholly-owned commercial property company, TTL Properties Ltd (TTLP), which will be building thousands of new homes and developing multi-use spaces across London.
---
Anjna Farmah, Property Development Manager, TTL Properties, Transport for London, will be speaking at Rail Stations and Property 2023, 22 March, London. Limited free places for local authorities: Book here
---
While our programme will generate revenue to be reinvested back into the transport network, developments that are transport-oriented can bring far wider advantages as they can create thriving neighbourhoods that are healthier, greener, more diverse, resilient and better connected.
By combining transport enhancements alongside housing, we also can demonstrate how developments can more widely benefit local communities in addition to helping to solve the housing challenge. Schemes that look to improve the travelling experience for everyone as part of their designs, such as supporting improved accessibility, better cycling facilities and station improvements, have clearer, broader benefits than those that don't.
As more of these schemes are successful, evidencing through case studies and knowledge-sharing will help further unlock and facilitate strategic development on a wider scale. Our partners are becoming more aligned to the social value transport improvements can create for the immediate development, community and wider area and economy.
How will TfL put transport accessibility at the heart of development and revitalising local economies?
Transport and housing are intrinsically linked – transport can often be the key to enabling development. It can give developers the confidence to invest their time, money and effort in creating schemes that keep London – and other well-connected locations - on the map.
The creation of Metroland in the 1910s, and the recent Northern Line Extension, are two key examples of how TfL and its predecessors helped to unlock vast realms of development potential. The arrival of new residents and developments will naturally also help boost local economies, not least through the creation of new job opportunities and custom.
While transport infrastructure can and does drive development, it is also vital that developers, not least TfL, play their part to help support sustainable travel too. Now more than ever, sustainability and a green recovery are critical.
Thoughtfully designed schemes can not only help tackle the capital's housing crisis, but also improve and encourage sustainable travel. Making developments car-free, or incorporating better and safer pathways, can make areas more appealing for everyone, not just new residents.
For example, our development at Blackhorse Road with Barratt London (pictured) includes a new public cycle hub, which will make it easier for people to cycle. The easier it is for people to travel, the more attractive an area becomes.
What is TfL's new approach to asset management, land redevelopment and leveraging transport-led infrastructure to maximise investment?
We are here to create long-term value for both TfL and London and are planning for the far future by creating integrated places that people want to live in, work and visit, rather than purely taking decisions for short-term gain.
Working with developers, we can unlock our estate's potential for housing and commercial spaces and look to design and use our land in way that enables the flexibility for spaces to evolve – not just designing spaces for what is needed today.
As well as looking to the future, it is important to consider the history of the community and surrounding area. Many of our schemes are on land close to the public transport network, which means that we also have to appropriately reflect the heritage of these transport assets and the surrounding areas in our designs.
By doing so, we are maximising the opportunity that they can offer us, designing spaces that are truly reflective of both the past and the future. This also the complements the work that we are doing with our commercial estate, which supports hundreds of small and medium businesses located across our estate.
Working with our tenants, we can create sustainable local places that support the local communities they are situated in, helping them to grow their businesses and to go further in their own environmental and social value programmes.
How important is cross sector collaboration and public-private partnerships in delivering successful TOD schemes?
Cross-sector collaboration is vital in bringing forward truly transformative schemes. Often our sites will be next to transport infrastructure, which can make them more complex to develop. By working with developers, we are able to bring our knowledge of the transport network together with their experience of the property sector to successfully bring forward schemes that might otherwise prove a challenge.
Working jointly with likeminded businesses therefore helps unlocks our own expertise, skill and talent. Collaboration also helps to empower our people and further encourage innovation and creative problem-solving.
We carefully choose our partners, from small builders to large developers, to ensure that we unlock these opportunities and are bringing forward the best schemes for London. Partners are quickly understanding what TTLP is all about and how our intentions align with theirs. We all want a better-connected London with housing for all and that starts with great relationships.
Governance: what additional powers and funding are needed to unlock successful TOD schemes across cities?
Our commercial development programme will see thousands of new homes, as well as new commercial office developments built on our land, as well as significant investment into our current commercial assets. While we already have the powers we need to take these developments forward, one of the biggest challenges facing us is the speed and ease of taking the schemes through the planning process.
It is vital that new proposals are scrutinized with rigour, but the complexity and duration of the planning process can sometimes mean that it is difficult for local communities to stay engaged throughout the whole process, and then wonder why developments take so long to be delivered.
This is why engagement – and maintaining it - is so important, so that we can truly unlock the potential of our sites. From using digital engagement tools to face-to-face meetings, we have a responsibility to make sure that the local community are brought along as we take forward our proposals.
What is key to putting people at the heart of TOD – for example integrating use mixes and services, making places that are adaptable and flexible for the future, and including active mobility?
People are at the core of TTLP. People define how we work, how we reflect London as well as how we cater for the city. London is a rich and diverse city and its important that we respect and consider this in any developments we take forward.
Our projects are focused around what local communities need, whilst also taking into account what the wider city requires too. It is not just about housing, but also the likes of transport and green space too. Putting people at the heart of what we do also means protecting environmental boundaries, so we can protect our planet for future generations.
To make a real difference, we make sure to engage stakeholders and the local community and understand what they think throughout the design and planning process.
For example, by hosting events and providing leaflets. In many ways, because many of our sites are close to stations, we will already be embedded within the community and have ongoing contact with residents and local businesses in a way that other developers may not both before and after they are constructed.
We consider the views and insights shared with us seriously and often look to adapt our designs where possible to take this on board, such as increasing the amount of green space or finding what local improvements are needed. Unless you talk to people, you won't find out what is important and what can make a difference.
As well as providing new affordable homes, our schemes can, and often do, also provide retail or commercial spaces to support the local economy and help it thrive or operational and industrial space.
Designs will also seek to make the areas more appealing through improvements for the local community, whether that's a new public square, better cycling provision, or increased lighting, making it feel safer.
Bringing people along with us on our journey and placing them at the heart of what we do, allows us to design and enhance a capital that truly works for everyone.
---
Anjna Farmah is Property Development Manager, TTL Properties, Transport for London