Beryl customers linking bike hire with public transport
20 December 2022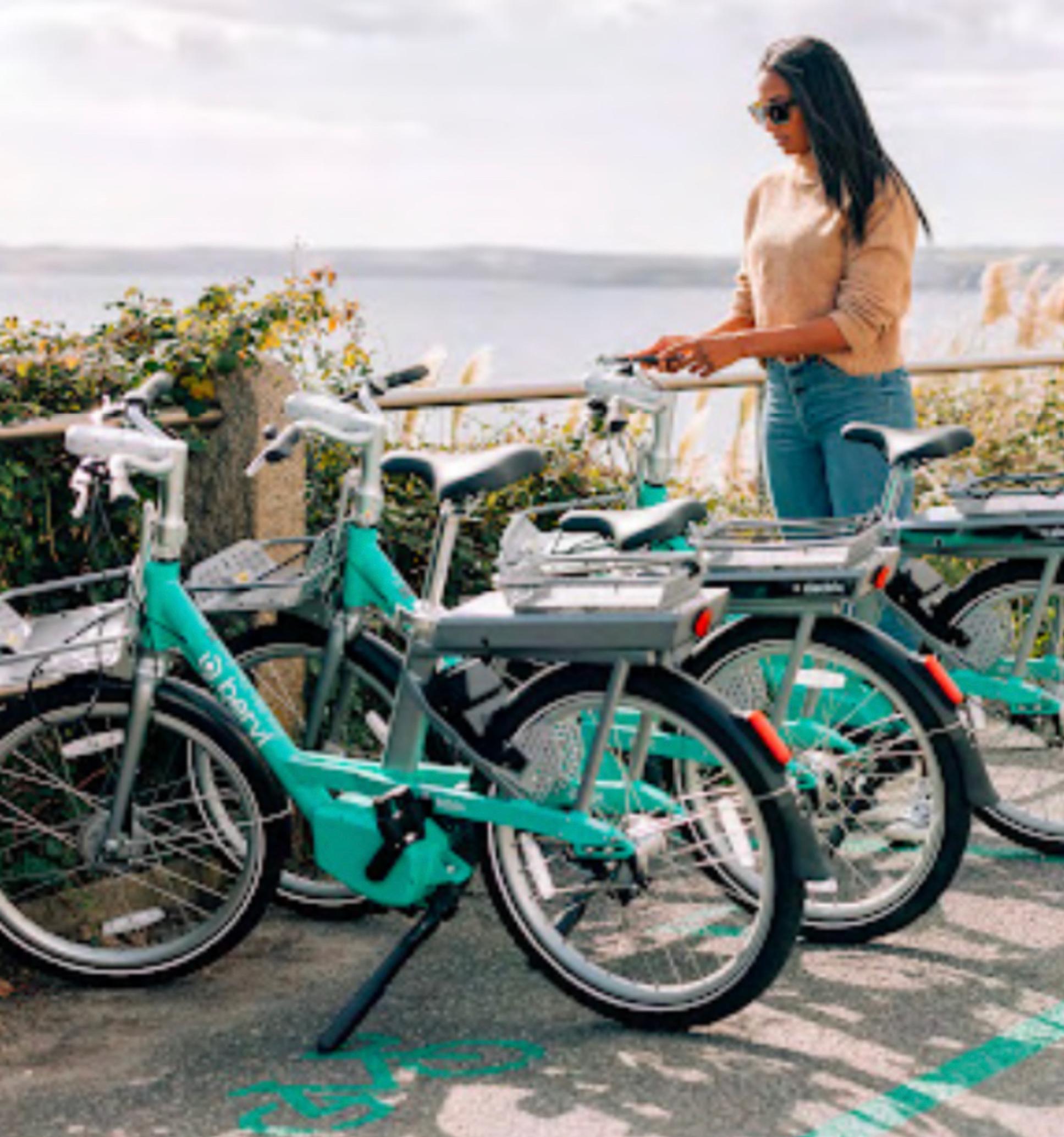 There has been a big increase in Beryl bike and e-scooter users connecting their trips with public transport, reveals the Beryl Annual Rider Report.
The bike and e-scooter hire operator analysed data from over 3000 riders across six bike or bike and e-scooter share schemes in September 2022.
It found that 53% of its customers now linked with public transport, compared with 29% in 2021. The average distance of those journeys are less than 2.5km, "showing the increasing importance of bikeshare as an option for the first and last mile journeys", said Beryl.
---
Meet the team behind Beryl at the Future Transport Forum, 18-19 Jan 2023, Portsmouth
---
Convenience (35%) and speed (25%) are now the two most important reasons for signing up to Beryl, the analysis found. "Fun and novelty were the two most important reasons in 2021, but have dropped by 12% (now 23%) and 14% (now 20%) respectively. Cost has doubled in importance this year to 20%."
Over 50% of those who use Beryl vehicles for business have cut their usage of private cars, while 38% of all riders have reduced their car usage since using Beryl - an increase from 29% last year.
Beryl CEO and co-founder, Phil Ellis, said: "Our findings this year are reflective of external factors and show that, in line with rising cost of living, people are recognising the value of shared micromobility schemes as a more cost-effective, practical and convenient alternative to private vehicle ownership."
Beryl in Solent: encouraging sustainable travel
At the end of 2022, Beryl and Solent Transport and its local authority partners launched a new bike and e-bike hire scheme across Portsmouth, Southampton and the Isle of Wight.
The scheme will start with an initial pool of 200 pedal bikes and 230 e-bikes and will gradually build up to a fleet of over 1000 across the three areas by spring 2023.
As with all Beryl schemes, it has been designed to provide the best possible service for users by being delivered both in partnership with cities and in consultation with communities and key stakeholders. Once the scheme is expanded, 90% of people living in the operating area will be within a five-minute walk of a hire bike.
By providing bikes at more than 100 sites across the region, the scheme will aim to inspire even more people to take up sustainable travel, helping to improve air quality and public health.