DfT's National Road Traffic projections stir up road building debate
20 December 2022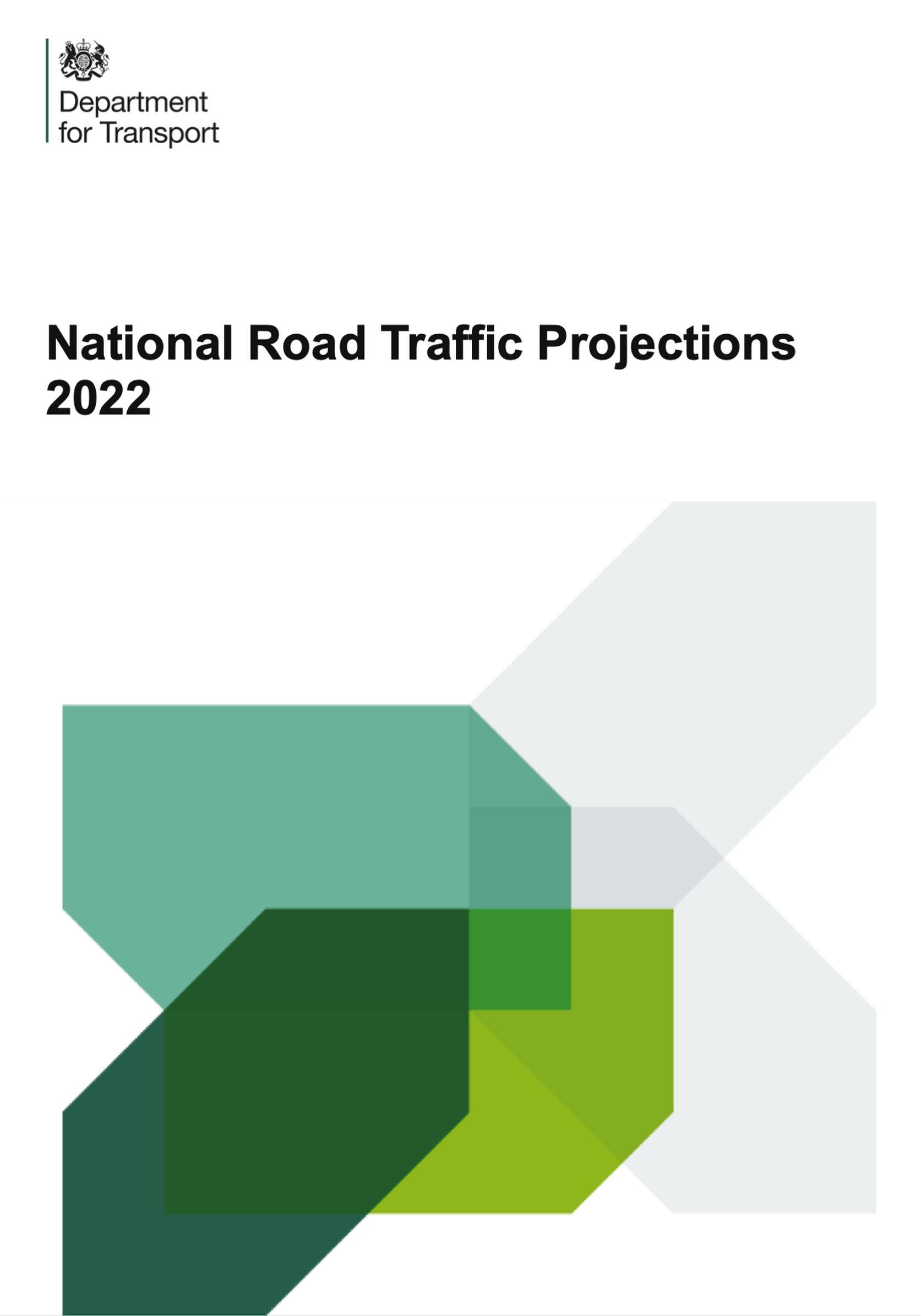 The Department for Transport has published its widely awaited and inevitably controversial updated strategic view of future road travel demand., including long term projection data of road traffic, congestion and emissions in England and Wales from 2025 to 2060.
The new National Road Traffic Projections 2022 – what were previously called Forecasts – are produced using the National Transport Model (NTM), incorporating economic and demographic data and evidence on travel behaviour and the factors influencing it. The new figures and their basis are certain to prompt considerable examination and challenge, given their role in underpinning a major continuing programme of road building.
Critics are sure to point out that previous forecasts have consistently over-estimated actual growth outurns.
A number of "plausible scenarios" have been used to reflect the uncertainty in the factors affecting road traffic demand. These scenarios have been updated since the previous Road Traffic Forecasts 2018 publication. These scenarios form part of the Transport Department's Transport Analysis Guidance and. are described in TAGUncertainty Toolkit, "National traffic and congestion are forecast to increase in all scenarios, but the size of that growth varies depending on the assumptions made about factors influencing future road demand," says the Department.
The Core Scenario projects a 22% increase in traffic between 2025 and 2060 by using the latest government projections of the main drivers of road traffic demand including population, economic growth, employment, households, fuel prices and fuel efficiency.
This publication follows a substantial update to our modelling suite" says the DfT. The report details this and an overview of the approach to forecasting and use of the suite.
The report itself admits that projecting travel demand over the long term is inherently uncertain, and thus the Department developed a set of analytical scenarios to explore the uncertainties around key national level drivers of travel demand.
The Common Analytical Scenarios (CAS) are a set of seven standardised, off-the-shelf, cross-modal scenarios exploring national level uncertainties for use in transport forecasting and appraisal. The scenarios explore uncertainties in demography, economic growth, regional redistribution, behavioural change,emerging technologies, and decarbonisation.These were first published at a high level in DfT's Uncertainty Toolkit in 2021 and have been refined over the past year following extensive engagement with stakeholders, says the DfT, including its academic and practitioner panel, the Joint Analysis Development Panel (JADP).