DRT rural service launched in Forest of Dean and Cotswolds
29 November 2022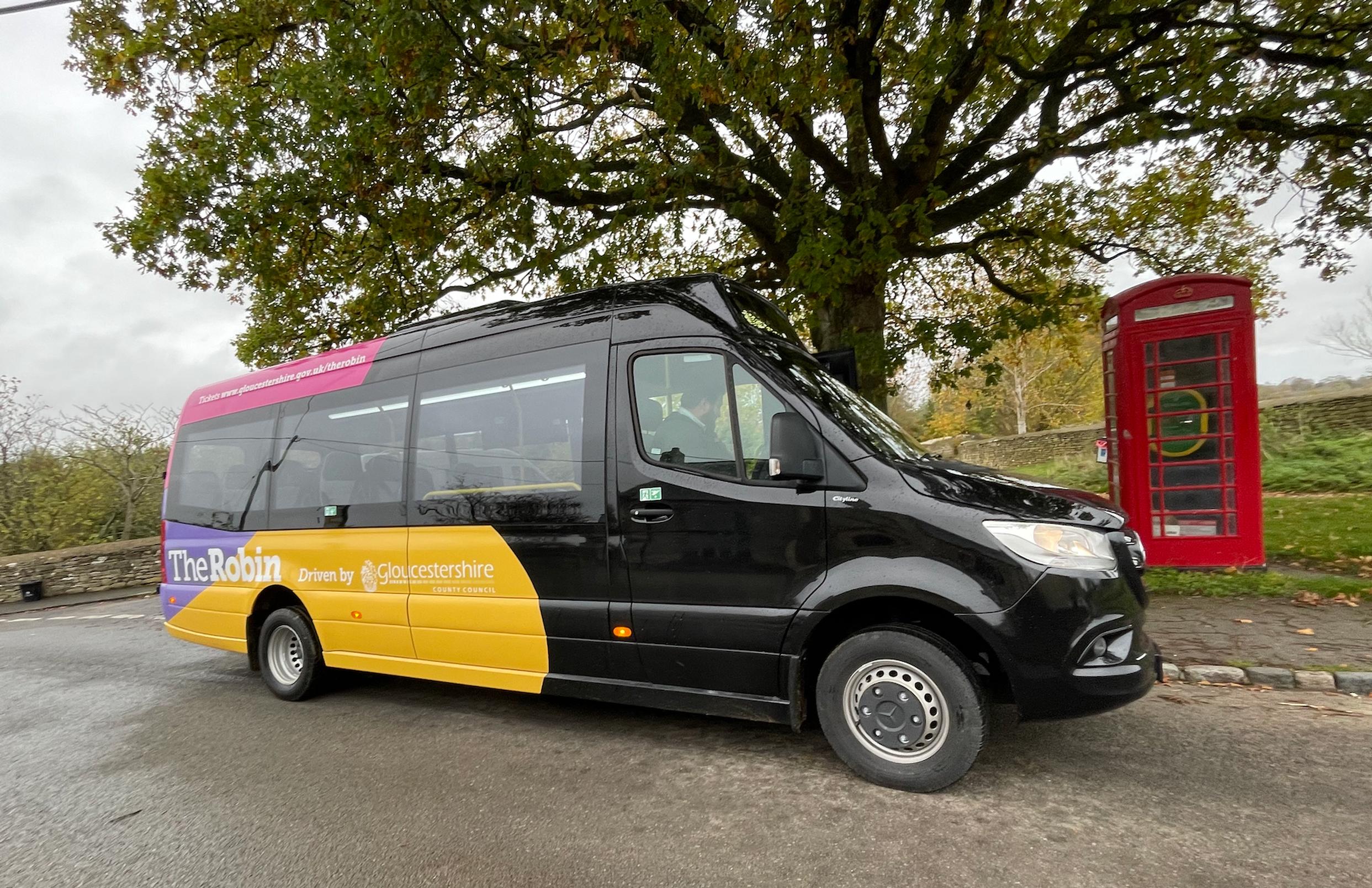 A demand responsive transport (DRT) service has been launched by Gloucestershire County Council for rural residents in the Forest of Dean and Cotswolds.
'The Robin' service is a two-year trial designed by Gloucester County Council, which was awarded £1.35m funding by the Government's Rural Mobility Fund. Buses are operated by local bus operators, using the Padam Mobility DRT platform.
The service, comprising four new Mercedes Sprinter minibuses, will serve over a hundred small towns, villages and hamlets that have no public transport links or services with extremely low frequencies, said the council. It estimates that there areas include a large number of households with no access to a car: 5,000 households in the Forest of Dean and 1,600 household in the Cotswold area. "Lack of transport options means that thousands of local people have very limited transport options – and may be dependent on friends or family to access essential services, jobs, education and go shopping," said the council.
The Robin can be booked from 70 villages and hamlets across the area, from over a hundred 'virtual stops'. The service runs from Monday to Saturday, 7am to 7pm.
Users can book the service by phone, app or online and tickets can be bought online and in the app or with cash or card payment on the bus. The trips cost £2.50 for up to seven miles and £4 over seven miles, while concessionary pass holders are free and children travel at reduced fares. The 16-seat minibuses are fully accessible by wheelchair and the wheelchair space is reserved on booking.
Both schemes use the brand name The Robin and are to the usual DRT specification with bookings possible via an App as well as a website and a telephone line with software and algorithms supplied by Padam Mobility.